I Travel 4km To Training Ground Everyday So That I Can Be Like Serena Williams – 9-Yr-Old Karina Opuene
Karina Opuene's unassuming, shy and innocent face can easily pass for one who does not appear tenacious, but they are the exact opposite of the resilience that she possesses.
At the 2023 CBN Junior Tennis Open Championship in Lagos, the nine-year-old girl emerged as one of of the shining stars, as she was adjudged the generation next winner.
Even in the pictures she took while receiving her prize, she appeared really fragile. However, Nigeria Tennis Live gathered that this youngster travels about four kilometers to train every single day.
Asked what attracted her to the racket game, a very shy Opuene opened up on how her dad introduced her to the game in 2021, with the sole aim of making her become a world champion like Serena Williams.
READ ALSO: Who Is The Best Nigerian Female Tennis Player?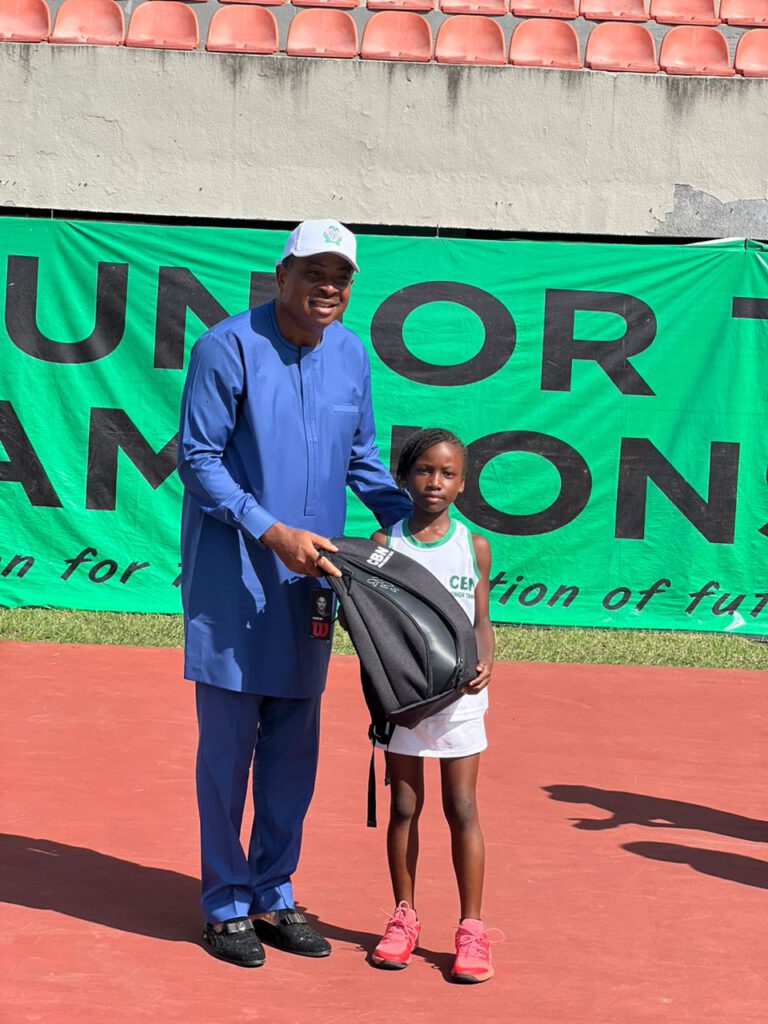 With her shy voice, she said: "I started playing in 2021".
"Dad asked me to play tennis because he wants me to become a world champion like Serena Williams and so that people will know me from all over the world," the youngster from Nembe in Bayelsa State noted.
She told Nigeria Tennis Live that her training ground is at ex-President Goodluck Jonathan's residence where the closest facility to her residence is.
READ ALSO: Akinrinade: Youngest Male Player At National Youth Games 'Birthed' By Covid-19
"She travels four kilometers from her house to train everyday," her coach Barbara Omieha – now retired, told Nigeria Tennis Live.
"It has been two years with her. I wake her up like 5am and we go and train very early in the morning. For about 1:30mins and she showers in Jonathan's house and I drive her to school.
"After school, at about 2:30, we train again until it is dark.
"She's an exceptional kid and I don't try to coach her alone. I pay other coaches to also train her when we travel.
"She comes to tell me the difference when other people engage her. There were things I didn't teach her that she has started doing," Coach Barbara explained in a brief chat.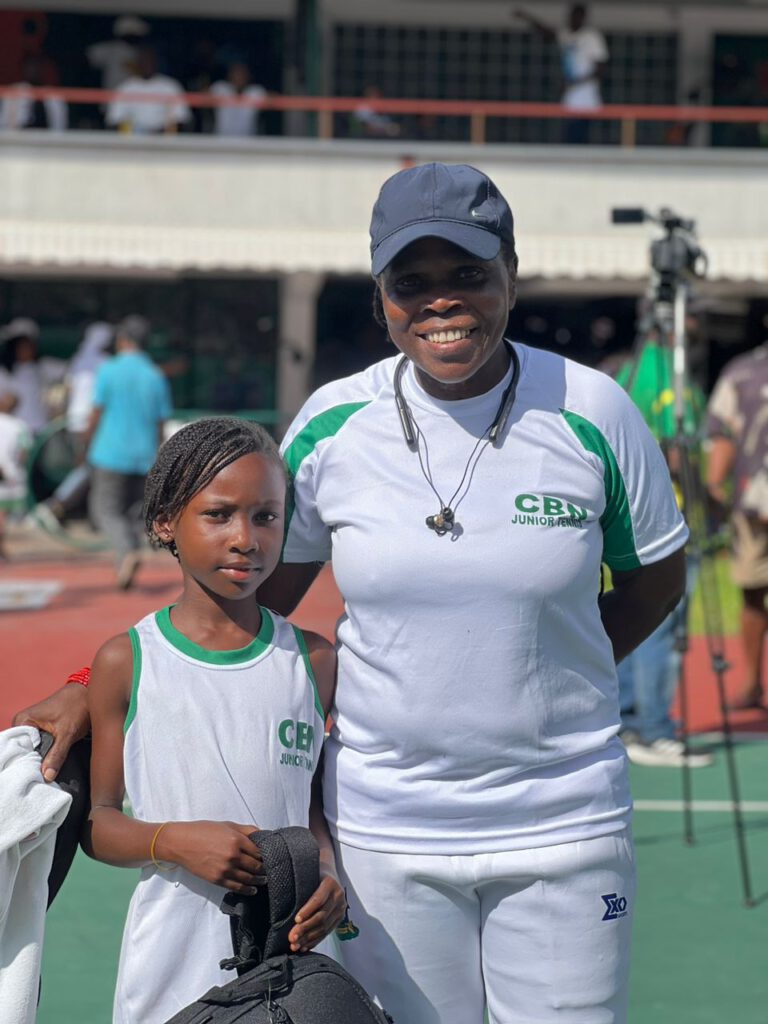 Not only does Karina want to be a world renowned champion like Serena Williams, she also wants to excel in her studies.
Nigeria Tennis Live learnt that she the JSS 2 student is also good academically, but the challenge right now, is that her parents have financial difficulties.
READ ALSO: Meet Dubem, The Nigerian Tennis Sensation Likened To Carlos Alcaraz
"Her mother is a petty trader and they are just trying to keep up," her coach said.
Unknown to ex-President Jonathan, he is making life a bit easier for Karina as it as gathered that he is sponsoring the girl and is always ensuring that she has balls to play with when they train at the Goodluck Ebele Jonathan Sports Club.
Like the young Opuene, there are many kids out there who would love to be like the legendary tennis player, but who have difficulty of getting support.
And like ex-President Jonathan, there could be more people who can also support youngsters and make their dreams come true without not knowing.
Tagged:
Coach Barbara Omieha
Ex-President Goodluck Jonathan
Karina Opuene
Serena Williams