The next in line among our Nigerian tennis coaches is the rugged Coach Lukmon Ajibose, an amazing grassroots development trainer.
In this episode of the Know Your Coach series, we share with our readers, some unknown secrets about this humble and hardworking coach.
Having amassed ten years of professional tennis tutoring, he is vastly experienced in the sport and knows exactly where the shoes might be punching young players.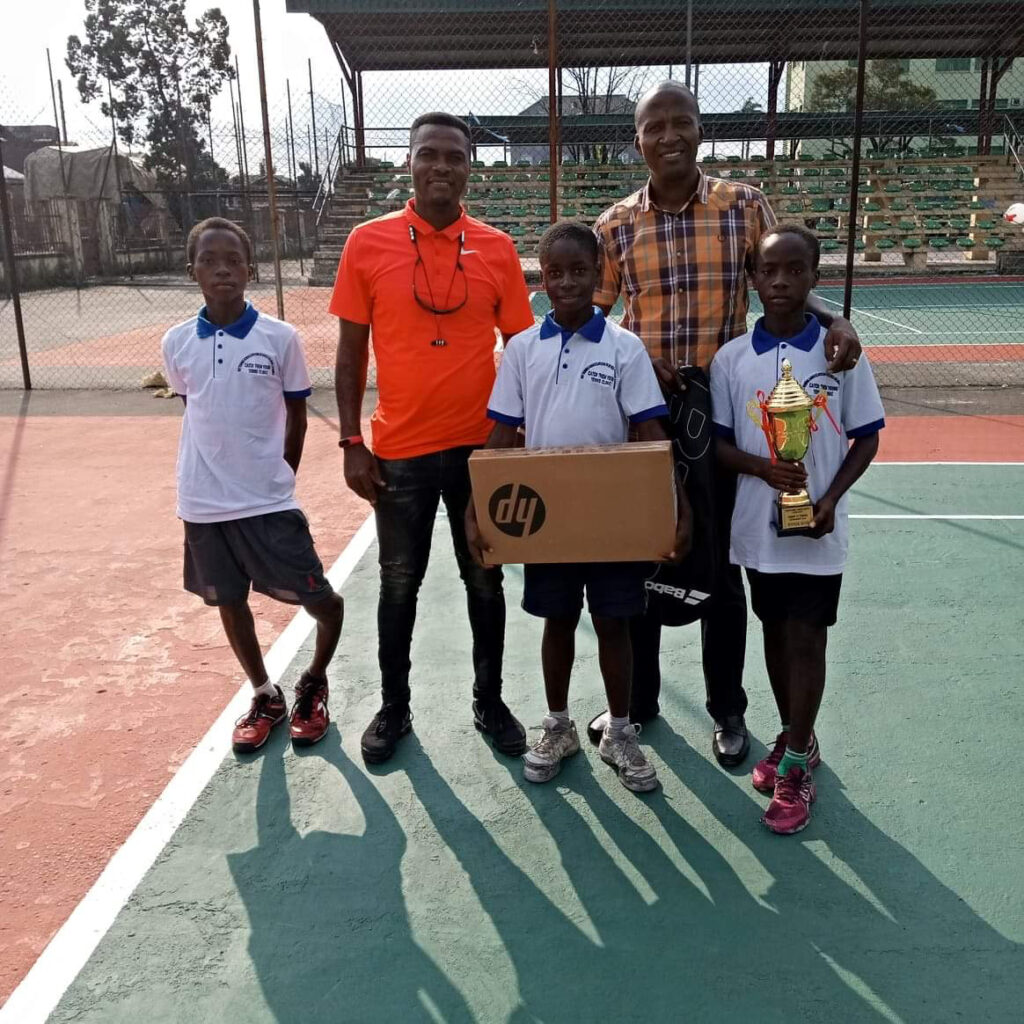 Below is his profile:
My name is Coach Lukman Ajibose
How many years as tennis coach: I have been teaching tennis for about 10years Professionally
Players coached to limelight: I introduced and coached Gift Timibra to prominence
Tennis qualification (if any): I have been privileged to work as a private coach at PH Club(Freelance) 2003 – 2008. Police Tennis Club, PH. 2009 till date. I am previledged to have a degree in Physical Education from the Ignatius Ajuru University of Education, former Rivers State University of Education, PH. Also, Bless to be certified by the International Tennis Federation – ITF Level 1.
Aspirations as a coach: I have a dream of heavily impacting Nigeria Tennis (grassroots), which informed my starting the slum to start tennis project where we inspire our future leaders to be better equipped for the challenges ahead.
When Nigeria will produce a Grand Slam winner: Nigeria will likely produce a Grand slam winner in 2030 with well tailored tennis program manned by committed stakeholders (coaches, sponsors,)etc.
How's the NTF helping: The NTF is helping me and Nigeria as a whole actualize our ambitions by providing relevant information that motivates. And also by putting current tennis event out there for sponsors and would be sponsors to be abreast with the situation on ground and how possible they can come in to assist.
Most difficult moment as a coach: was when I took some bad business decisions in the past the resulted into debt. I became so indebted to the teeth. Owing almost everyone I knew. It was a real trying time for me. I couldn't grip it together. My relationship at the home front failed. Everything was affected. I couldn't concentrate on my coaching career for like 3 years. Thank God, the story is different as I'm on my feet again. The Police Tennis Club Jnr. Tennis team will hit the NTF like a Tornado soon.
Proudest moment as a coach: to be alive to witness one of my protégés rise to top 10, No. 8, precisely though with the help and assistance from other great Nigeria coaches .
Best colour: Navy blue
Best Food: Amala, ewedu, gbegiri and tinu eran.
Best Music Artist: A very difficult one due to my mood per time. Tope Alabi.