Who Is The Best Nigerian Female Tennis Player?
Only two names will clearly appear on your mind when you see this question; Oyinlomo Quadre and Mary-Love Edwards. Yeah, we know.
What we also know is that even though these two names are on your mind right now, this question remains one of the most controversial in recent times, or maybe not. So, let's just delve into it straight up.
Fasten your seat belts and come with us on this beautiful ride to demystify the mystery behind the best Nigerian female tennis player.
READ ALSO: Do Nigerian Coaches Really Sexually Abuse, Exploit Their Players?
Marylove Edwards, the golden girl of Nigerian tennis, is one of those names tennis lovers and followers cannot easily get rid of, in fact people who don't play tennis would have heard the name before.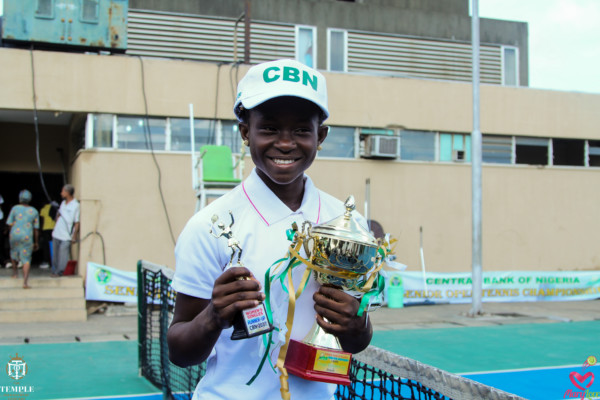 She was discovered and brought to limelight by Coach Kayode Savage, famously and fondly regarded as Coach Kay-Kay. As her grassroots coach, he worked his socks out to train, and retrain his golden goose before she became the toast of the town.
READ ALSO: Who Is The Best Nigerian Male Tennis Player?
Her popularity was, as far as we know, also aided by the fact that she got signed up to the Temple Management Company (TMC) a few years ago, from where she blossomed into a top tier player.
Marylove Edwards defeated every young player in Nigeria and won virtually every tournament there was to play locally, and got signed into the IMG Tennis Academy in Bradenton, Florida.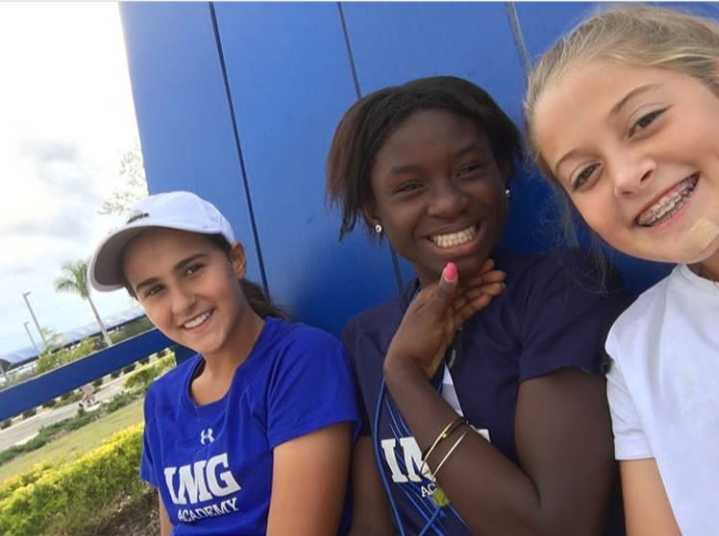 Her contract with the TMC expired and she returned to Nigeria, however, she didn't rest on her oars. She kept up with her outstanding performance and started winning national tournaments, rising to become the female number one player in Nigeria.
She won five straight competitions from 2022 to 2023, including the Dala hard Court tournament in Kano, clinched the Rainoil Tennis title in Lagos and won the three national tournaments organized so far in 2023.
READ ALSO: Where Does Ekpenyong Rank Among Top 10 African Players?
Edwards was a member of the Nigerian team that went to the Billie-Jean King Cup in Kenya, showing how much she has grown over the years.
She is currently in the United States, where she is signed to the Barth Hawtin Tennis Academy, and not much has been heard about her since she joined.
For Oyinlomo Quadre, she became so popular that many news outlets in Nigeria compared and wrongly replaced her name with the famous Aruna Quadri, the table tennis maestro.
The trajectory of Barakat or Oyin or Quadre as this Lagos girl is fondly called, makes it really hard to not tag her one of Nigeria's greatest ever female tennis players. She's that amazing.
READ ALSO: Top 10 Nigerian Junior Players In The World (Girls)
Coming from a tennis family herself, she took interest in the sport when her sister – Aminat – was always going to train with Coach Abel Ubiebi, another superstar tennis coach. He was the one who encouraged her parents to allow her train with him and the sister and the interest resulted in passion which bred innumerable results.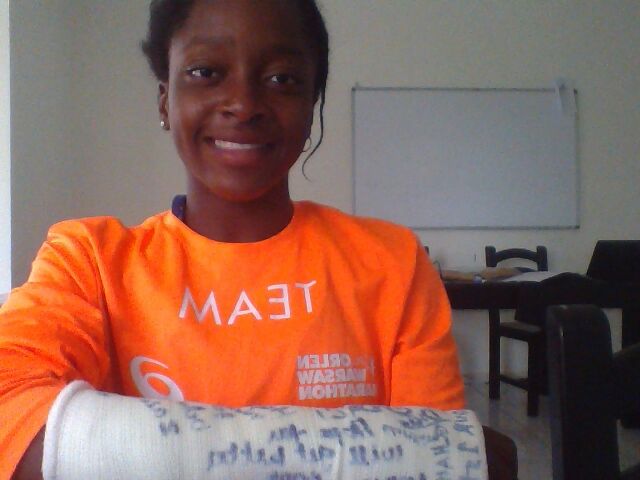 What she had been doing with her coach and other players on the hard surfaces of the Lagos Lawn Tennis Club, Onikan, Lagos, came to limelight in 2016 when she went from zero ranking in the world to ranking 433.
Her records are so numerous that some of them only need to be unearthed for people to know how ingenious the 20-year-old Nigerian tennis player is.
Not only did Quadre dominate the Nigerian local scene, it became really difficult for anybody to defeat her, no matter how good they were, that she won all the tournaments available in a calendar year, earning her the Nigerian Slam Title winner accolade.
In fact, she was so ruthless with the wins that she set four unprecedented records in the process, one of which was becoming the first Nigerian player to win four national tournaments without dropping a set.
She represented Nigeria at her inaugural participation in the Billie-Jean King Cup in Lithuania before also playing in Kenya alongside Divine Nweke, Sarah Adegoke, Marylove Edwards and captain Adesuwa Osabuohien.
Her biggest regret since she started playing tennis remains her inability to get a visa to participate at the Orange Bowl event in 2019 when she was number one African female junior tennis player and top 100 in the world.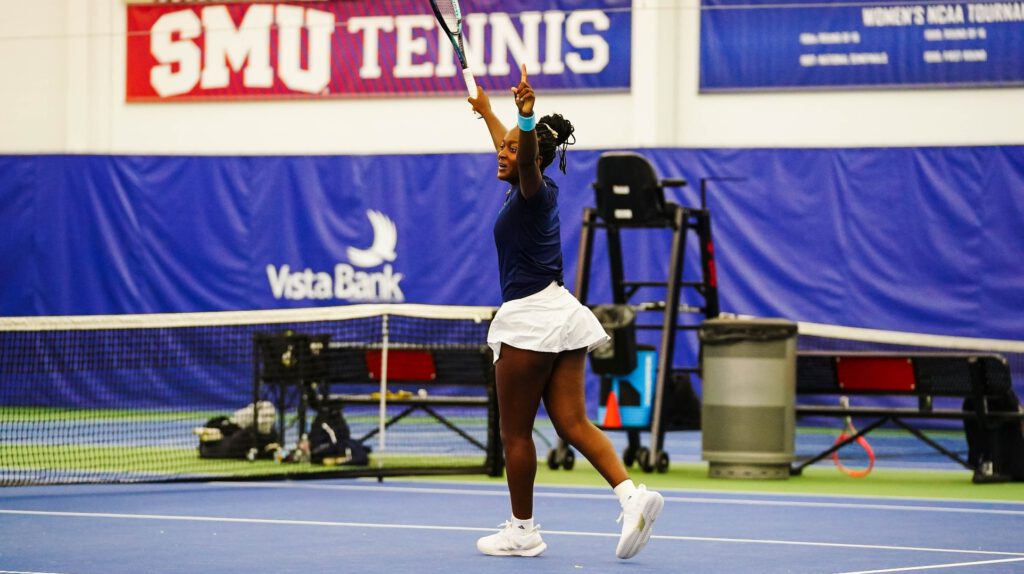 If Nigerians thought she was good, Quadre showed that she was even better when she got to Florida International University (FIU) as she bossed all the tournaments, and became the freshman of the year as well as Conference USA player of the year.
She has promised to start showing what stuff she's made of when she starts competing in WTA events this year, and Nigerians will be glad to cheer her on as she competes.
So… back to you, our reader, who is Nigeria's best female tennis player?
Tagged:
Junior ITF Circuit
Marylove Edwards
National Tournaments
Oyinlomo Quadre