How Serena Williams Inspires Me – 8-Year-Old Timilehin Ogunoiki
Timilehin Ogunoiki and his mum were having a chit-chat when Nigeria Tennis Live spotted him. His innocent face gave him away as one who may have just launched his tennis career.
Our correspondent awkwardly interrupted their conversation by asking if he was playing his first ever tennis tournament and his affirmative answer confirmed the initial thoughts about him.
But behind the innocent look was a strong-willed young man who obviously knows what he is doing. This is the story of 8-year-old Timilehin from Ogun State.
As one of the players at the ongoing Lagos Schools' Tennis Championship sponsored by the Allison and Oluremi Ayida Foundation, he was spotting the beautifully designed top for every participant with a matching pair of canvas.
READ ALSO: I Travel 4km To Training Ground Everyday So That I Can Be Like Serena Williams – 9-Yr-Old Karina Opuene
After his response about just making his tennis debut, our correspondent took a walk with the young man, and engaged him in a brief conversation. The ten-minute (or less) discussion was enough to convince anybody that this youngster has profound knowledge of what he is doing.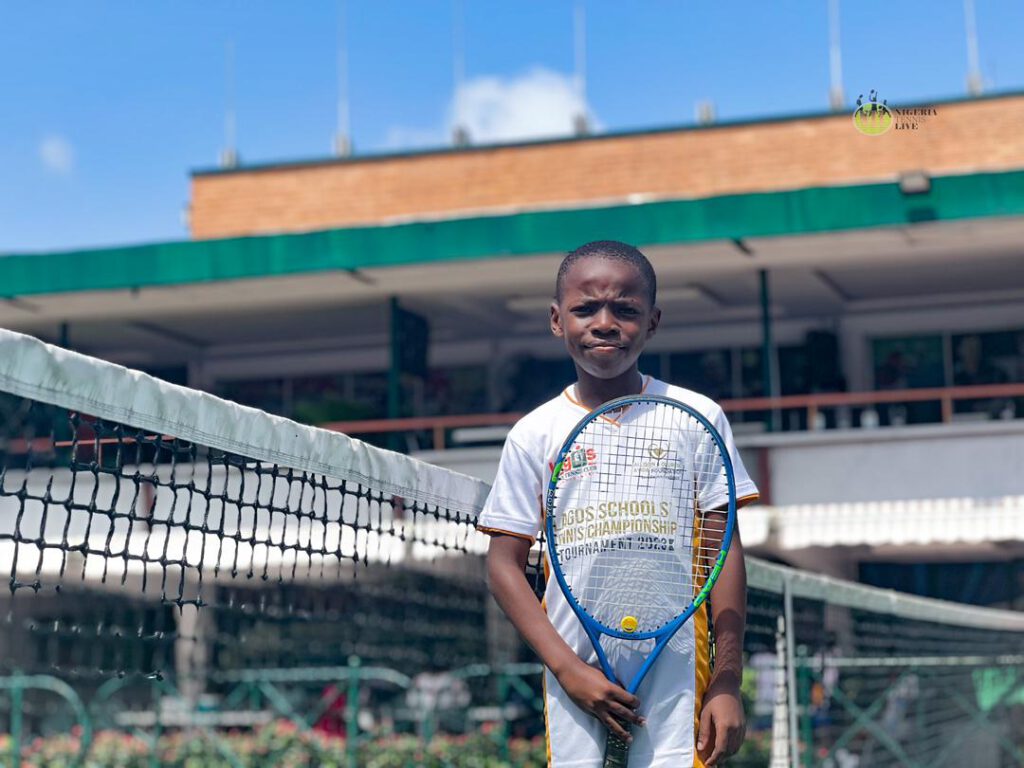 "I started playing tennis on 21st December, 2022 because everybody in my class could play tennis and I didn't want to feel left out," was the reason Timilehin gave for starting the racket game.
He didn't just end it there, the Class Four Green student noted that he is finding tennis interesting and does not intend to stop anytime soon despite losing his debut competitive match.
"I lost my first match, but I've also learnt that losing is part of the game. So, I just have to keep going and keep playing my game," Timilehin added.
The Genesis Academy student who was not really excited after his first match despite his philosophy about losing, said he was disappointed to have started his first ever competition on the losing side.
This, Nigeria Tennis Live gathered, was the reason for his initial not too friendly demeanor which led to the mother and son discussion that was abruptly interrupted by our correspondent.
READ ALSO: Success Godwin: Coach Kay-Kay's New Golden Goose
"I thought I was going to win. We've been training since December 21st, 2022, so I thought I should win against my opponent," explained Timmy.
"I just have to keep going, and I believe I can win the tournament the next time," he added.
Despite just launching his tennis career, the young Ogunoiki believes he can become a world champion like Serena Williams whose profound words wouldn't leave him anytime soon.
"I love Serena Williams because she said something I can't forget," he noted.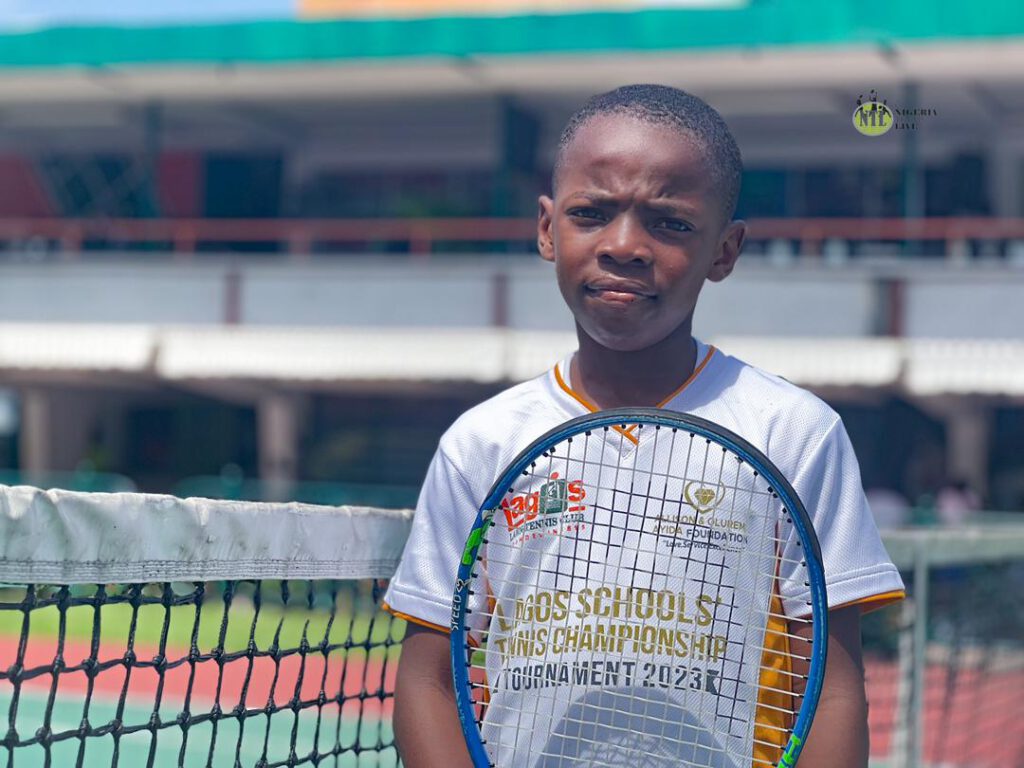 When quizzed further, he shared the quote, but still reached out to his mum's phone to be sure he quoted the tennis legend appropriately.
While quoting her, he said: "When you lose, you just have to get up. When nobody believes in you, you have to believe in yourself. Make it better and just try again."
After this conversation, Timilehin returned cheerfully to his mum who was watching all along, but the life hack he dropped with our correspondent seemed like the most interesting part of the brief discussion.
If the sponsors of the Lagos Schools' Tennis Competition planned to unearth new gems through this tournament, they may have successfully found one in this youngster who seems destined for the top.
Tagged:
Allison and Oluremi Ayida Foundation
Genesis Academy
Lagos Schools Tennis Championship
Timilehin Ogunoiki