S/Africa Challenger: We Had Covid Test Every 3 Days – Saidu Musa
Mr. Saidu Musa, Nigeria's top Umpire, has recounted his experience from his recent trip to South Africa, where he officiated at a Challenger Series.
The immediate past president of the Nigerian Tennis Umpires Association (NTUA), explained also, that they were mandated to take Covid-19 tests every three days as a precautionary measure.
In an interview with Nigeria Tennis Live Mr. Saidu confirmed that it was quite challenging being a competition held during the pandemic, but protocols were quite strict in ensuring safety of players and coaches.
He was the Chair Umpire at the ATP Challenger 80, 1 Potchestroom, South Africa from 8-14 February and ATP Challenger 80, 2 Potchestroom, South Africa from 15-21 February, 2021.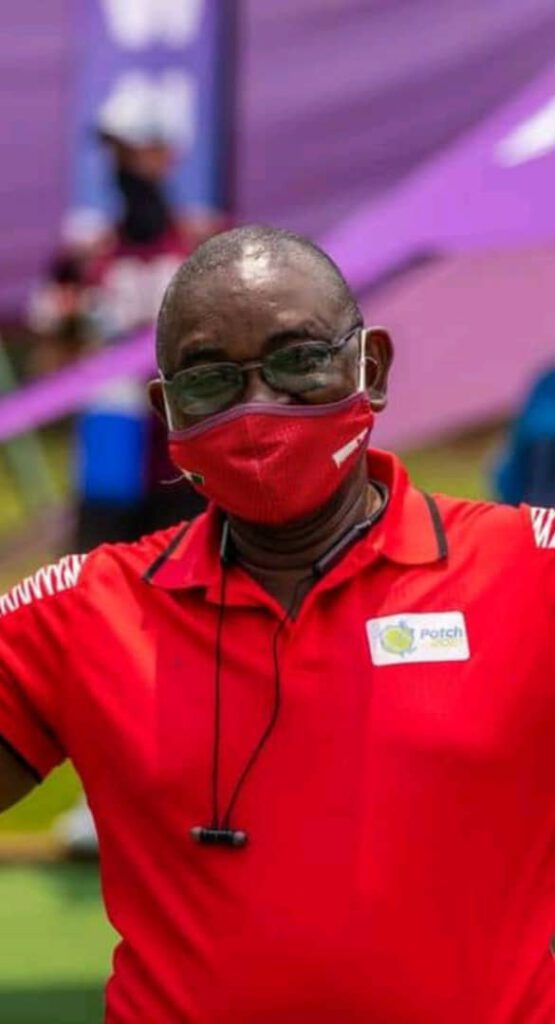 According to him: "I worked as one of the designate Chair Umpires appointed by the ATP for the event."
Asked whether there was audience or spectators inside the tennis arena used for the competition, Mr. Saidu, a bronze badge Umpire, gave a thorough explanation of the condition in South Africa.
"Protocol was strict. No spectators. Just players, their coaches and technical officials," he began.
"Mandatory temperature check daily before being allowed on site.
"Mandatory for everyone to wear face mask at all times.
"Face mask can only be taken off when on chair, in the restaurant or in the room," he added.
The revered and well traveled Nigerian Umpire also assured Nigerians of his Covid-19 status, noting: "We had covid test ( PCR test) every three days."
Nigerians will be looking forward to the first national tournament since the Covid-19 pandemic broke out in the country.
And this Challenger Series may yet be a pointer to the fact that tournaments have kicked off across the globe.
Nigeria Tennis Live will continue monitoring preparations by the tennis federation and the leadership to organize tournaments for the tennis players.
Tagged:
Challenger Series
Mr. Saidu Musa
Nigerian Tennis Umpires
South Africa
Tennis Umpires