Roseline Nana Takes A Bow, Departs Nigeria For Canada
Nine-year-old Roseline Nana, who has left Nigeria to join the Aliassime Tennis Academy in Canada, has unequivocally expressed her desire to not return to the country.
On Monday, 30 October, 2023, Rose, alongside her father, traveled to Quebec, Canada, where the talented youngster will be for the first three months, with an option to renew for one year.
And in her final interview with Nigeria Tennis Live before leaving the country, the Lagos Schools' Tennis Championship double champion made no mistakes in saying that she does not intend to return to Nigeria.
"I was very happy when I first heard about this trip because I have not entered plane before, so I was excited that I'll be entering plane for the first time to see beautiful places," she told our correspondent before embarking on the trip.
READ ALSO: MUST READ: How Canadian Academy Discovered, Contacted Roseline Nana
"It's nice going to a fine country. I'm not saying Nigeria is not beautiful, it's nice going to a finer country. I'm going to make many tennis friends, home friends.
"I'm going to train hard, play well because I want to become great in life. Become the number one, playing Wimbledon, playing US Open, French Open, and so on," the young player explained.
When asked what she had heard about the country before traveling, she said she had heard that it is a country with so many tournaments.
"I heard that so many tournaments are there," Roseline stated.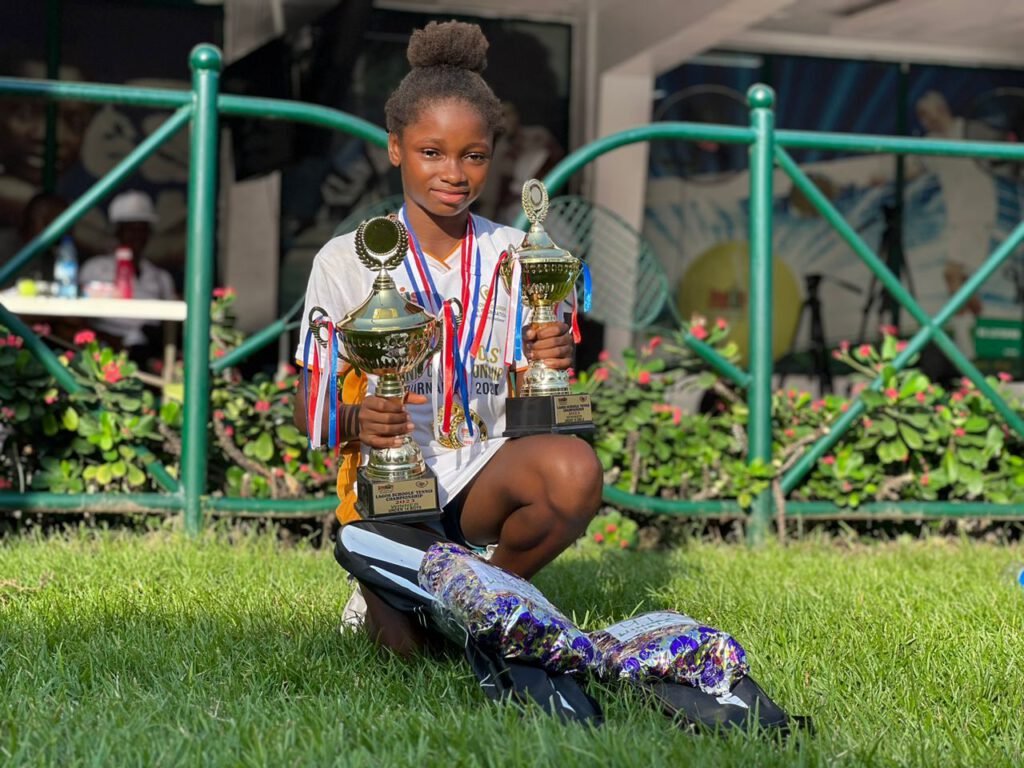 Asked if she knows what it means to "Japa" – a colloquial way of saying a person has relocated from Nigeria – she answered in the negative. But when our correspondent explained the meaning to her, she had this to say: "No, I don't want to come back to Nigeria".
Surprised by her response, Nigeria Tennis Live correspondent asked her again why she would not want to return to Nigeria, and she responded firmly saying "because I want to become a Canadian" and that was the only reason she gave.
READ ALSO: EXCLUSIVE: About Six Nigerian Youngsters Set For US College Switch
She, however, noted that she does not mind representing Nigeria at the Billie-Jean King Cup competition if the privilege ever presents itself.
The Coach Kay-Kay Tennis Academy youngster is one of the Nigerian players in recent times who have traveled abroad to further their tennis development as well as their academics.
She follows in the footsteps of Ozi-Oiza Yakubu, Gabriel Inyang, among others, who recently traveled abroad to further their tennis growth and development.
Nigeria Tennis Live will keep close tabs on Roseline's progress in Canada and make sure all our followers and readers don't miss a thing about the youngster.
Congratulations, Roseline, we are all rooting for you.
Tagged:
Aliassime Tennis Academy
Dozie Nana
Quebec Canada
Roseline Nana