Who Is The Best Nigerian Male Tennis Player?
The question about the most outstanding tennis player in Nigeria keeps resurfacing on the lips of every tennis fan, follower or even 'outsiders'.
Interestingly and fortunately, Nigeria has never been without a 'best' player per time, what with the amazing talents that are being churned out in the junior categories non-stop.
In fact, the junior talents are so many that it is difficult to tell which of them has the potentials to go all the way, as this also depends on a number of factors. Sponsorship, availability, interest and drive.
However, no matter how good all of these players have been, there always has to be the ones who are better than the others for whatever reason or when certain factors/parameters are considered.
The question about the current, most in-form Nigerian player is what this article seeks to answer, and we believe Nigerians will agree with this revelation.
To correctly answer this question, we have taken a few metrics into consideration, and this will guide us on the eventual outcome (s).
Currently, on the national scene, there's no single player in the country who can lace the boots of David Ekpenyong, the reigning Nigerian number one.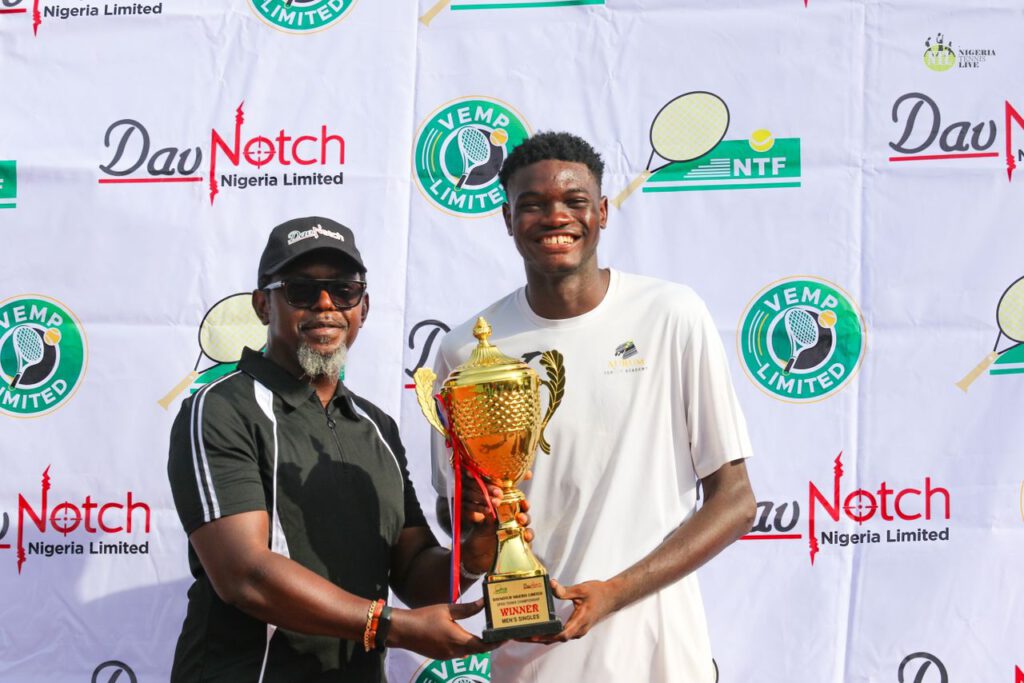 Apart from winning two of three national tournaments convincingly, the 17-year-old teenager is a product of unending trainings and tours which have aided his rapid growth within the past few years.
The potentials had always been there, but everything took an amazing front flip when he came in contact with Aurum Tennis Academy, where he has had massive support to play tournaments within and outside the country.
Ekpenyong, now famously called Mr. Lanky, recently played to the finals of a J100 event in Canada, a totally different tennis culture and region. This is a testament to the monstrous mentality this youngster has.
Those who monitored his exploits at the Davis Cup tournament were expressly wowed by his performances so much that one of Nigeria's most respected coaches described him as a raw gold waiting to be tapped.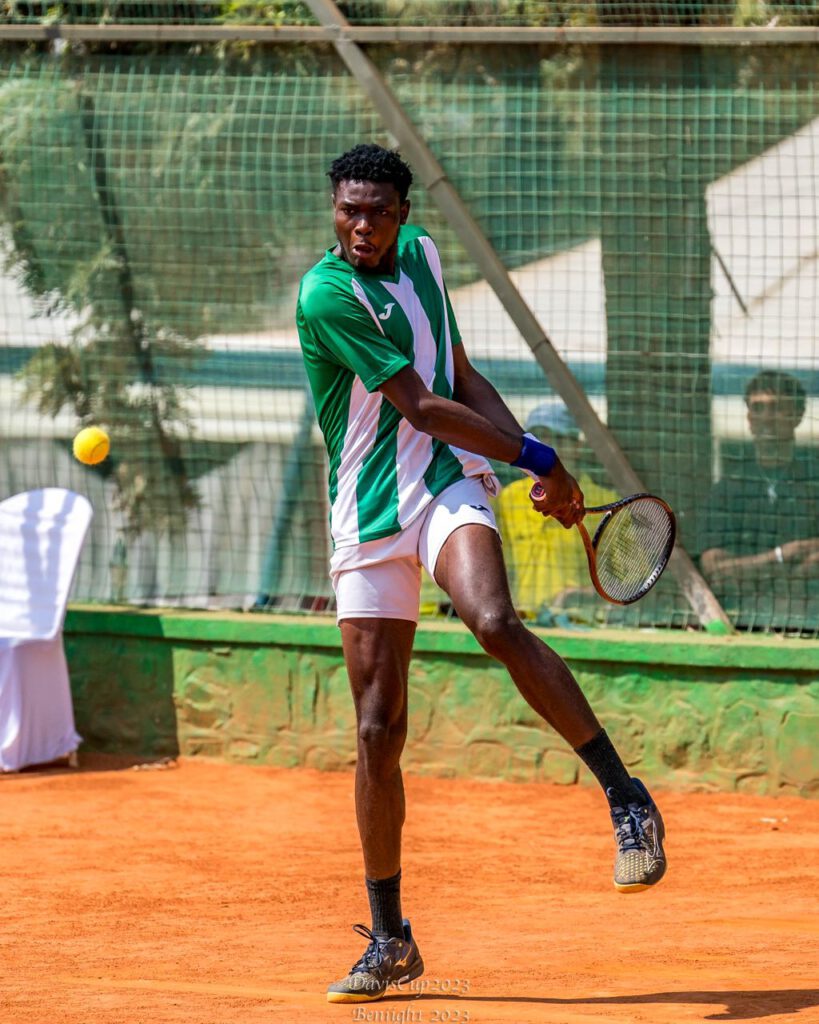 Even though his inclusion on the team to Kigali, Rwanda, was well deserved, he didn't seem like one who took it for granted, he made it count. And was rightly disappointed after losing one of the rubbers that could have eased Nigeria's qualification for World Group III – we eventually did.
His ability became more obvious to Nigerians when he won the Rainoil Masters event in December, 2022, after crushing every possible junior player in the juniors across the country.
And since then, he has grown in leaps and bounds, winning almost everything set on his way, and most importantly, remaining humble despite his many victories.
As far as the Nigerian tennis circuit is concerned, at this moment, there is no better, stronger and mentally tougher player than David Ekpenyong, and even some of his colleagues confirmed this during a recent survey by Nigeria Tennis Live.
As a matter of fact, he is that one player most of them would rather avoid playing against because, according to them: "He plays sooo good".
Having stated all of the above, however, there is a Nigerian player who has been quietly doing his thing outside the shores of the country, and doing it perfectly too. His name is Christopher Bulus.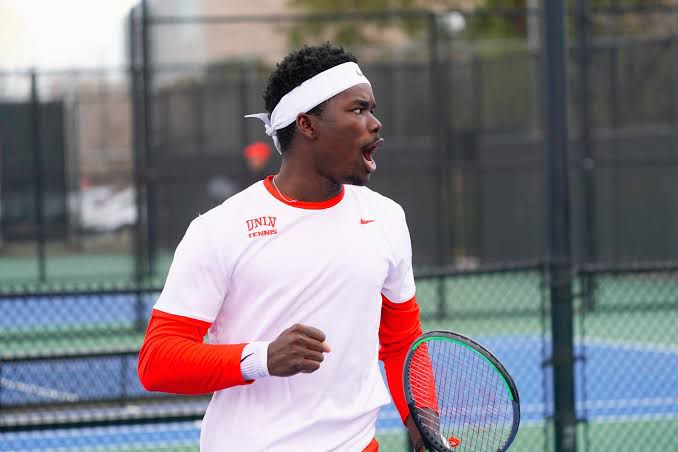 Bulus, who was once on the level Ekpenyong is now, was a thorn in the flesh of junior players everywhere he played junior ITF events before he bagged College Tennis Scholarship to the New Mexico Military Institute (NMMI).
This young man went to the United States and didn't waste time in cementing himself as one of the most thorough athletes in his institution, bagging multiple awards and breaking records for the institution.
One of such records was the then youngster winning a tournament for his school, the first for their region in 28 years. A record he broke barely five months after joining the school.
In 2021, about three years after his feat at the NMMI, Bulus crossed over to the University of West Alabama, where he was announced as the Gulf South Conference (GSC) player of the year. This was the first time ever any student of the institution got this accolade.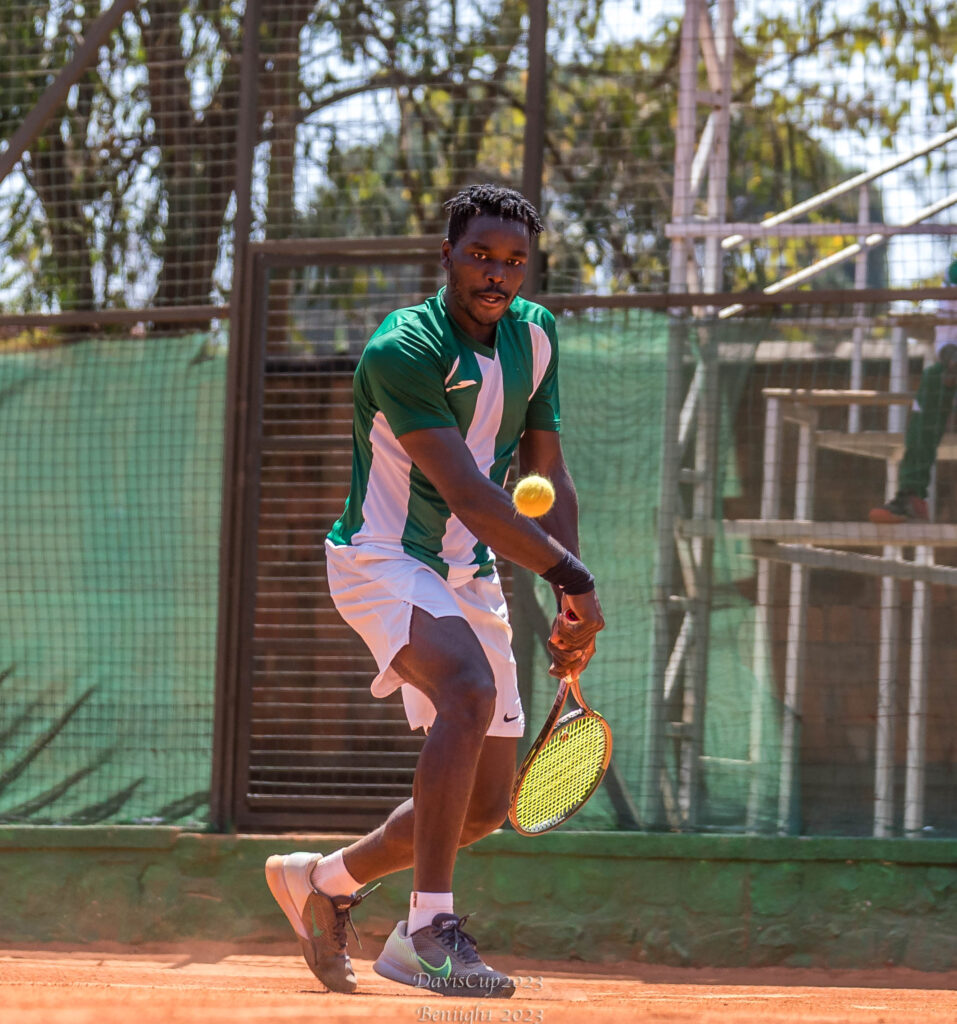 Prior to achieving this feat, Bulus had tied down the No. 1 singles spot for the Tigers in all 15 matches that season, and this confirmed his status as the indisputable topmost player.
Fast forward to 2023 and the 22-year-old player does not seem to be resting on his oars. And as a matter of fact, he remains the only Nigerian to be ranked on the ATP. He is currently ranked 1368 in the world.
His experience came in full swing during the Davis Cup event in Rwanda, where he ensured that Team Nigeria qualified from Group IV for the first time in about three years. Bulus was extremely remarkable at the tournament.
And the Nigerian technical team on ground at the event confirmed that he put in a massive shift to ensure Team Nigeria gained qualification alongside Ghana.
While comparing these players may seem absurd, it may not be out place to say that Bulus is more experienced and has more exposure than his teenage counterpart. However, given his current trajectory, Ekpenyong seems to be on the right trail to achieving even greater feats than his senior colleague.
So, whom do you reckon is the best Nigerian male tennis player in the country at the moment? Share with us.
Tagged:
Best Nigerian Tennis Player
Christopher Bulus
David Ekpenyong