CBN Open: Check Out All The Winners, Results From Finals (Photo)
The Central Bank of Nigeria (CBN) Open Tennis Championship may have ended in Abuja, but many may still be struggling to get grasp of who the winners are.
By now, most tennis followers in Nigeria would have heard that Joseph Imeh has won the tournament for the very first time at his third attempt.
Imeh defeated Nomso Madueke in an emphatic fashion to clinch his first ever CBN Open Men's Singles title in Abuja.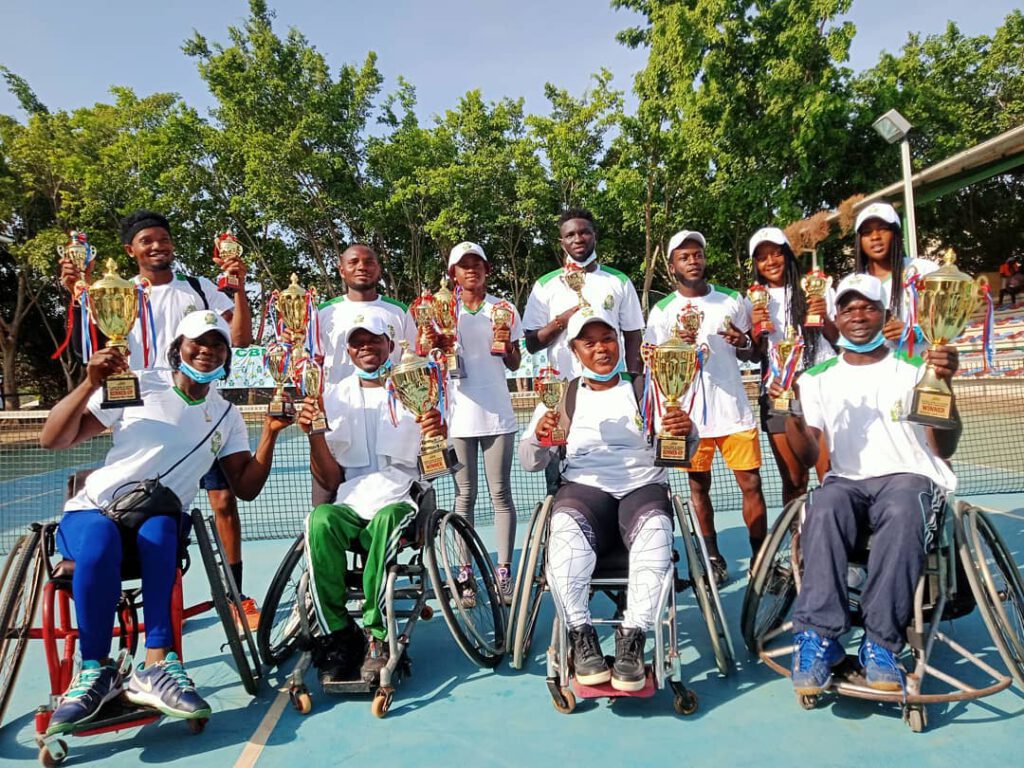 It is also not news that Oyinlomo Quadre, Nigeria's number one female tennis player, defeated youngster, Marylove Edwards, in a two-set thriller, to reclaim her Singles title.
The victories of these players represent a paradigm shift for tennis events in the country, and the Nigeria Tennis Federation (NTF) led by Engr. Ifedayo Akindoju should be proud of this year's tournament.
That they could still pull it through in the midst of a pandemic with an increase in prize money is a laudable feat.
Apart from the Singles winners, winners also emerged in the Doubles event in both the men and women's categories.
The wheelchair tennis event was also held and it was business as usual for Alex Adewale and Kafayat Omisore, both of whom were the winners in the Men and Women's Singles respectively.
Below are the winners and the results of their matches as obtained by Nigeria Tennis Live.
Men's Singles:
Joseph Imeh vs Nomso Madueke
6-3, 3-0 (Imeh WINNER)
Women's Singles:
Oyinlomo Quadre vs Marylove Edwards
6-0, 6-0 (Quadre WINNER)
Men's Doubles:
Abdulmumin Babalola/Shehu Lawal versus
Joseph Imeh/Albert Bikom
WALK OVER (Babalola/Lawal WINNER)
Women's Doubles:
Oyinlomo Quadre/Serena Teluwo versus
Omolayo Bamidele/Jesutoyosi Adeusi
6-2, 6-4 (Quadre/Teluwo WINNER)
Wheelchair Tennis:
Men's Singles:
Alex Adewale versus Wasiu Yusuf
6-1, 6-2 (Adewale WINNER)
Women's Singles:
Kafayat Omisore versus Chituru Nwaozuzu
6-2, 2-6, 10-6 (WINNER)
Tagged:
42nd CBN Open
CBN Open
Winners