Top 10 Nigerian Junior Players In The World (Girls)
For most part of two-three years now, Nigerian tennis has produced some of the best junior players who have gone ahead to hold their own against top juniors.
They have shone brilliantly so much that foreign coaches, tennis enthusiasts are on their heels to join their Colleges and Academies, especially because of their consistency.
In this new article, we share with the world, the top 10 of those young players, especially according to the recently released world junior rankings by the International Tennis Federation (ITF).
10. Destiny Okhinaye
For anyone who is conversant with grassroots tennis in Nigeria, it is difficult to not remember Destiny's name on the tennis circuit.
Such is her consistency on the tennis scene, in national junior tournaments and even senior events, as she is beginning to catch up with her senior colleagues.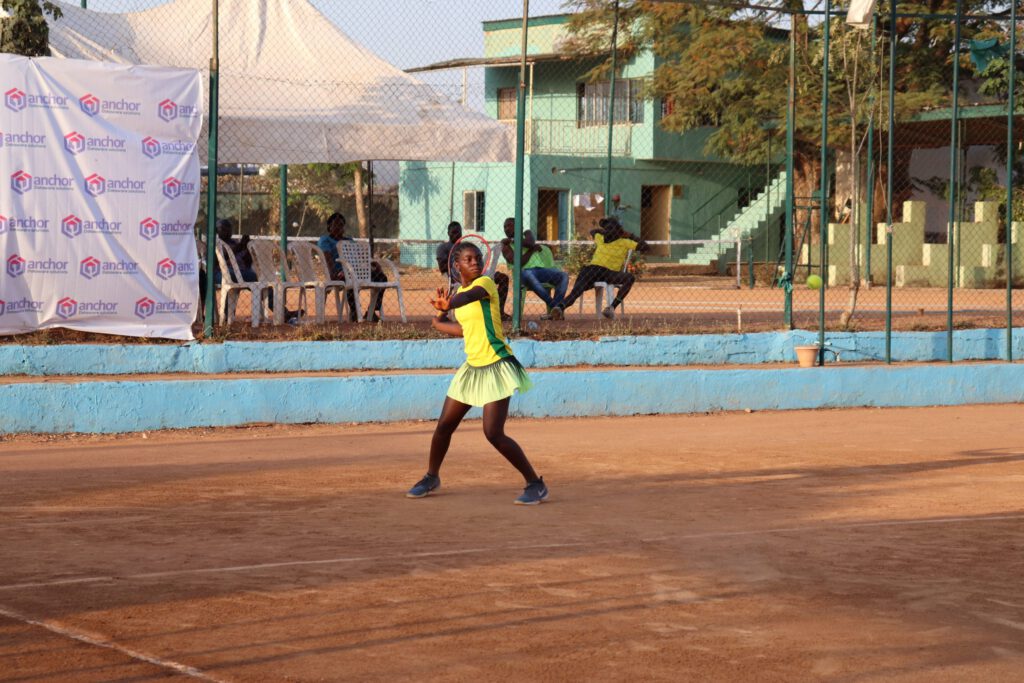 However, she has not been lucky enough on the world stage as she has not been able to crack top 1000 on the ITF Juniors. She is one of those who have benefitted immensely from the Abuja ITF events and her current ranking of 2904 means she sneaks into the top 10 Nigerian Juniors in the world.
9. Sunmisola Okajare
This 18-year-old player is best remembered for her exploits for Team Lagos at the 2021 National Youth Games event on Ilorin, Kwara State, where she partnered Justina Emmanuel to win Silver for Team Lagos in the Doubles event.
She has since participated at the Junior ITF events in Abuja on three occasions, with her best return being a quarter-final berth.
Sunmisola is probably ranked 2853 on the ITF Juniors because more players have left the juniors in the last one year, however, she has done enough to be the ninth most ranked Nigerian female junior on the ITF rankings.
8. Sarah Musa
Sarah seems like the newcomer on this list as not much is know about her or has been heard of her after her participation at the J30 event in Abuja in June, 2023.
This teenager probably has a number of years ahead of her in the juniors and surely does have the potentials to better her current 2762 ranking on the World Junior ITF rankings.
And with reports filtering in that Nigeria may be hosting another two weeks of Junior ITF events in Abuja before the end of 2023, it may yet be another opportunity for the 15-year-old player to pick up valuable points.
7. Osayimwen Osaherun
Since this player was introduced to junior ITF events in Abuja, in June, 2023, she has fallen in love with the circuit and has not looked back ever since.
Even though her best return was a quarterfinal place – at the Abuja event, this teenager seems to be very focused and is looking likely to achieve great things with her persistence.
Like many of her colleagues, she took a trip to the Gold Coast, to play three weeks of Junior ITF events in Ghana, not minding the opposition and the level of competition, just to hone her skills and better her tennis.
Today, Osas has gained more experience that will surely help her further in her tennis development and with her 2572 ranking, there's surely room to get better in the coming years.
6. Mary Udoffa
After hitting a career high ranking of 1315 in 2022, Mary has had little interaction with Junior ITF tournaments, a development which has affected her growth.
Even though she started playing tennis relatively late, the Kogi-born player seems to be one of those players who are very determined to achieve their goals in life with her continuous growth a testament to this.
Her last ITF competition was in June, 2023, in Abuja, and since then, not much has been heard from the player who is ranked 27 on the national stage.
Baring any unforeseen hinderance, Mary is expected to build on her current ranking of 2106 even though she has light years ahead of her in junior tennis competitions.
5. Blessing Otu
Blessing remains one of those players who have shown promise over the years. She is a player not many will forget for her exploits on the court.
Following from a tennis family, this youngster keeps working her socks off to become one of the best female players in the country, and she has shown this with her continuous participation in Junior ITF events.
After playing some really good tennis at the National Youth Games in 2021, Blessing has risen in stock and thanks to her exploits in tennis, she is the number five highest placed Nigerian player on the Junior ITF rankings.
Blessing's recent participation at the Junior ITF events in Ghana has further aided her tennis development and has confirmed her place among the top juniors in Nigeria. She currently ranks 1932 on the World ratings.
4. Ozi-Oiza Josephine Yakubu
This power-playing southpaw player looks to have abandoned junior tennis for a while now, but her legacy seems impregnable, at least for now.
One will have to go back to December, 2022 for the last time this player participated in any Junior ITF event – the J5 in Abuja, and if nothing else shows her ability, this should be enough to convince tennis followers that she is one of Nigeria's current crop of juniors.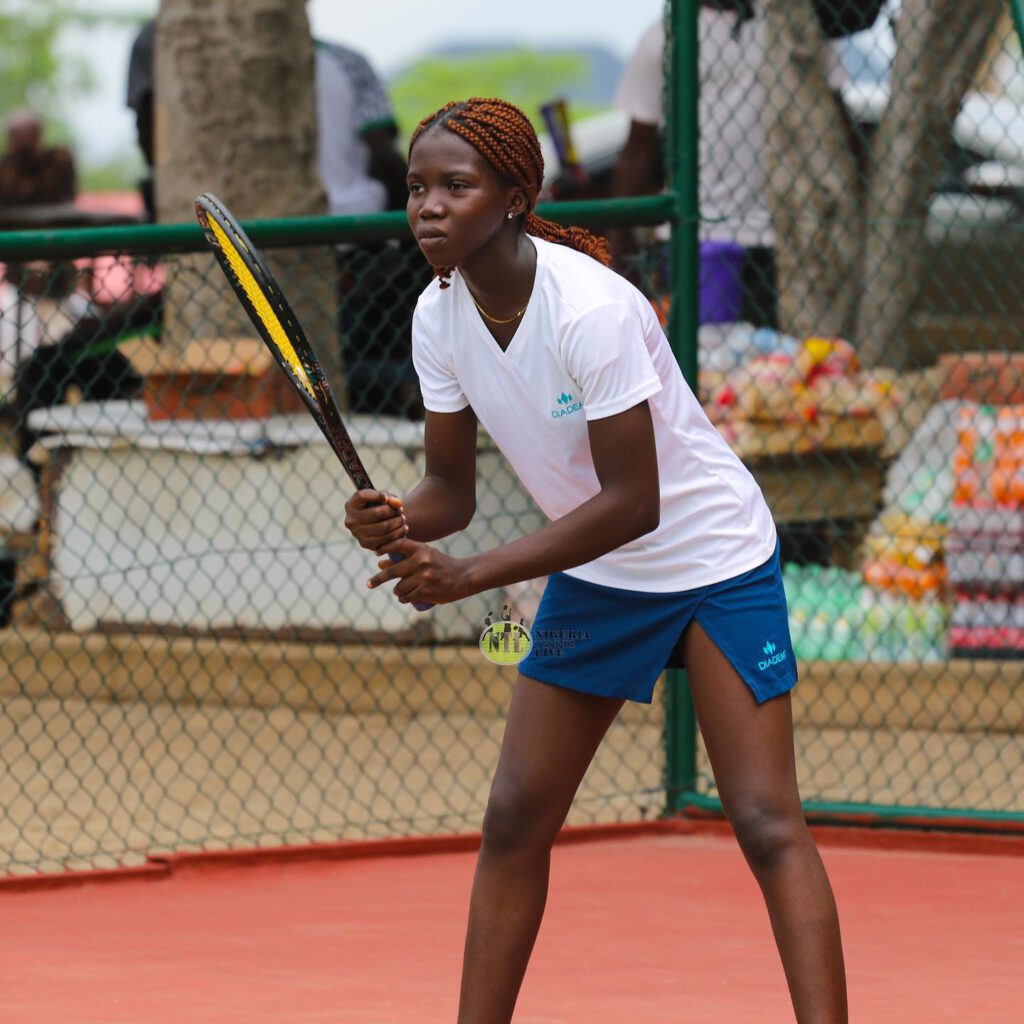 She will not, however, be playing junior ITF events in the coming years, as she is now in US College, dominating in the regional tournaments for her institution – Jacksonville College.
Oiza, as this 18-year-old tennis maestro is fondly called, is best remembered for her deadly forehand, which many believe is not a reflection of her calmness on the court.
3. Khadijat Mohammed
Khadijat is the youngest of the players on this list, but what her inclusion as the number three player here is an indication that she is no pushover in female tennis in the country.
There is virtually no national junior tournament that this youngster has played in that she hasn't come out triumphant in, she even made sure to give senior players a major scare in national events.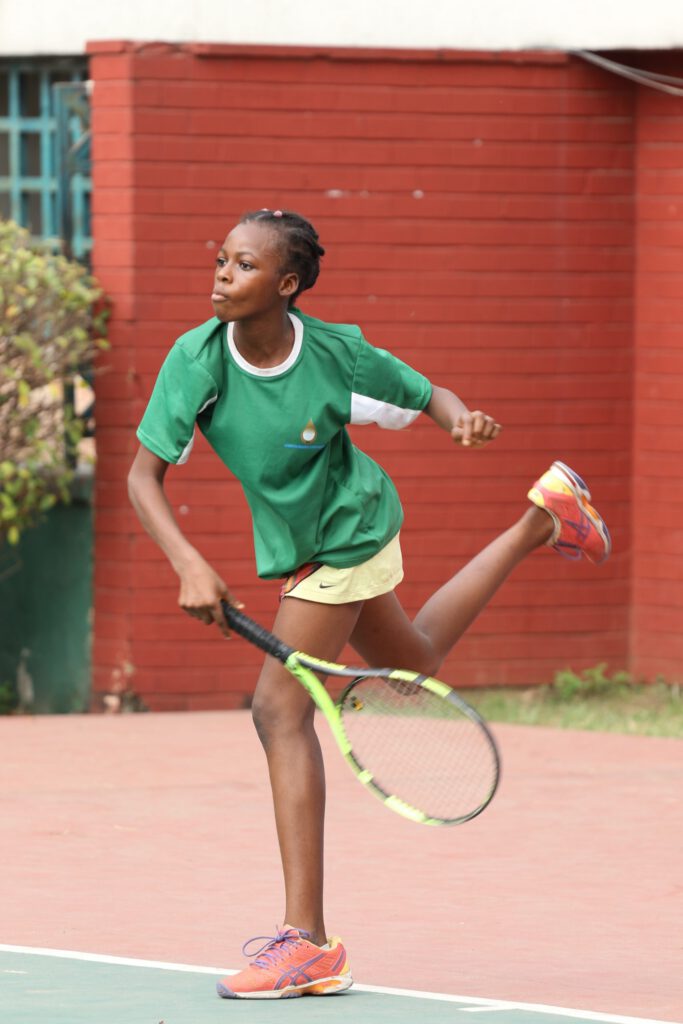 Having played fewer matches than some of her counterparts, this 14-year-old Abuja-based talented Nigerian youngster is surely one that catches the eyes with her performance every time she takes to the court. She is currently ranked 1667.
Her lanky frame means that she still has years ahead of her to grow and make more impacts for Nigeria as she keeps proving to be arguably the best U-14 around in the country- her major rival being Bright Emmanuel.
If Nigerians are thinking about the 'future', they should look no further as Khadijat represents that hope for the country.
2. Etoro Bassey
If 'burst my brain' was a person, this confident youngster should be presented as same, as she has consistently turned heads with her performance.
Even though Akwa-Ibom-based tennis player was only recently introduced to national tennis, she has done enough to become one of the first names on the lips of national coaches for international assignments.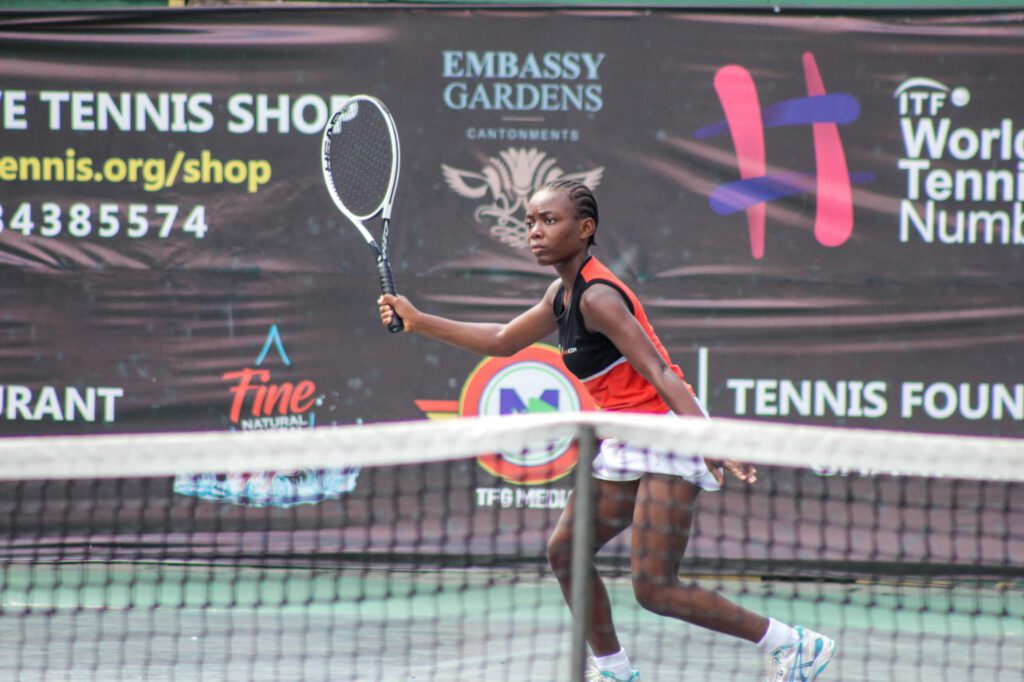 In her very first national event, Etoro won a gold medal for Nigeria, a feat which she followed up with a CBN Junior Open triumph in Lagos.
It does look as if with the right support and training, she may end up becoming one of the most beautiful things to happen to Nigerian tennis from her part of the country.
Etoro's 1633 ranking is a reflection of how far she has come in two years since she started playing ITF events, even though hasn't played many of those tournaments within that period.
1. Ohunene Yakubu
The younger Yakubu sister is surely one player who needs no introduction. She sits on top of this ranking with Junior ITF points more than double the second-placed player.
Although she has played a lot more tournaments than all the other players on the rankings, she has also made them count by winning some and end up as runner-up in others.
The most interesting thing about this youngster who has hugged the headlines like her pillow, is that she is just 15. This means that she has a few more years to show the world what stuff she is made of.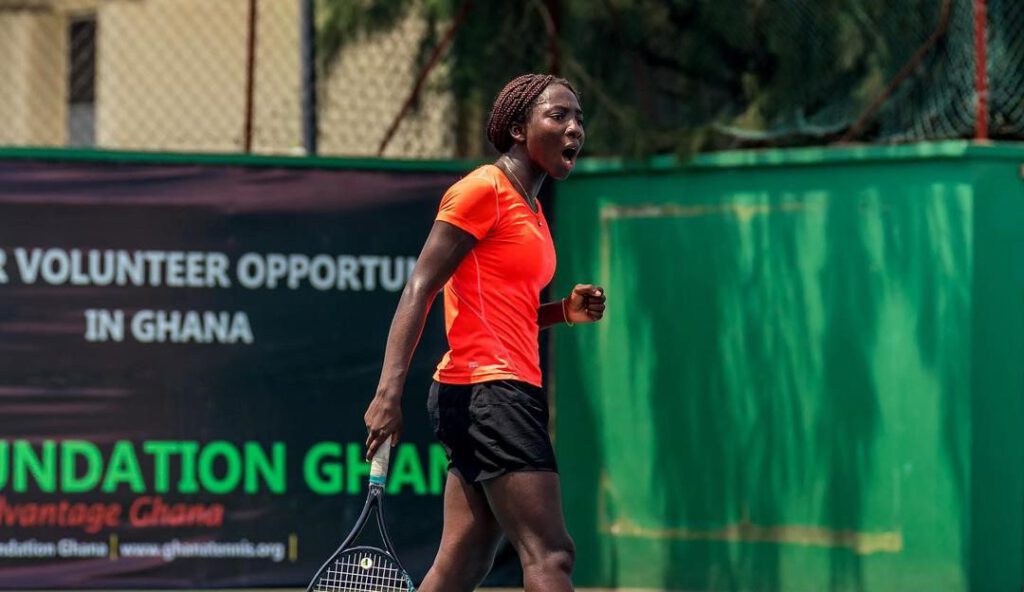 Her recent exploits in Ghana where she won J30 events and played to the semis of a J60 event means she rose swiftly within the space of two weeks.
If she continues at this rate, it wouldn't be surprising if she reaches top 500 or maybe crack top 200 before the end of year 2023. Such is ability and consistency on the court.
As it stands, Ohunene is the highest-placed Nigerian female tennis player on the World Junior ITF rankings, and deservedly so, for her unstoppable performance.
She is also at the ITF High Performance Centre in Tunisia, where she is continuing with her education and tennis development.
Tagged:
Blessing Otu
Destiny Okhinaye
Etoro Bassey
Khadijat Mohammed
Mary Udoffa
Ohunene Yakubu
Oiza Yakubu
Osaherun Osayinweh
Sarah Musa
Sunmisola Okajare