Do Nigerian Coaches Really Sexually Abuse, Exploit Their Players?
One of the topics that people try to avoid, but which keeps coming to the fore, because it has become an issue of concern, is that of sexual abuse and exploitation of players by their coaches.
While it is not an unusual practice for coaches and their players (who find love) to date or marry each other, it is believed to be unethical throughout the world.
In January, 2023, tennis player Pam Shriver revealed how she started having an affair (at age 17) with her late Australian coach, Don Candy, who was 50 years old at the time. It lasted for five years.
She came out to start the conversation about why the tennis body should reject what is now becoming generally acceptable in the sport.
But in shedding the light on what is reportedly going on in Nigerian tennis, it is believed that coaches are sexually exploiting and abusing their players, especially those who are vulnerable and reliant on them.
During a recent revelation, one of Nigeria's coaches who was addressing some of his colleagues in an open space, openly alleged that one of Nigeria's respected tennis figures, a married man, constantly slept with his players.
Without mincing words, the coach alleged that the act "is the reason for the man's downward trend for a while now".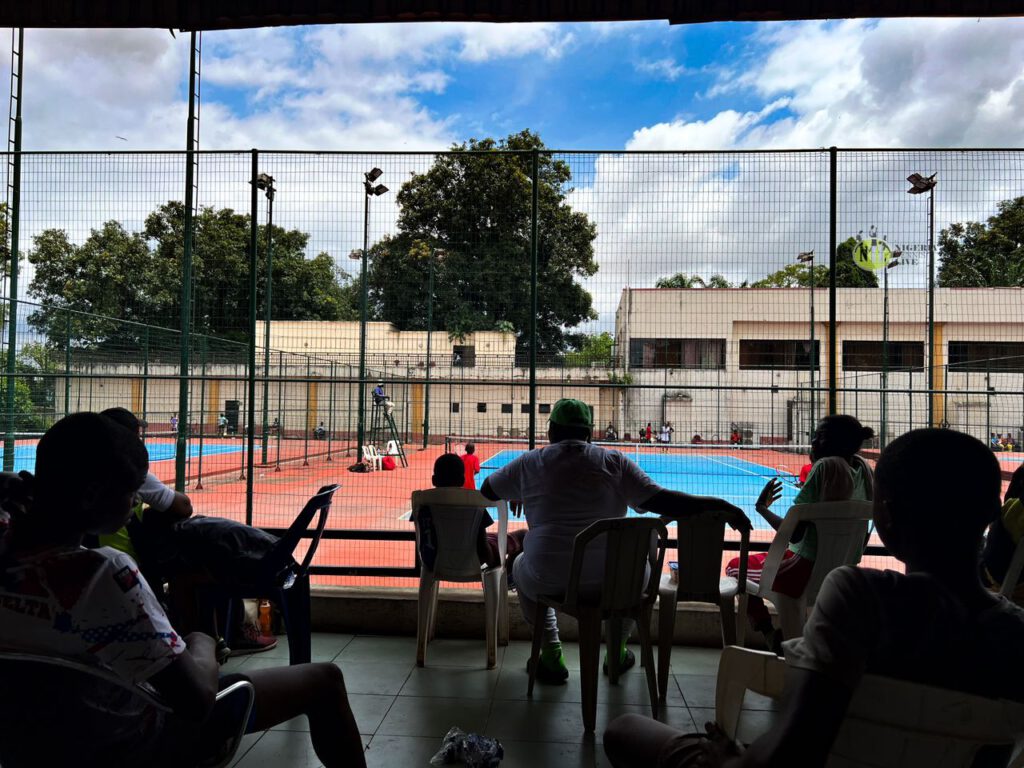 According to him: "I know you people don't want to say the truth because you're scared of being named, but he knows, as much as I do, that he's been sleeping with his players. If he stands here, I'll say it to his face.
"When you start sleeping with your players, no matter how successful you are, everything you've worked for will start falling apart".
While the allegations may have been unfounded and baseless, it is pertinent to note that the said act may not be untrue, given the fact that many tennis players in Nigeria are vulnerable and need a lot of support to participate in competitions.
This allegation was also corroborated by another Nigerian coach who confirmed the situation as being 100% true.
"About that topic you raised, I can tell you that in the area of sexual abuse, it is happening, YES. Emphatically, I'll say it is happening," the coach who preferred anonymity, explained.
"Ethically, it is not allowed globally for coaches to go out with their players, however, there is a little bit of flexibility, which is nature. When I say flexibility, I'm saying some adults are really doing it maturely, as in really dating.
"There are coaches all over the world who have gone out with their players and they got married.
"However, in the aspect of abuse, that is the big issue part of it. Coaches use the opportunity of being older than their players to mess around with them. This is a global issues, and not only in Nigeria, if we want to be realistic," he stated further.
The coach further revealed that the terrible part of coaches exploiting players is where they sleep with underage players just for the fun of it.
He said: "You see coaches sleeping with players that are about 15, 16 just because they want to, and not because they have plans to go into a relationship with the players.
"To be fair, this incident happens all over the world, but you know that in Nigeria, we abuse these kind of things and take them to the extreme."
It is pertinent to note that Nigerian coaches are not different from their counterparts in other parts of the world, and may be fortunate to find love at their duty posts.
However, the sexual exploitation and abuse of players, just for self gratification, is not something that should be encouraged within the tennis circle.
Are coaches really sexually abusing and exploiting tennis players in Nigeria? Are you a victim or know anyone who is a victim of sexual exploitation?
Tagged:
Nigerian Coaches
Nigerian players
Sexual Exploitation