Roseline Nana: Canadian Academy Snaps Up Nigerian Tennis Wonderkid
Nigeria Tennis Live can authoritatively report that Roseline Nana, one of the prospects highlighted by this medium to dominate Nigerian tennis in the next five years, has been snapped up by a Canadian tennis academy.
The 9-year-old product of the Coach Kay Kay Tennis Academy will be continuing her tennis development at the Aliassime Tennis Academy, Quebec, Canada.
Information reaching our correspondent have it that the academy is run by Coach Sam Aliassime, father of world number 17 tennis player, Felix Auger-Aliassime.
Mr. Nana, the Nigerian starlet's father, was excited when he told Nigeria Tennis Live about the development, which he said was unprecedented.
READ ALSO: They Kept An Eye On Him – How American College Landed Inyang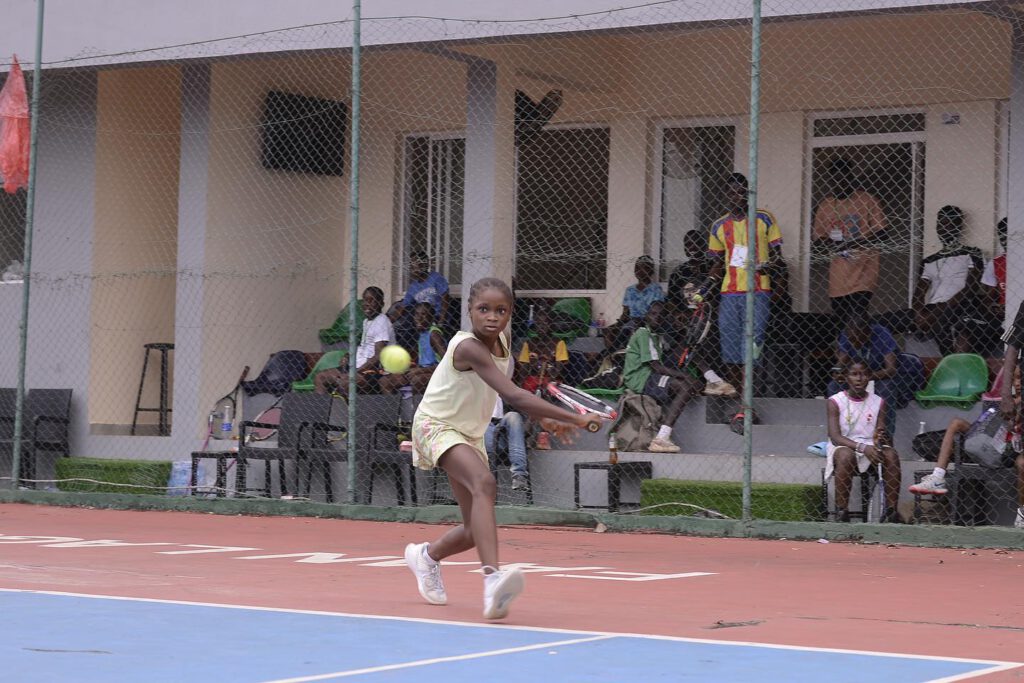 "We learnt that Roseline has been snapped up by a Canadian Tennis Academy. Is this true, Sir?" our correspondent had asked. And he responded with an emphatic "Yes, it is true!"
Explaining further, he said: "She will be training for a three-month period at the Aliassime Tennis Academy in Quebec, Canada after a prior meeting and training session with Coach Sam Aliassime, who runs the Academy.
"The plan is a three-month deal with an option to extend for another one year. I am particularly happy about this trip because it was not even something I expected.
READ ALSO: Oiza Yakubu: Firing On All Cylinders At Jacksonville College
"I wasn't expecting anything from Canada until I got a message from the handler of the Instagram page of the Aliasseme Academy that Coach Sam Aliasseme will be in Cote d'Ivore and Togo and asked if I could take Rose to Abidjan."
Any moment from now, the youngster will be leaving the shores of Nigeria for Canada, where she will be training at the same facility where Felix trained until he turned 13.
Nigerians will be buzzing for the junior tennis sensation and will be hoping to hear about her development at the Academy as time goes on.
Tagged:
Quebec Canada
Roseline Nana