They Kept An Eye On Him – How American College Landed Inyang
Nigerian youngster, Gabriel Inyang, has been granted full scholarship to study Mass Communication and play College Tennis at the Southern University, Louisiana.
The Nigerian teenager who has shown great promises since he was very young, has been in the United States since August, 2023, when he has been integrating himself into the system gradually.
Nigeria Tennis Live gathered that the young Inyang had been searching the internet for schools for in the United States for possible scholarships and was not even considering the Southern University, Louisiana among the schools he was searching.
"But a very dear brother and friend, Abdul Idi, mentioned it to him and asked if he had tried reaching out to the school," Coach Richard Inyang, Gabriel's dad, informed Nigeria Tennis Live.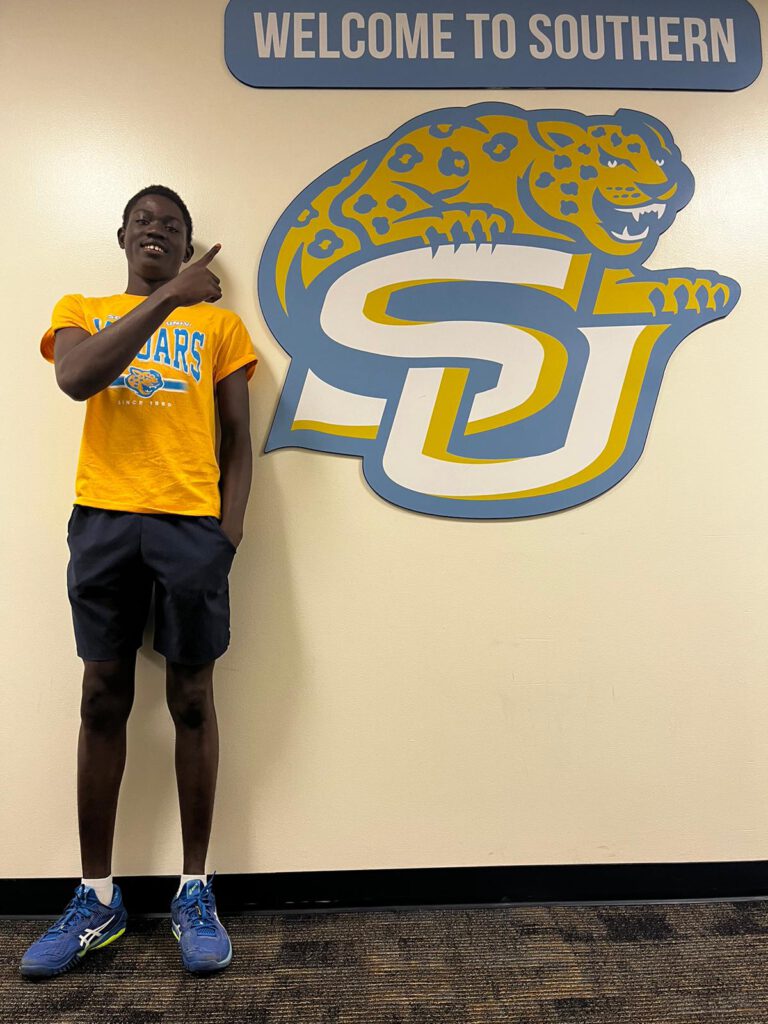 "I'd say he was really instrumental, very instrumental in the whole process. So, he gave us the link and Gabriel opened up some interactions with the coach and they started exchanging correspondences like that.
"He wasn't up to age then, because you'll have to be 18 before you can get into school. So, he was told improve his points and his game, and they also kept an eye on him and it was up to almost eight months since the first interaction before the whole process started," he added.
On how difficult or seamless the process to getting him into the United States was, UK-based Coach Inyang explained that the process actually took a while, adding that his boy was initially denied entry visa into the US.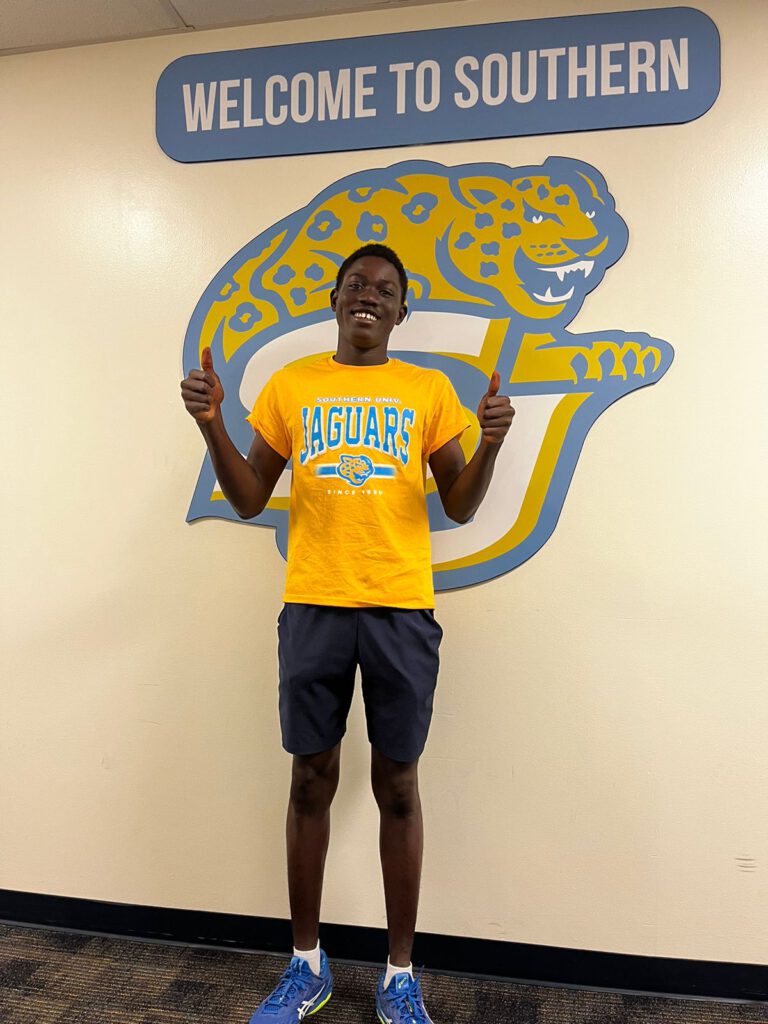 "When he was denied visa, we had to get back to the school because they (the embassy) said that they needed to be sure that the scholarship covered him for the period of his study – a four-year period.
"So, the school had to send another letter confirming that the scholarship would cover for the period of his study in the US College.
"It's a fully-funded scholarship and I am really grateful to everyone who made it possible for us to come this far with this boy. It's now left for him to decide if he wants to play pro after College or if he wants to do something else," the AZIMUTH Tennis Tournament Director added.
Tagged:
Coach Richard Inyang
Gabriel Inyang
Louisiana
Southern University