EXCLUSIVE: Why We Suspended Lagos Open Tournament – Organizers
During the event to rebrand the erstwhile Governor's Cup Lagos Tennis Championship to Lagos Open in 2018, the general feeling was that of a huge progress.
In fact, the progress was so 'evident' that it was being mooted to run as a Challenger Series the next year, and as such, attract more points and bigger players to the country.
But instead of experiencing an upward surge, everything declined and eventually went into a state of absolute comatose after the world had somewhat recovered from the Covid-19 pandemic and tennis activities had been allowed to start fully globally.
It is believed that the competition was relaunched to reclaim the glory which Lagos was famously known for between 1976 and 1991, when the Grand Prix/ATP Tour and Challenger Series were held in the former Federal Capital.
READ ALSO: Who Is The Highest Ranked Nigerian Player On The ATP Rankings?
Nigeria's Nduka Odizor was the joint most successful player at the Challenger Series at the time, winning the competition twice during this period.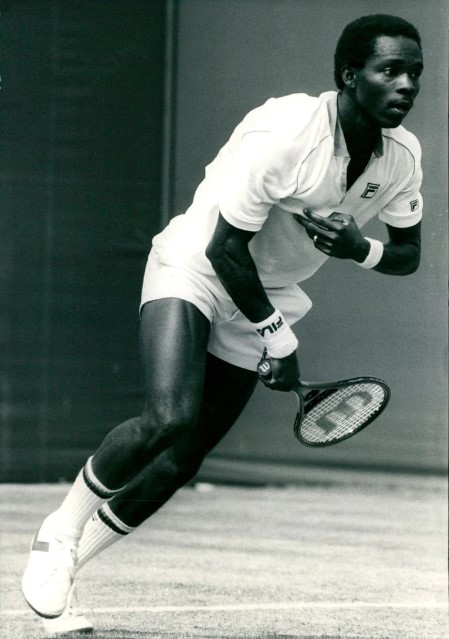 Therefore, when, in year 2000, under the administration of Governor Bola Ahmed Tinubu, a tournament with the name Governor's Cup Lagos Tennis Championship resurfaced, Nigerians were hopeful that it would return the lost glory, excitement of the competition they were used to.
And true to their expectations, it became an instant hit, with a lot foreigners rushing down to pick valuable points to launch their careers onto greater heights.
It also gave Nigerians the opportunity to strive for ITF points right within their own country without having to worry about expenses for trips abroad.
READ ALSO: Roseline Nana: Canadian Academy Snaps Up Nigerian Tennis Wonderkid
For 19 straight years, the competition was omitted only once (2002). The only other time it was abridged was in 2014, during the ebola outbreak, and it did not attract ITF points, so, fewer foreign players participated. The Men's Singles final was famously won by a Nigerian – Michael Moses and Sarah Adegoke reached the Women's final too.
Therefore, after the anxiety about the Covid-19 pandemic died down in 2021, Nigerian tennis players, officials, enthusiasts, et al were waiting with huge anticipations, for an announcement about when the most prestigious tournament in sub saharan Africa was going to make a return.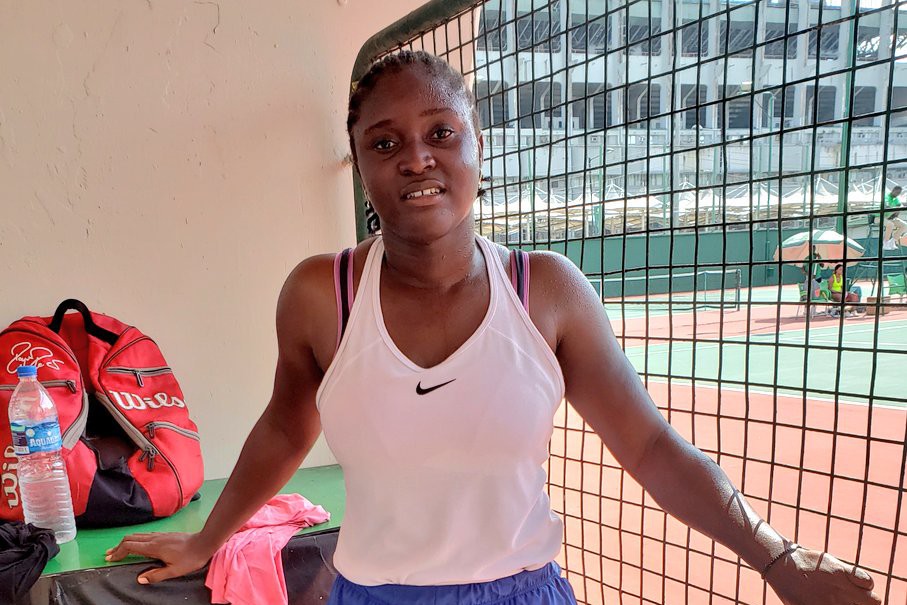 For most people, it was only a matter of time before the announcement, until it became almost inevitable that the tournament may have been rested as nothing was publicly being said about the competition.
"This our NTF President, na wa o. How did he manage to kill the Governor's Cup that was giving a lot of us joy? Just how?" a curious tennis enthusiast had asked Nigeria Tennis Live during a discussion at an event.
Our correspondent, unconvinced by the comment, noted that it would be a dangerous and callous assertion to categorically say that the Nigeria Tennis Federation (NTF) under the watch of Engr. Dayo Akindoju, deliberately put a stop to the tournament. So a fact-finding mission kicked off.
READ ALSO: Nigeria's Bulus Reaches Highest Ever ATP Ranking
First point of call was on Prince Adewale Oladunjoye, the Tournament Director of the event which held for about 18 years, to find out why the tournament experienced a premature stop post-Covid.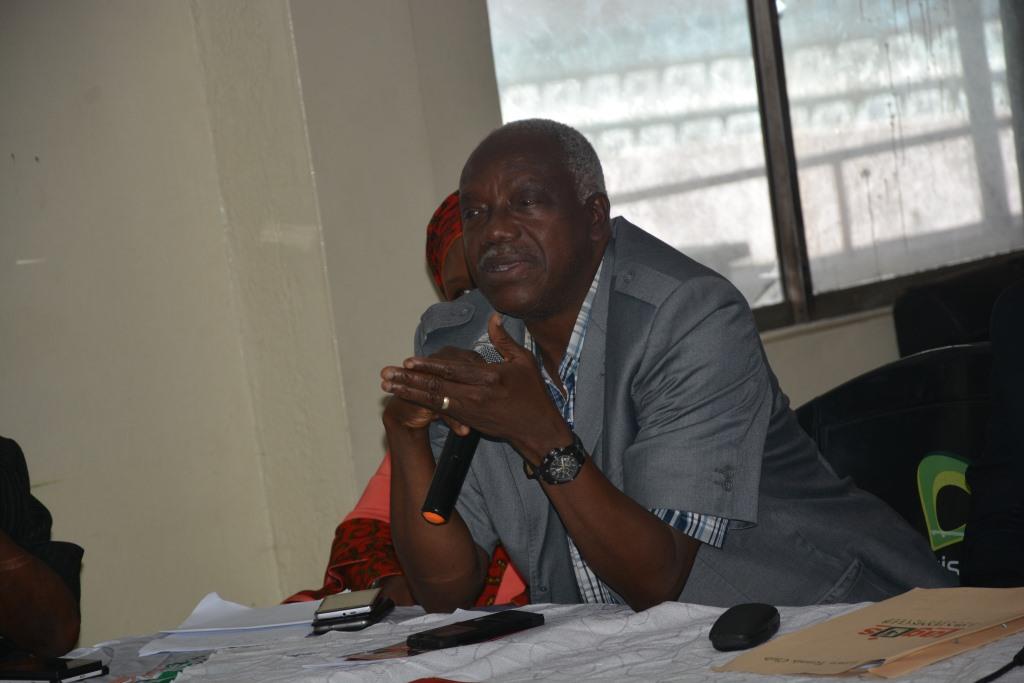 "Don't ask me that question, ask your president. Ask the president of the Nigeria Tennis Federation why we have not been able to get a date for this tournament for the past three years now," he retorted angrily.
"Don't ask me, please, ask him why it has been an issue for him to secure a date for us to organize the tournament for the past three years, ask him".
A clearly unhappy Oladunjoye further noted that there had been entreaties from his end to have the NTF partner with them to organize on a mini-tournament if the elaborate M&W 25k+H event was not viable since the world was just recovering from Covid-19.
He said: "We planned to have two early in the year and two later in the year and I had this discussion with the NTF President. But they're not even coming forth about the competition.
READ ALSO: 10 Talented Players Expected To Dominate Nigerian Tennis In 5 Years
"I also spoke about a mini-competition if we cannot host the Futures immediately, but I don't know why they have not been forthcoming."
In taking to Prince Oladunjoye's advice, Nigeria Tennis Live reached out to the NTF president for his comment on the situation, and to find out why the tournament has been placed on hold for that long.
"What he wanted was ITF Juniors to replace the M&W 25. ITF only approved J30 which is hardly full and mainly had local players. If he wants to host the regular M&W 25H, of course we can get a date.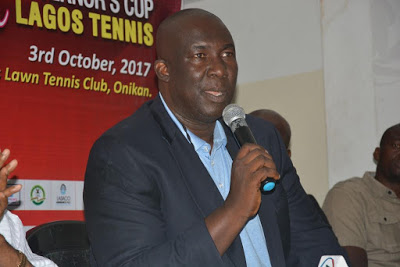 "He knows the process clearly. We can never deny anybody from hosting as long as they meet the necessary criteria," Engr. Akindoju responded to our question about why the tournament has been on break.
Explaining further, the NTF president said: "Covid-19, according to the tournament director, affected them heavily and since then they have not been able to get sponsors for the M&W 25H.
"That is why, recently, he wanted to start with the Junior ITF tournament but we are not getting good foreign participation which ITF does not like because it make the tournament more local".
READ ALSO: Success Godwin: Coach Kay-Kay's New Golden Goose
As things stand, and with Nigerian players desperately in need of ITF Futures in the country, the NTF president and Prince Oladunjoye, highly respected for overseeing this tournament for as long as he has, will be expected to work things out.
How soon this will happen depends on how soon both parties can reach a common ground on this issue, and in the interest of Nigerian tennis as the year 2023 winds down.
Maybe the Lagos Open will make a massive return in year 2024 with four weeks of ITF World Tour competition for Men and Women? Will this dream see the light of the day anytime soon?
Tagged:
Engr. Dayo Akindoju
Lagos Open
NTF President
Prince Wale Oladunjoye