Join This Tennis Club, Get Free Access To Swimming Pool (PHOTOS)
Have you ever mooted the idea of joining a tennis club just to play tennis during your spare time or to become better? What if that package comes with free access to a swimming pool?
Well, that is exactly what you'll get when you register at tennis club situated inside the Italian International School, Lekki Phase 1, Lagos.
For starters, the location of this club makes it really easy for people to find, but what's more interesting is the serenity and calmness of the environment.
READ ALSO: EXCLUSIVE: About Six Nigerian Youngsters Set For US College Switch
And for those who really love their privacy, this facility is best suited for them as it gives that feeling of exclusivity for anyone who comes around to play tennis and possibly take a dive inside the 25m wide swimming pool which also has a depth of between half a meter and 1.8metres.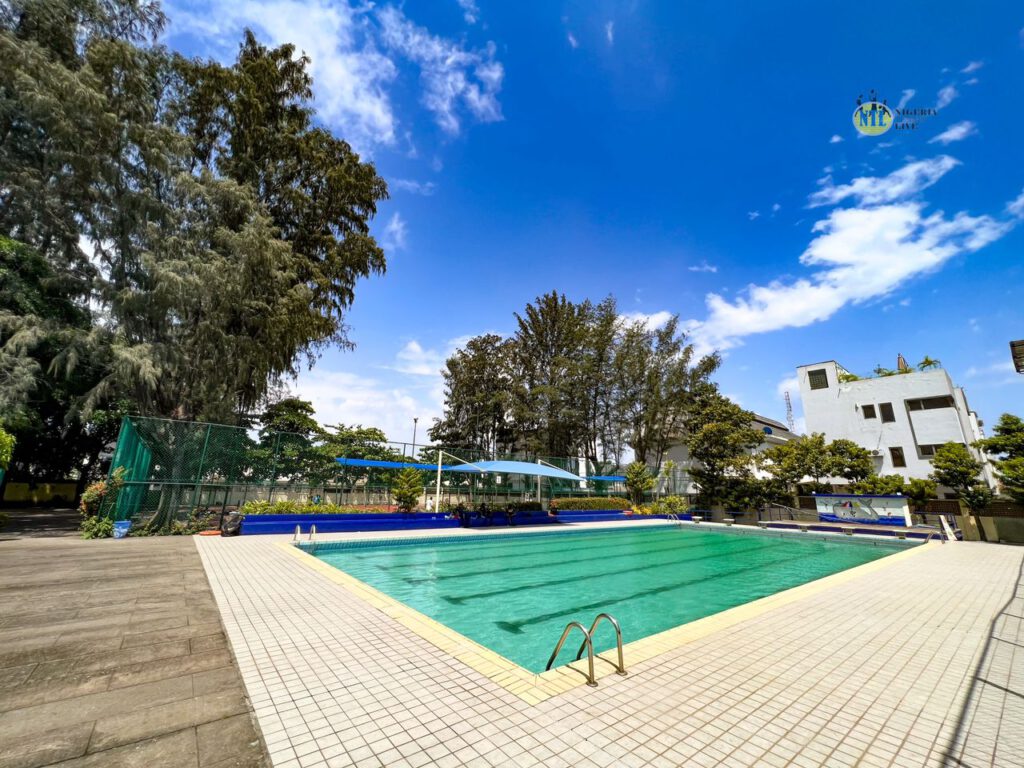 The facility is being managed by the HST Academy run by former Captain at the Lagos Lawn Tennis Club, Coach Henry Shedrack and Davis Cup Coach Benson Ishicheli.
The combination of these coaches is exactly what anybody who needs a tennis coach for beginners or a trainer for someone who wants to get better at tennis.
READ ALSO: EXCLUSIVE: Why We Suspended Lagos Open Tournament – Organizers
But how exactly does one become a member or have access to this facility?
"Anyone who wants to first use this facility will have to come around and check it out for themselves. We have put in the best possible facilities on ground for tennis training and playing.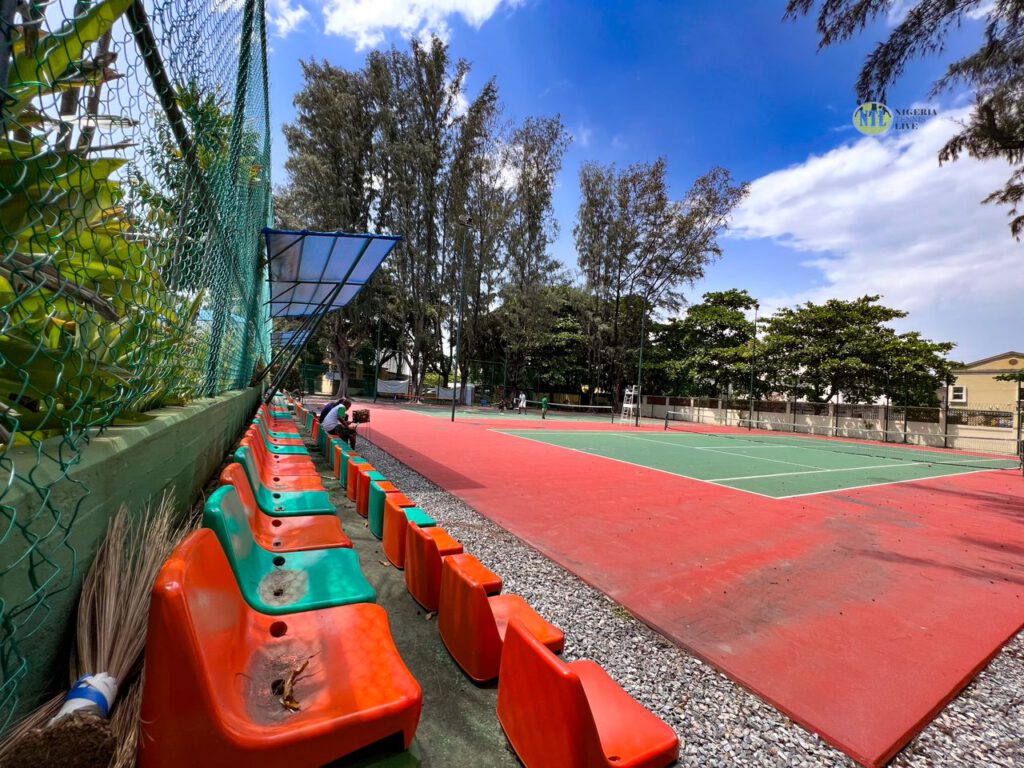 "As you have seen for yourself, there's also a space for spectators to sit to enjoy a tennis match and I'm not sure there are many tennis facilities around with this addition," Coach Shedrack noted.
Speaking also, Coach Benson, whose David Cup team recently gained promotion for Nigeria in Kigali, Rwanda, noted that the whole idea is to get more people come in contact with the sport.
READ ALSO: Top 10 Highest Ranked Nigerians On UTR (LIST)
"Even in some schools where they have these facilities, they don't engage their players in tennis actions. That's why we are encouraging people to come around and check out this place, and get to play tennis.
"If you check the rates, they are pretty fair for the facilities we have on ground, coupled with the fact that they'll have access to the swimming pool," he explained.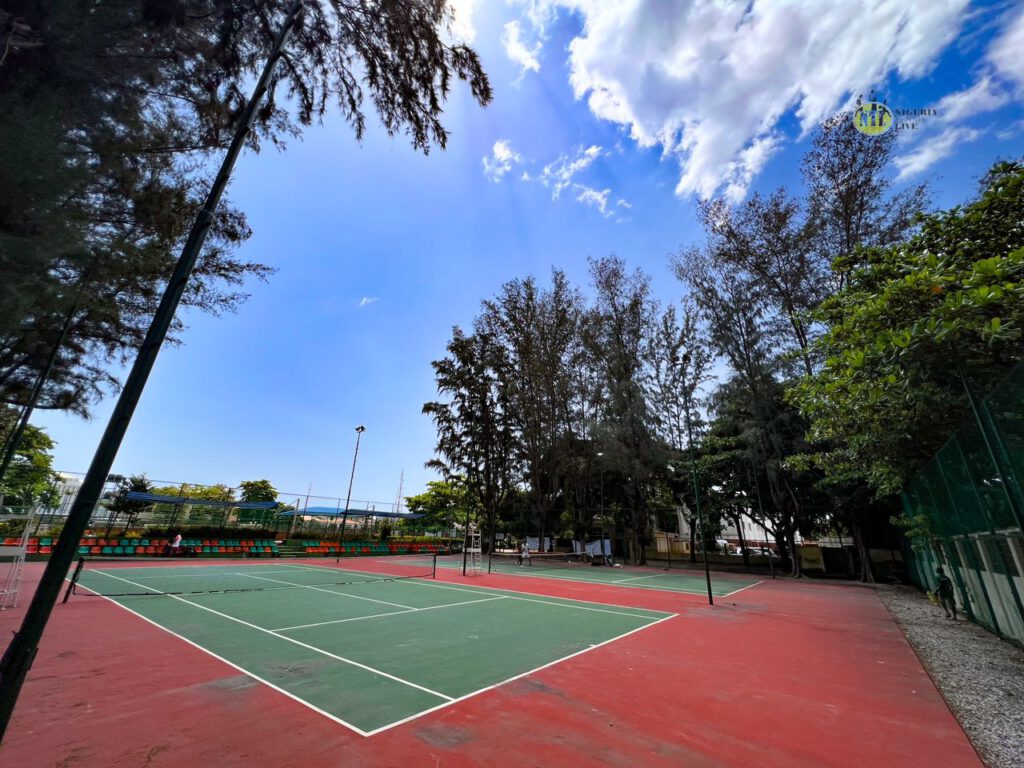 Nigeria Tennis Live correspondent who checked out the facility first hand to ascertain its authenticity was wowed by the beautiful atmosphere. But Coach Shedrack noted that it gets better as the sun sets.
According to him: "You haven't even seen anything yet. When the sun finally sets now, everywhere here will become really cool and cozy for tennis.
READ ALSO: MUST READ: How Canadian Academy Discovered, Contacted Roseline Nana
"We have a bar around here too, for people to relax after playing or if they just want to chill in this kind of environment for a bottle of drink".
For those who may be interested, the operation time of the club is from 4:00pm every week day while it opens for operation by 7:00am during weekends.
Reach out to Coach Henry Shedrack via +234 802 320 0196 or Coach Benson Ishicheli via +234802 320 0156 for more details on how to join the club and enjoy the facilities.
Tagged:
Coach Benson Ishicheli
Henry Shedrach
Lekki Phase 1
Tennis Facility