Success Godwin: Coach Kay-Kay's New Golden Goose
For most people who are familiar with Coach Kayode Savage, what is most peculiar to him is his uncanny ability to unearth new, and extremely unknown talents.
From discovering Marylove Edwards, to shining the light on Serena Teluwo and recently bringing the best out of Roseline Nana, there's no shortage of talents that can be credited to the famous Coach Kay-Kay. His latest talent is Success.
The 11-year-old only started training as a tennis player in March 2023 but she has surprisingly played to the semis of two competitions; the All Secondary School tournament at the Rowe Park, Yaba and Sapetro Futures event at the Lagos Lawn Tennis Club, Onikan, Lagos.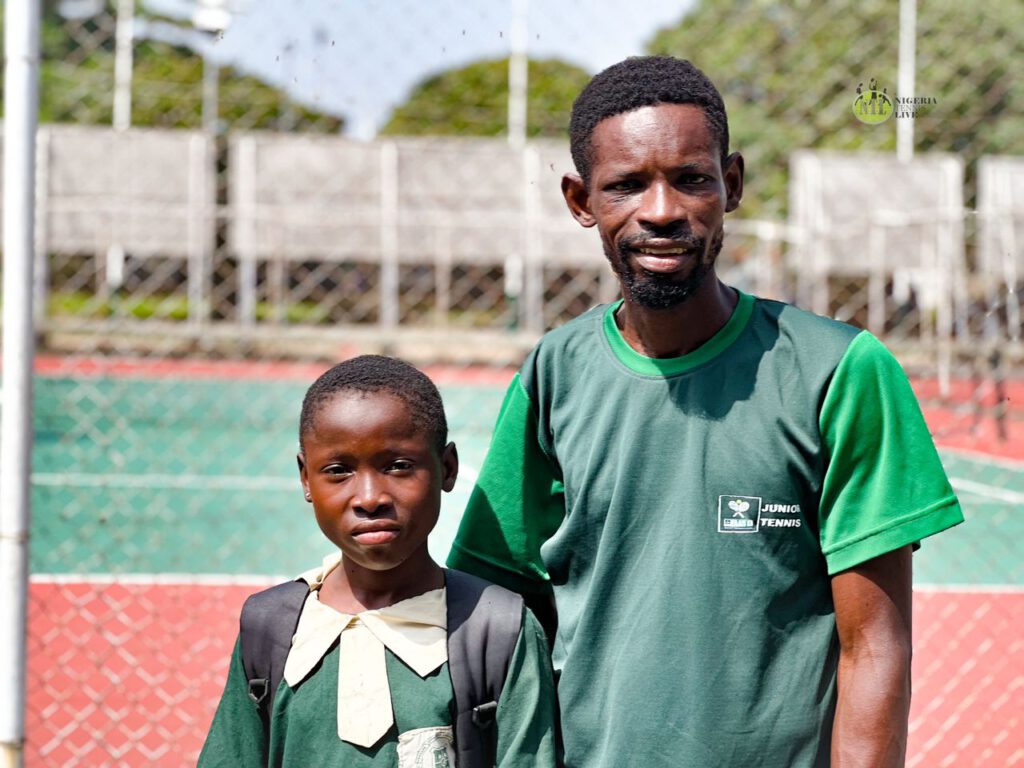 The JSS 2 student of Gbagada Comprehensive Junior High School, her coach mentioned, has shown grit and serious determination since she started training with him.
"Her determination is what keeps me going with Success because she has been very diligent with the training.
READ ALSO: 10 Talented Players Expected To Dominate Nigerian Tennis In 5 Years
"Whenever she comes from school, she comes here, changes her clothes and starts the training session. In barely seven months, she has been able to play in junior tournaments, and this, for me, is a really good start.
"But we haven't even concluded the work on her yet, we're just getting into the nitty gritty of the training session, and we can only trust that she will live up to the billing because she has all the potentials to excel," Coach Kay-Kay told Nigeria Tennis Live.
While many young players may see tennis as being a bit stressful, Success finds it extremely enjoyable and this was evident when she stepped onto the court to kick-start her training session when our correspondent visited the stadium where she trains regularly.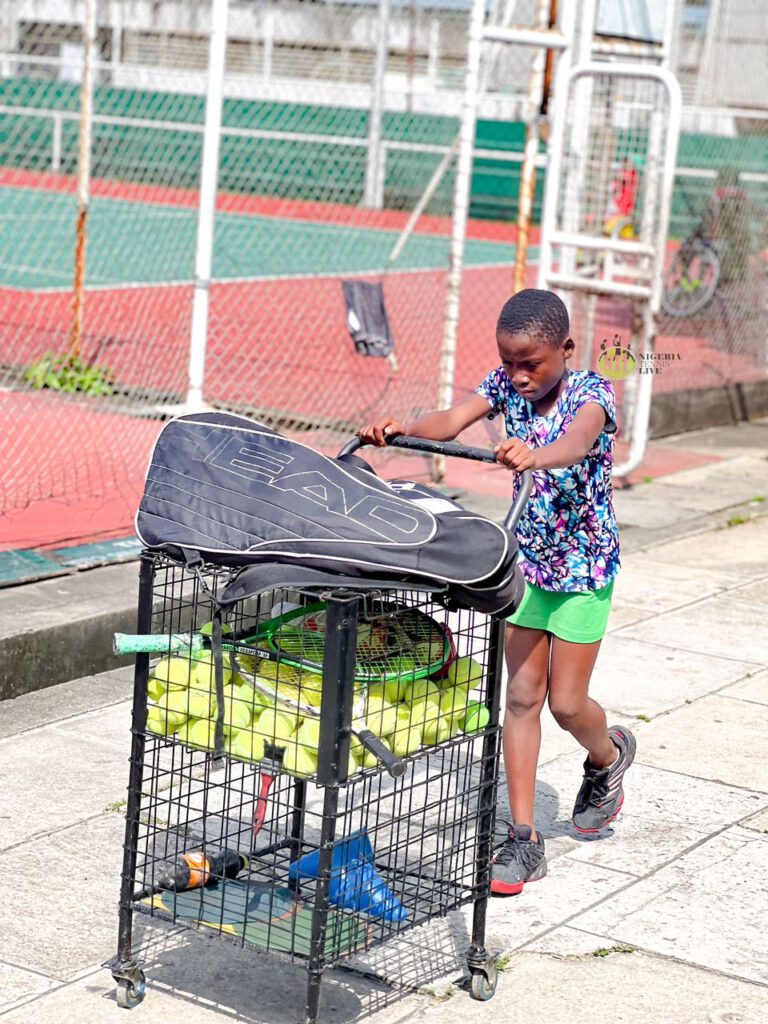 "Tennis and training are very enjoyable for me because I really love playing tennis even though I didn't start playing early," she excitedly told Nigeria Tennis Live in Lagos.
With the excitement on her face, it was evident that she really enjoys her tennis, and when asked why she started playing, she simply replied by saying "It's enjoyable" before further revealing how her mother asked her to take to tennis as a sport.
READ ALSO: Akinrinade: Youngest Male Player At National Youth Games 'Birthed' By Covid-19
"My mummy asked me to play it because it takes people out of the country. And for me, it gives me more energy," she added.
Like most Nigerian or African female player, Success used to adore now retired Serena Williams, but now, she said that she prefers Coco Gauf.
"The player I like before is retired, her name is Serena Williams but now, I prefer Coco Gauf because she is playing very well," the 11-year-old mentioned.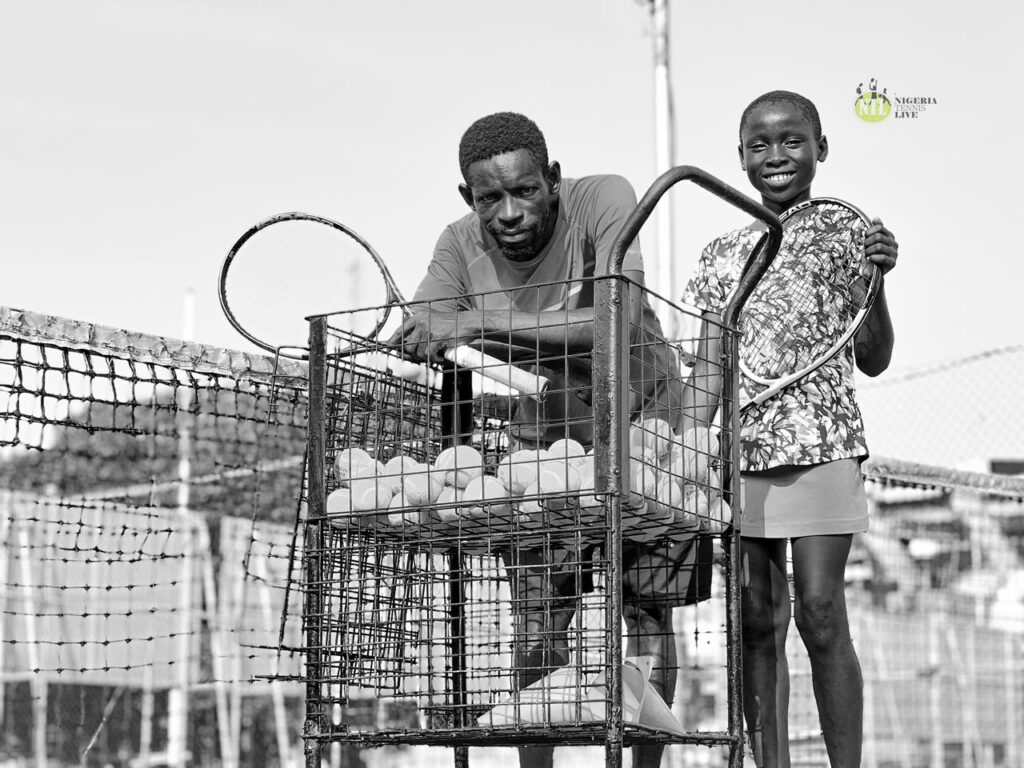 She is also familiar with female Nigerian tennis players, as she has taken to Marylove Edwards and Oyinlomo Quadre but she likes the latter because "she is a good player, she has good character, she is nice and she is friendly.
"The only time I saw her, she greeted Rose and I, and said how are you and we said fine, and that was all. She was smiling at us too."
With such an exciting character at the disposal of Coach Kay-Kay, it is only a matter of time before we see how much this young lady brings to the table with her performances.
Nigerians will also be excited to see a new talent grace the tennis courts and give spectators a solid performance whenever she picks up her racket.
Tagged:
Coach Kay-Kay
Kayode Savage
Talent