On that hot afternoon sometime around May, 2012, inside court two of the tennis section at the National Stadium, Surulere, Lagos, there was a serious uproar. Tennis fans and spectators could not believe what was happening.
A teenager was holding the country's number one and well respected player to ransom on the court, and they were loving every bit of it, until the first set ended 6-4 in favour of the latter. She'll get better in the second set, they thought.
Unlike in the first set, however, the young player could not sustain the momentum that made everyone refer to her as a giant killer, she fell like a pack of cards to her more experienced opponent, losing out 2-6 to end every chance of winning her first piece of silverware in the seniors.
She broke into uncontrollable tears after losing her first ever final match at the senior cadre of Nigerian tennis, having dominated the juniors within and outside the country.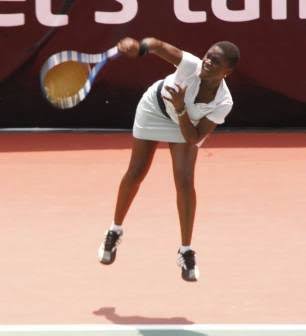 In spite of this loss, however, she had made such a huge impression on a lot of the onlookers and those who had been monitoring her game since the commencement of the 34th Central Bank of Nigeria (CBN) Open in Lagos.
"What's her name?" Someone had asked. "Her name is Sarah Adegoke," her ever supportive and proud dad and coach replied.
That was the beginning of her romance with greatness in Nigerian tennis. A run which would later see her win virtually all the national tournaments in the country.
Adegoke, 22, who won the Tennis Masters in Lagos in spectacular fashion, also reached the finals of the (Abridged) Lagos Open Tennis Championship, losing only to Madagascar's Zarah Razafimahatratra.
The icing on the cake for the talented Nigerian tennis superstar was winning a competition hosted in Ghana, where she earned more respect as a top Nigerian tennis player.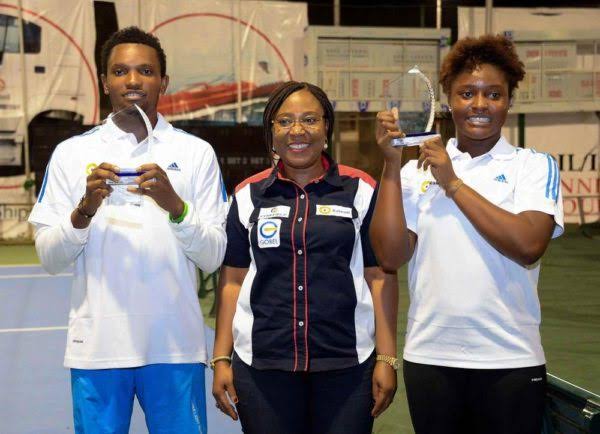 But all the glamour and glitz soon faded off sometime in 2019, when she started losing matches which she would have won on her day.
For the records, her last national title win came in 2018, when she lifted the CBN Open Title, after which she gradually fizzled out.
Since then, not much has been heard from the former Nigerian number one player who's now ranked 13th as at the last time the national rankings were released.
The reason for the sudden disappearance of the player once touted to win Nigeria's first Grand Slam is unknown to many tennis followers who have been wondering why she has not been competitive.
Right now, question marks are hovering about her fitness level and her continuous interest in tennis. But nothing can be said yet about the Ibadan-born tennis star.
The question on the lips of tennis enthusiasts in the country remains: "Where is Sarah Adegoke?"
Tagged:
CBN Open
Sarah Adegoke
Senior CBN Open