Sarah Adegoke: Last Nigerian Female To Play Lagos Open Final
Sarah Adegoke is obviously one of Nigeria's finest female tennis players. Many people who have followed her over the years always beat their chest for her.
The Ibadan, Oyo State tennis upstart has been one of the more experienced female tennis players in the country and rightly earned her place when Team Nigeria played the Billie Jean King Cup tournament in Kenya a few months ago.
Adegoke, a former national champion and Nigerian number one player, has, however, been a bit quiet on the national scene so much that she is currently not on the Nigerian national rankings.
The last time we saw her participate in a tournament was when she represented Nigeria at the Billie Jean King Cup in Nairobi, Kenya, alongside Divine Nweke, Oyinlomo Quadre, Marylove Edwards and Adesuwa Osabuohien.
READ ALSO: Where Is Sarah Adegoke?
Her official launch into the national stage was one which marked the exit of another legend, Fatimah Abinu, who is now based in the United States, and raised high hopes that another talent had arrived.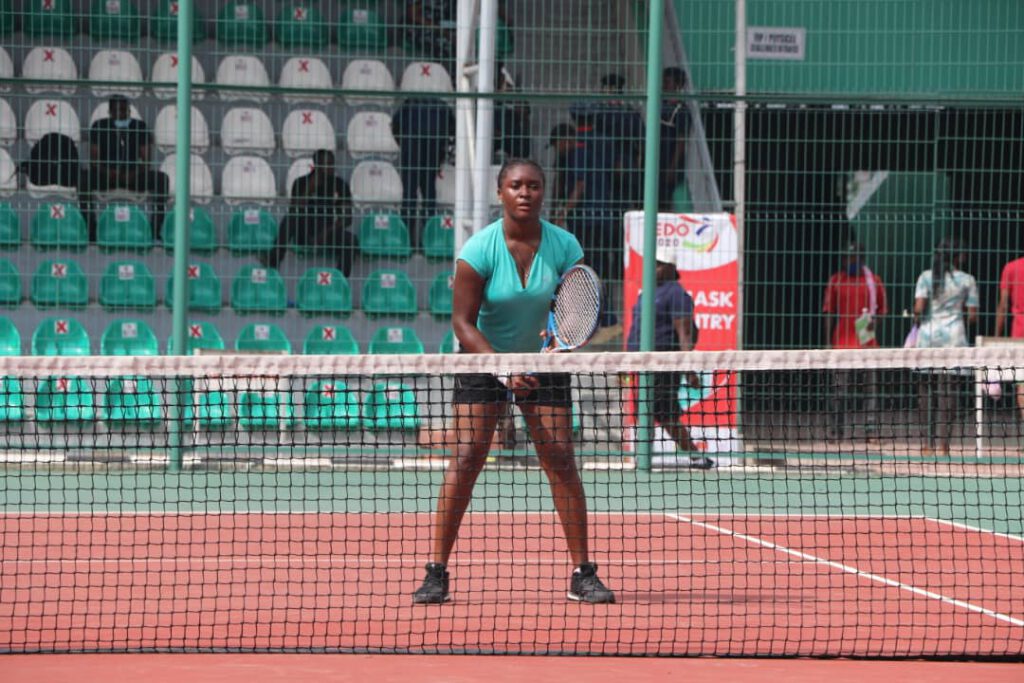 Most people who were at the finale of the CBN Senior Tennis Open Championship inside the National Stadium in 2012 could attest to the fact that she gave then national champion Abinu, a major scare before losing out. And she cried!
Her dad who doubled as her coach was on hand to console her and encourage her. Some of the people around confirmed that she was indeed a new star who had been birthed into the Nigerian tennis scene which was lacking in top female oppositions.
But it took Sarah Adegoke five years before started dominating the Nigerian tennis scene as she won her first CBN Open in 2017 and took it again the next year to show Nigerians what stuff she was really made of.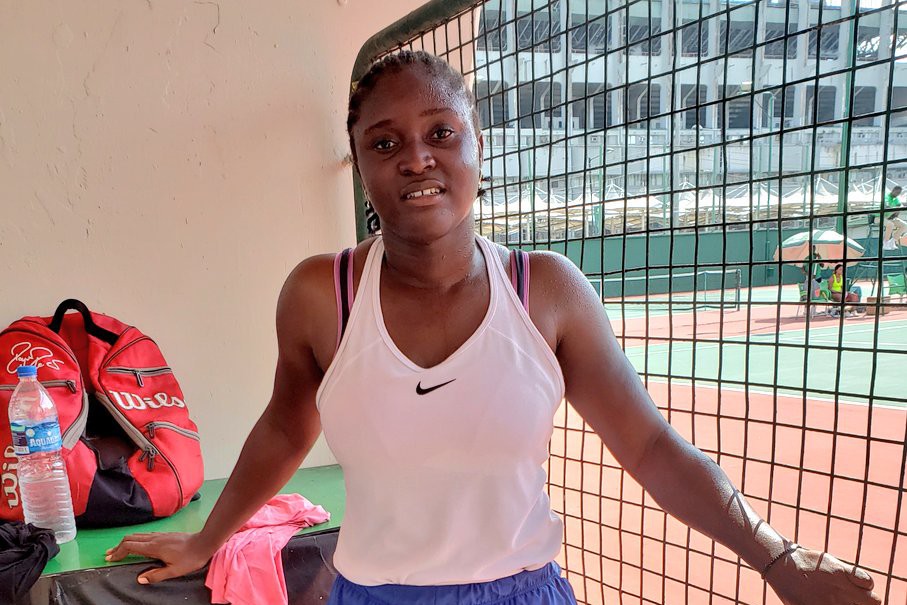 Not many top Nigerian female players won their first two tournaments back to back, so, Adegoke had joined an elite group of players.
READ ALSO: She Was On Top Of The Game, Quadre Says After Defeating Adegoke
One of the fondest memories Nigerians have of her is her race to the final of the 2014 Lagos Open Tennis Championship (formerly called the Governor's Cup Lagos Open), where she lost to Zarah Razafimahatratra from Madagascar.
Although the 2014 edition of the tournament was abridged, and did not attract ITF points, it was enough proof that the Nigerian female player had come of age, and was ready to start dominating.
And Nigerians should not forget that this was the last time a female tennis player from the country made it to the final of an ITF/WTA event.
She had a very eventful year 2022, when she traveled across the world to play ITF Futures in Portugal, Spain, Egypt and Kenya.
Nigerians will hope that the 26-year-old talented player gets her mojo back anytime soon, and run the years back with exceptional tennis action.
Tagged:
Billie Jean King Cup
Sarah Adegoke