That day inside the National Stadium, Surulere, Lagos, a very beautiful, brave, bold, yet naive upcoming tennis youngster was wielding a racket. Her name; Serena Teluwo.
Her handling of the racket showed that she had been exposed to tennis at a very early age. The confidence she showed, even when she was not getting the instructions clearly, was even more surprising, so it was safe to say; A STAR IS BORN!
Nine years down the line, the Nigerian starlet is yet to fully actualize her dreams and maximize her potentials, but the signs are very clear that she is edging closer with every tournament she plays.
With her parents' strong backing and their unyielding support, the 14-year-old youngster has been able to travel around the world in search of tennis knowledge.
While it is not easy to quantify the exact amount they have spent on their darling daughter to advance her tennis knowledge, and hone her skills, her reaction, growth and powerful displays in recent years have justified all of those.
"Tennis is an expensive sport," Mrs. Teluwo told Nigeria Tennis Live during a recent chat.
"If you want to do well in tennis, you have to spend. There is no short cut to it but I know it varies from player to player."
The mum who's obviously her number one cheerleader and supporter, speaks about her development over the years, and while putting it modestly, says her daughter is a work in progress.
"I think it's work in progress. For now, we still doing our best and not until you get to the finish line you cannot say," she added.
One thing that has been consistent with Serena over the years is her unyielding passion for the game.
She has had her fair share of tears on the court after losing matches, but that seems like one of the 'ingredients' to fuel her desire to stay afloat in the game.
"I personally think that I have progressed a lot, I have done a lot of training, I have improved from what I was doing back then," the lanky 14-year-old Serena stated.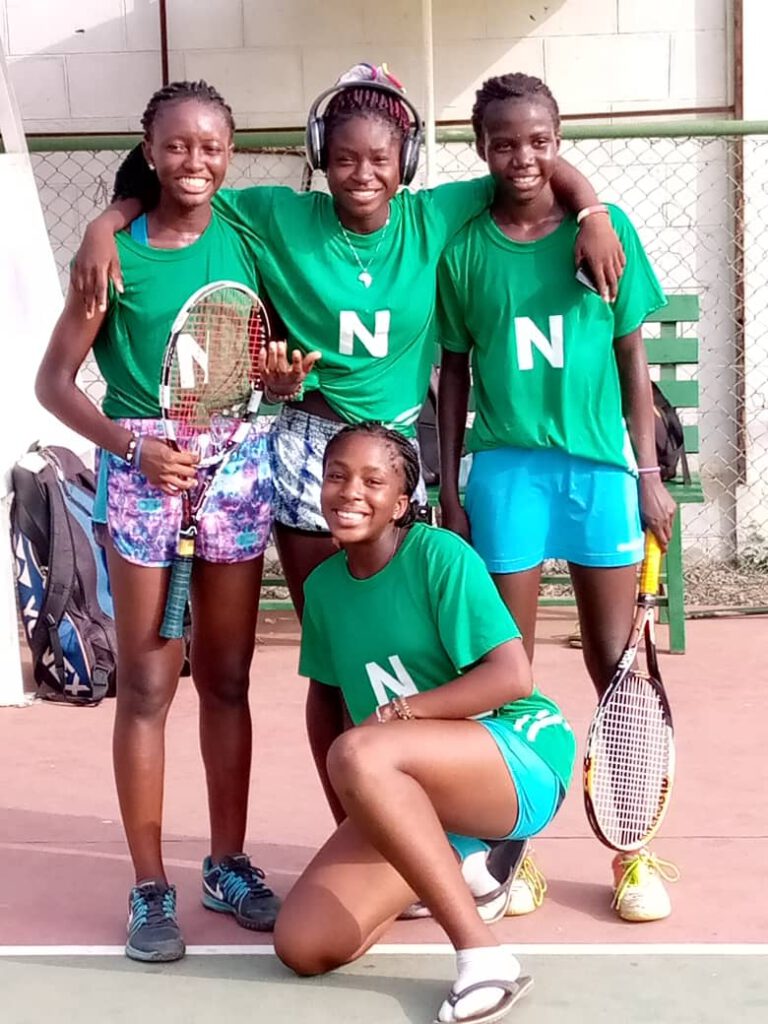 "Now I know what I want and where I really want to get to, and I am trying to achieve that goal."
One of the major setbacks for the youngster was injuries as well as losses in matches she expected to win.
She identified these and noted that she has had to cry after losing matches carelessly, and battling injuries, but she has been able to live through all of these.
"I've been able to maintain a positive mindset that whatever happens, I'm still going to come back and do my best," a spirited Serena stated.
Her training routine is one aspect which many players may be lacking in.
Her mother revealed that even during the Coronavirus lockdown, she still found a way to get on the courts to continue with her development.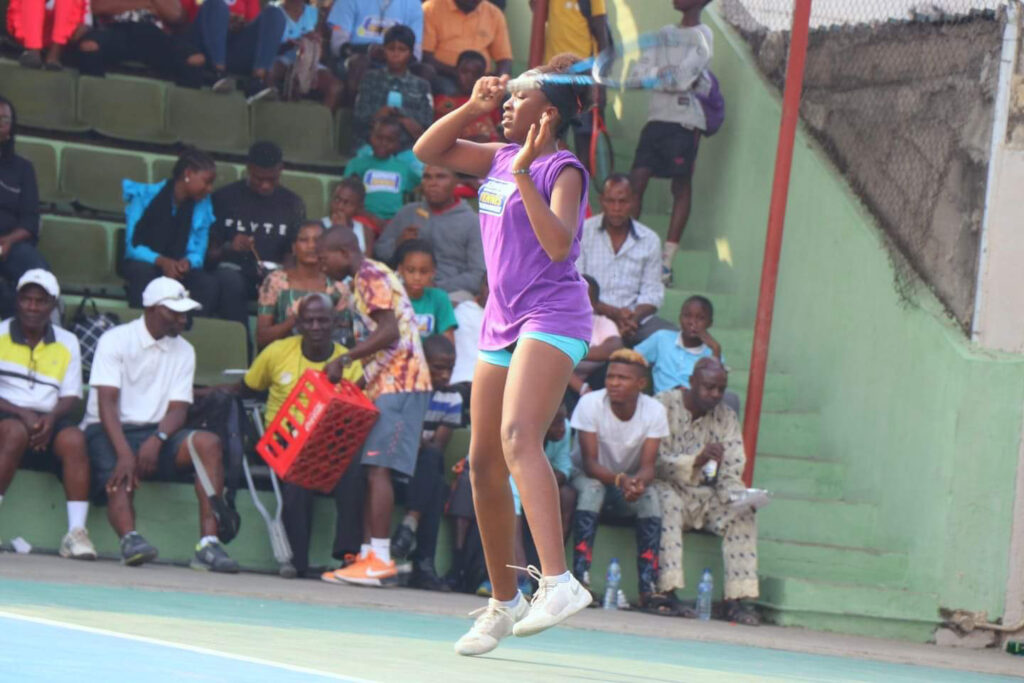 Mrs. Teluwo also believes that her baby has grown over the years considering that she's now taller and mature compared to when she first started, but still thinks there are aspects to her game to work on.
"The aspect I will like to work on now is her technique and fitness, because you cannot play tennis if you are not fit. Fitness is key, then the technique," her beautiful mum added.
In spite of her losses and several setbacks, Serena is determined to reach heights she had set for herself.
And when she wins her first ITF title, she said "I am going to be very excited"
"I am working towards it, I can't wait for it to happen, because it is going to happen.
"Anything I make up my mind to achieve, I always achieve it."
Like most of her peers, the youngster draws inspiration from the likes of Oyinlomo Quadre, Nigeria's number one female player, and arguably the best youngster out of Africa.
"She talks to me, and even when we train together, she gives me advice in her own little way. She is an inspiration to me and many others," Serena noted.