Engr. Ifedayo Akindoju, President of the Nigeria Tennis Federation (NTF) has expressed his excitement at youngster, Oyinlomo Quadre's impressive run at the ongoing African Games in Rabat, Morocco.
Quadre, ranked 177 in the world junior tennis, has been Nigeria's best player at the ongoing tournament, winning her two matches against Sierra Leonean and Kenyan opponents without dropping a set.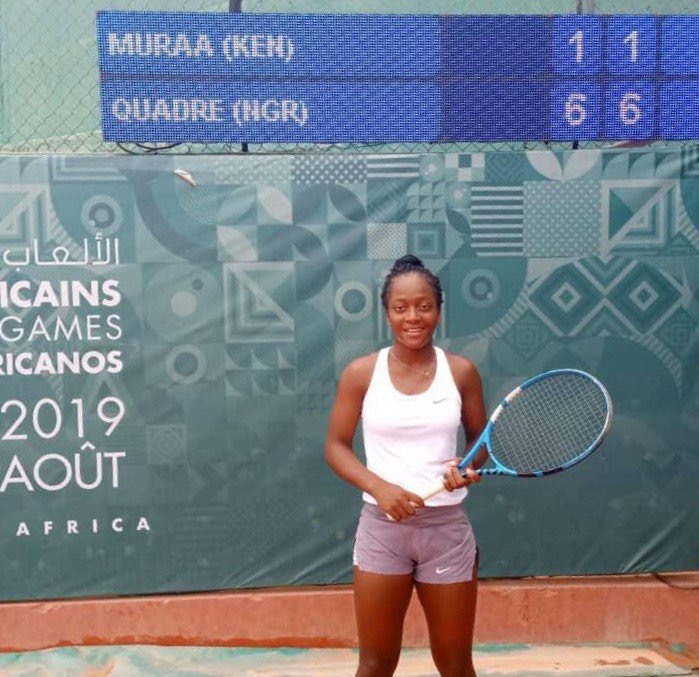 And in a chat with Nigeria Tennis Live on Tuesday morning, Engr. Akindoju could not hide his happiness with the player's impeccable performance in the competition.
"She has been very impressive since the beginning of the year, and has been one of our best players in recent times," the president of the NTF began.
He stated further that he believes she can do even better if she remains focused and keeps her head up.
"The player she's up against next is the tournament's number two seed, and if she can defeat her, I'm telling you, if she can defeat her… let me keep what I'll do to myself for now because she'd have guaranteed us a bronze medal place.
"It's going to be a tough match, but I have the belief that she can pull through, she has done it before," Engr. Akindoju added.
Quadre and Adesuwa Osabuohien are the only Nigerians remaining in the competition and will be hoping to fly the country's flag higher than it presently is.
Nigeria Tennis Live will continue with updates about the competition, as long as Nigerian players are participating.