Mofifunoluwa Atilola: Why I Always Cry When I'm Losing
Mofifunoluwa Atilola is a young Nigerian tennis player whose name is surely not new on the lips of many tennis followers in the country.
She recently clocked ten but the experience she has playing tennis makes it look like she must have been playing for a decade. This young girl has been an ever present name in junior tennis competitions.
But in fairness to her, she started tennis a while ago, and that's probably why she appears like one with so much experience for a youngster.
Recently, Nigeria Tennis Live correspondent caught up with her on the sidelines of the Lagos Lawn Tennis Club after a tennis competition, which she lost to her rival – Roseline Nana – and tried to strike a conversation.
"Mofifun, do you have a minute for us to gist?" our correspondent had asked her as she was fondling with her phone.
"Eh! Gist? No, I'm working. I'm working over here," she replied. "Oya, I'll time you o, you have 10 minutes before I get back to what I was doing," she added.
With the instruction, our correspondent quickly got into the 'gist' with the talented player so as to maximize the allotted time.
READ ALSO: 10 Talented Players Expected To Dominate Nigerian Tennis In 5 Years
It was during this discussion that the Year 6 student revealed that she is actually an author when she was asked if there were other things she does apart from playing tennis.
"I write books and play piano. Anytime I'm bored, I like to read or watch cartoons," she said rather passively.
So, we decided to further find out precisely why she took to tennis as a sport as against playing soccer or volleyball or basketball and nothing prepared us for the response we got from her.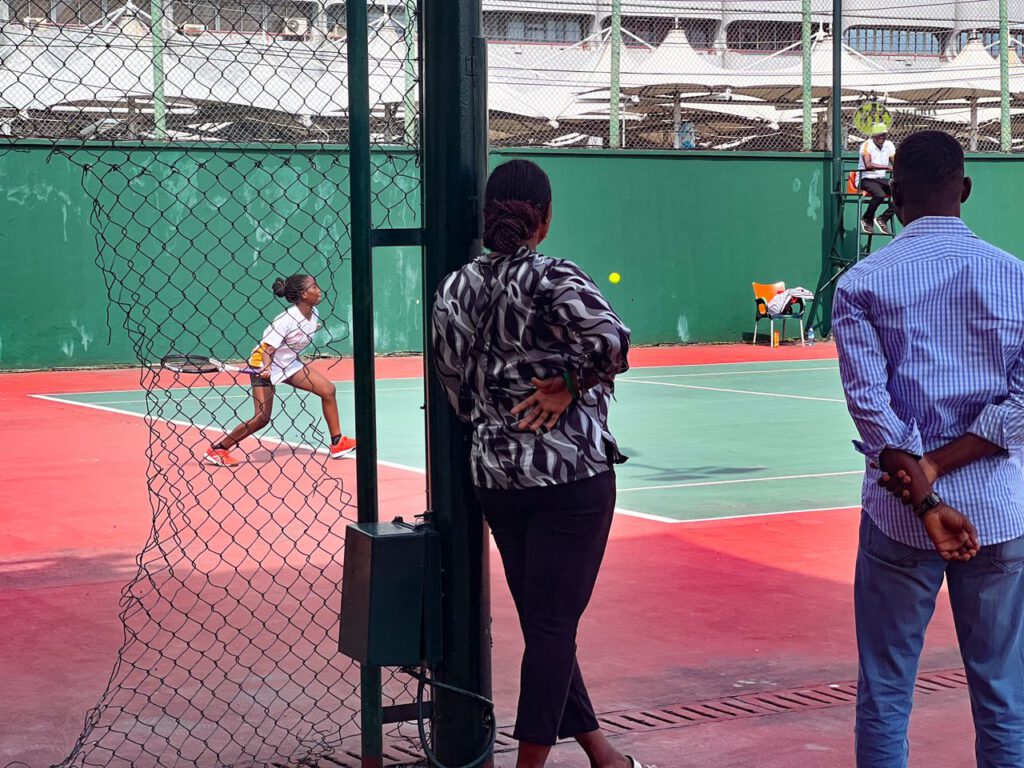 Mofifun said: "It helps in my behaviour and it helps you win money. My dream is to become world's number one tennis player too".
For one who wants to become the best, she definitely has a 'best' whom she looks up to, and for the FAAN Junior Tennis Championship Double Winner, it is Coco Gauf and Nigeria's superstar, Oyinlomo Quadre.
She likes Coco because "she always believes in herself and it helps me believe in me" and on why she loves Quadre, she noted that "I just like her, she is very hardworking".
For most people who are familiar with Mofifunoluwa, there are two constants with her; the fact that she always has her parents supporting her while she's playing and her ability to always cry on the court during matches.
READ ALSO: Facts About Oyinlomo Quadre We Bet You Never Knew Before
Before we got into what having her parents around her does to or means to her, Mofifun already started reminding Nigeria Tennis Live that the time was almost up and that he had to finish up with his questions.
"The time is almost up o, I want to get back to writing my story. Are we not done yet?" she queried.
In response, our correspondent said: "Ah! No, we've just done about seven minutes. We'll soon be through".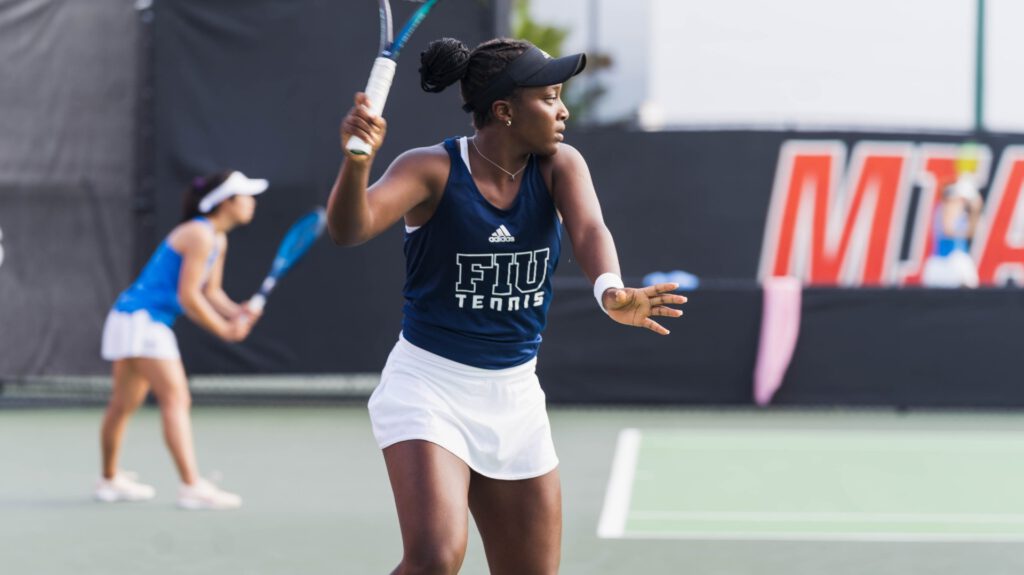 Apparently, our youngster was looking for a way of avoiding the questions asked her, for whatever reasons, but we caught her right before she could escape.
She noted that she cries on the court "because I don't like when my opponents win the game and you lose points.
"So, they've been talking to me and I've been trying to work on it. I've been thinking about how to correct my mistakes too so that I won't cry.
READ ALSO: Ubale Reveals How Quadre Used To Beat Grand Slam Winner Okutoyi
"Crying does not help me, that's why I have to calm down but I hate it when my opponents win the game".
On how she feels when her parents, her dad especially, keeps urging her to 'put all balls on the court', Mofifunoluwa said: "It's a little bit scary but I usually listen to them. I believe I can do it (win a match) whenever I see them (her parents) on court with me".
When asked how long she spends practicing daily, she noted that her daily routine is pretty much tied to her tennis as she barely gets involved in several other activities.
According to her: "I just go to school, come to the court and practice. I don't count how many hours I train for".
And if she were not a tennis player, what would she be doing? "Coding! I'll be coding if I wasn't playing tennis, because it helps solve everyday problem".
READ ALSO: EXCLUSIVE: About Six Nigerian Youngsters Set For US College Switch
Thus, the 10-minute break Mofifunoluwa Atilola took to have a 'gist' with Nigeria Tennis Live expired and she swiftly turned, picked up her phone and continued with her story writing like nothing happened between us.
Nigerians can keep remembering this youngster for decades to come, especially because she seems like a player who will not only make her mark in tennis but in everything else she finds herself doing.
Tagged:
Coco Gauf
Mofifunoluwa Atilola
Oyinlomo Quadre
Shina Atilola