Lagos Schools' Tennis Competition: Ayida Excited About Competitiveness, Talent Of Players
Bawo Ayida has expressed a deep sense of satisfaction and excitement about the talent and competitiveness of the players at the ongoing Lagos Schools' Tennis Championship.
The competition sponsored by the Allison & Oluremi Ayida Foundation is holding inside the Lagos Lawn Tennis Club, Onikan, Lagos, where kids are competing in different age grades to win exciting prizes.
Ayida who was at the venue of the tournament on Friday, could not hide his excitement at watching young talents compete and show their frustrations, and all sorts of emotions after losing games.
He noted that these were hallmarks of junior tennis competitions, a definite sign that the players are very competitive and want to win.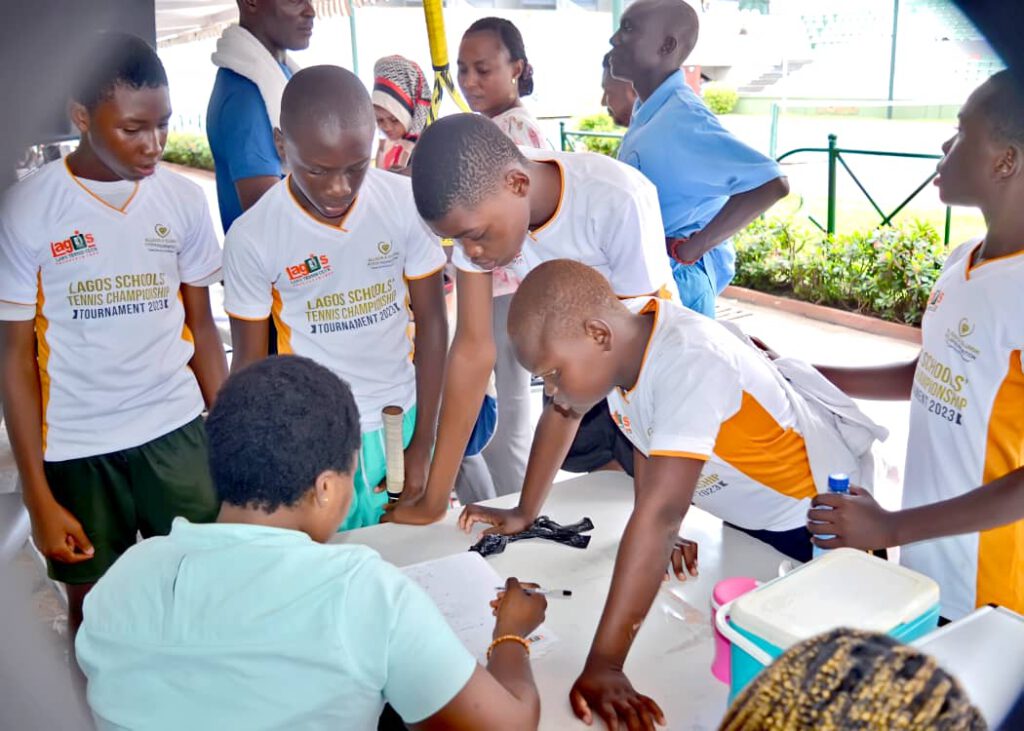 "What I've loved about this tournament, I've seen frustration, different emotions and what that shows is passion, competitiveness, ambition, that you want more. And it's innate in humans to want more," he told Nigeria Tennis Live on the sidelines of the Lord Rumen's Court after matches had been concluded on Thursday, 20 October, 2023.
READ ALSO: How Serena Williams Inspires Me – 8-Year-Old Timilehin Ogunoiki
While specifically hailing Mrs. Atilola, mother of Mofifunoluwa Atilola, Nigeria's top U-10 female player, for the support and her motivation for her daughter, he noted that his biggest takeaway from the tournament so far, is the importance of practice.
According to him: "When you're learning any new skill, mastery comes from consistent practice & feedback from experienced coaches.
"Watching these children compete you can see how driven they are to improve their craft & follow their passions unapologetically."
The age grade competition for boys and girls U-10, 14 and 18 which kicked off on Wednesday, 19 October, 2023, has reached the semis in the boys, girls 10 & girls 18 categories.
READ ALSO: Lagos Schools' Tennis Championship: This Is The Beginning Of Something Special – Sponsors
The boys 14 & 18 age grades is still in the third round owing to the number of players who registered for the competition while the girls 14 is still in the round robin stage as well.
Players like Mofifunoluwa Atilola. Roseline Nana, Fareehah Adams, Adesewa Olaniyan, Adesanya Olajuwon, Mohammed Musa, Joel Benjamin, Uwen Augustine and Tobi David are playing in two different categories of the competition.
According to the Tournament Director, Sunday Igbinovia, matches start by 9am every day and end at about 3pm, and the competition will be brought to an end on Sunday, 22 October, 2023.
Tagged:
Allison and Oluremi Ayida Foundation
Bawo Ayida
Lagos Schools Tennis Championship