Dala Hard Court: Why We Gave Okhinaye, Mohammed Wild Cards – Organizers
Facts have emerged on why very young Nigerian players are always considered for Wild Card slots at the Dala Hard Court Tennis Championship in Kano.
This much was revealed by Dr. Yusuf Datti, the Tournament Director at the annual event, during a conversation with Nigeria Tennis Live.
He explained that it is an act that the organizers want the tournament to be known for, especially as it has proven to be a fruitful venture since they started.
According to him: "We had Ohunene Yakubu last year, I think she played to the quarterfinal or semifinal. That's what we really love in Dala, to see the young ones do really well against the senior players."
READ ALSO: Dala Hard Court: Defending Champion Beaten In Kano As Ogunsakin, Others Advance
He also added: "This year, intentionally, we chose the youngest of those we considered for the Wild Card. They are promising, but you know that does not guarantee the results, so let's keep our fingers crossed and see how they perform.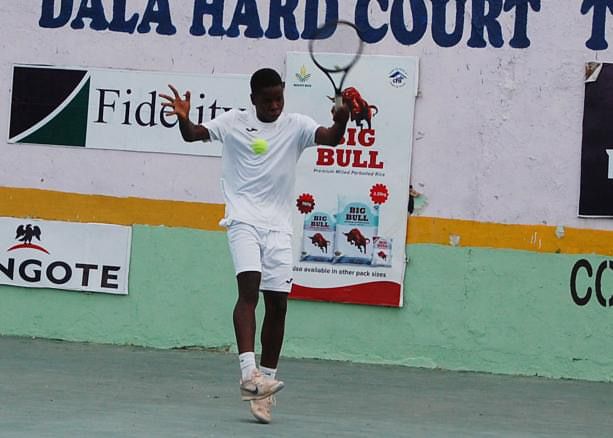 "One of our goals in Dala, is to always see the young ones coming through.
"You see, last year, we had Ekpenyong who played from the qualifiers and got to the finals of the tournament before he narrowly lost in the final. So, you see that it is something we really love and want to continue.
"It is a welcome development to see the young ones come through the ranks and do well in this tournament".
The tournament which entered day 3 on Wednesday, 15 November, 2023 has already witnessed some unbelievable upsets in both the Men and Women's Singles events.
READ ALSO: Dala Hard Court: Top 5 Players To Watch Out For In Kano
Uche Oparaoji, the Men's Singles number one seed, is effectively out of the competition after losing his first round match to David John in a three-set thriller while Stella Udokwelu, the Women's Singles number two seed has been sent out of the tournament.
She was defeated by a spirited Mary Udoffa in a tough two-set match which ended in favour of the youngster.
Action resumes this morning as more junior players will be buoyed by the results recorded on Tuesday, 14 November, 2023, and hope to keep upsetting their senior colleagues.
Nigeria Tennis Live will make sure to keep all our readers up to the date with the latest news from Dala as the competition enters the money-spinning stage.
Tagged:
Dala Hard Court Tennis Championships
David Ekpenyong
Destiny Okhinaye
Dr. Yusuf Datti
Uche Oparaoji