Dala Hard Court: Top 5 Players To Watch Out For In Kano
The Dala Hard Court Tennis Championship is already underway in Kano State, northern Nigeria, and Nigeria's top players are already in town.
From Uche Oparaoji to Henry Atseye to Aanu Aiyegbusi to Blessing Anuna, the Dala competition is not short of top national players who are participating in the 2023 edition.
However, there are some emerging players whom Nigerians should be on the lookout for, especially given that many youngsters stormed Kano for the annual event this year, more than in previous years.
Nigeria Tennis Live has compiled a list of five of these players Nigerians should watch out for as the competition progresses in the ancient city of Kano.
Daniel Adeleye
If any player deserves to be on this list, then it has to be Daniel. Not only has he proven to be consistent over the years within Nigeria, he has taken it outside the country.
The world 471 ranked player is the second-highest placed Nigerian player on the Junior ITF, only behind David Ekpenyong, and his performances in recent weeks have proven that his growth is evident.
His J30 wins in Nigeria and Accra were followed by a semifinal place in the J100 event, also in Accra, Ghana, a clear sign that he is clearly one of the odds-on favourites at the national championship currently holding in Kano.
While there are many other more experienced and top players in the Dala competition in Kano, it would be a grave mistake to write off Daniel even as one of his compatriots already predicted that he might reach the final of the tournament.
READ ALSO: Nigerian Youngsters Dominate 2023 Dala Hard Court Championship (Fixtures/Results)
Destiny Okhinaye
For a while now, Destiny has been consistent on the courts and the outcome of her consistency are the results, and they are there for everybody to see.
For the first time in a really long time, she won a junior championship and followed it up with another, a proof that she is coming back to her best tennis.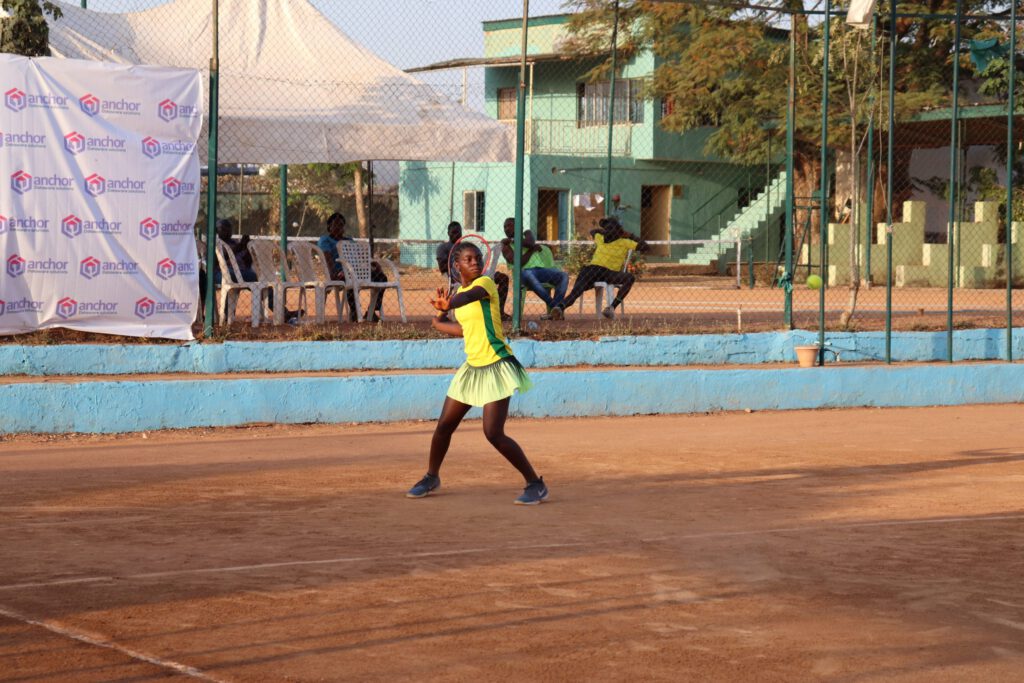 The young lady is one of those whom many expected to shine in recent years, but whose growth has suffered some kind of delay. However, she has picked up and her recent performances have proven that she is no fluke.
Already, with her Wild Card, she has won her first match at the Dala Championship, a three-set thriller to take out Favour Moses, and she will be looking to stamp her authority and dominance further in the championship. She is clearly one to look out for.
READ ALSO: Dala Hard Court Tennis: Abubakar Yusuf Predicts Men's Singles Finalists
Abubakar Yusuf
After his gold-medal win at the National Youth Games in Ilorin circa 2021, not so much has been heard about this young player, but he has now put himself back on the spotlight with his recent activities.
First, he won the youth event at the Lagos leg of the 2023 UTR Tournament, ousting home boy, Ajao Basit, in an entertaining finale inside the Lagos Lawn Tennis Club, Onikan, Lagos.
He then proceeded to the Lagos Country Club, Ikeja, for the finale of the MP Tiger Tennis Foundation Tennis Championship where he lost to Daniel Adeleye, a really strong opponent, and appeared in Kano for the Dala Hard Court Tennis Tournament.
Abu, as the Adosis Tennis Academy player, under the watch of Coach Isiaka Oshioke Adamu, is fondly called, has already predicted that he will reach the final of the national event in Kano, and the first step he took was to qualify from the preliminary rounds.
With the Men's Singles serving off today, he is one of the players Nigerians will be looking out for, especially in the wake of his recent performances on the court.
READ ALSO: Dala Hard Court: Organizers Give Fresh Update About Tournament
Khadijat Mohammed
For some time now, this youngster's name has been on the lips of Nigerians and has also featured prominently on lists of emerging youngsters in Nigeria, and this is rightly so.
This Abuja-based player is just an inevitable wonderkid on the Nigerian tennis scene, especially with her fearlessness on the court.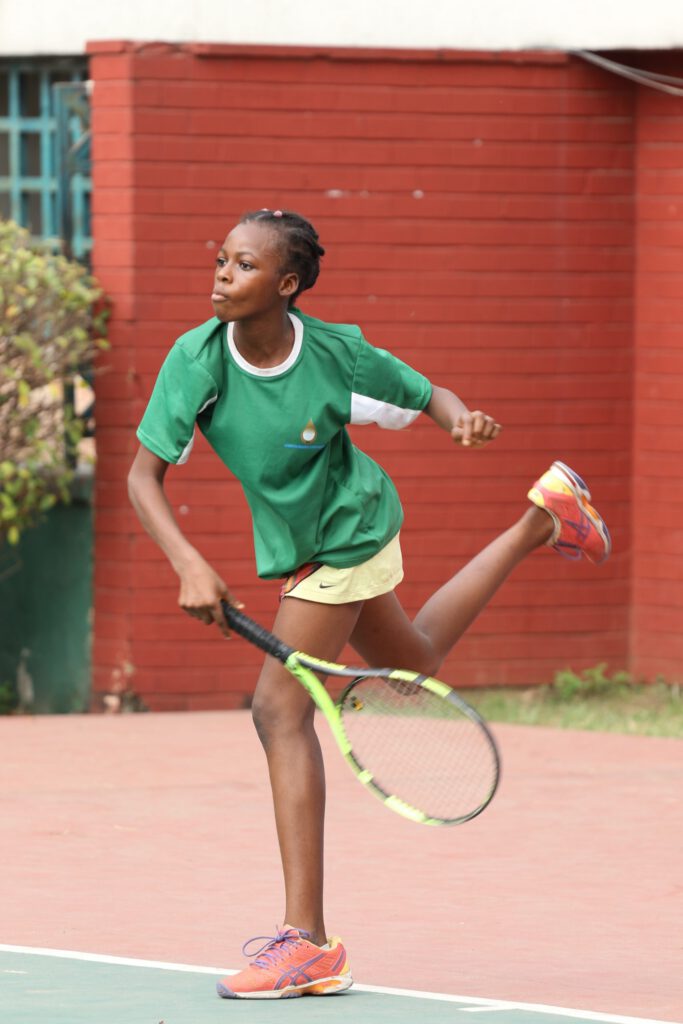 Khadijat is the third-highest ranked Nigerian on the African U-14 rankings but she has featured prominently in national tournaments and appears like one who would not mind rubbing her shoulders with the big 'boys' in Nigerian tennis.
Of all the kids her age range, she remains the only one who consistently plays senior national tournaments and always tries to show that she's no pushover and that is obvious in her national ranking. She ranks 14th in Nigeria.
READ ALSO: All Expenses Paid! TPPA Announces Plans For December UTR Nationals
Seun Ogunsakin
This talented southpaw player needs little or no introduction after rising to the echelon of tennis in Africa as well bagging the ITF Scholarship to school and play at the ITF High Performance Centre in Tunisia.
The Ekiti-born tennis sensation who is the current African number one U-14 junior player is undoubtedly one of Nigeria's prospects at this competition, seeing that he has never won any senior national competition.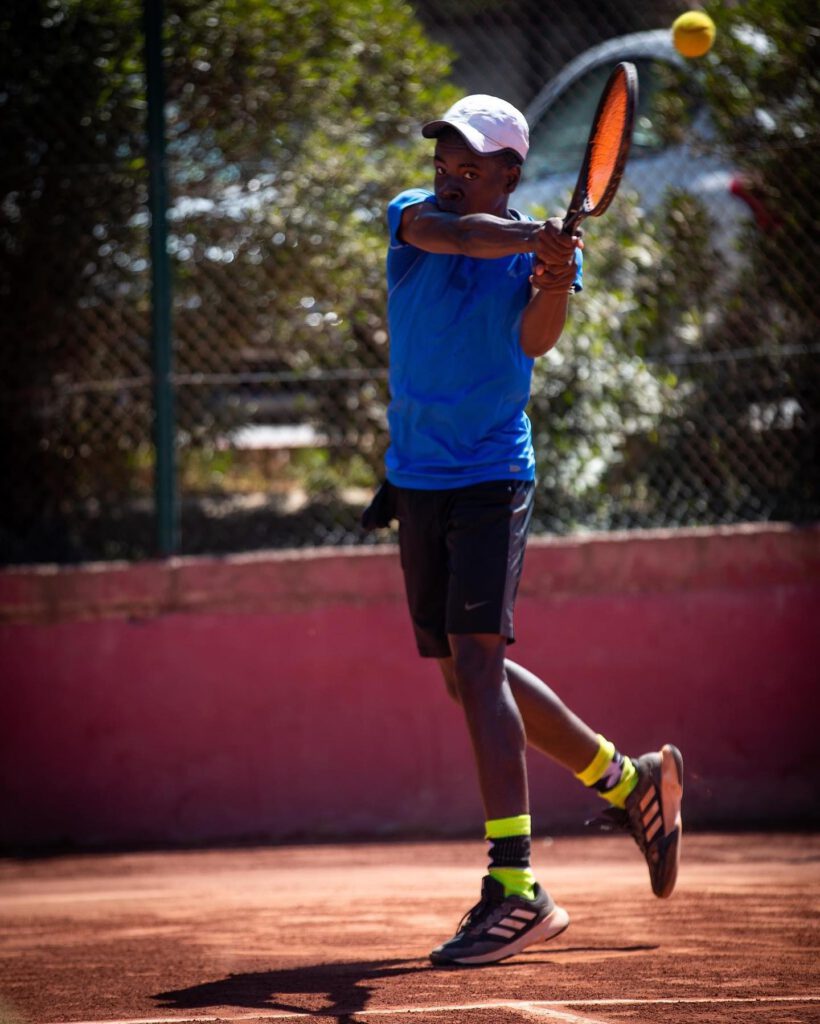 Billed to travel to the United States for the Orange Bowl competition in a matter of days, the Nigerian youngster will have a perfect preparatory tournament with the Dala Championship ahead of his trip to meet with the best juniors from other parts of the world.
Although he is just 14, Ogunsakin is already a darling of Nigerian tennis followers and enthusiasts in the country. His recent African Masters win is still fresh on the minds of Nigerians, and they'll be excited to see their talented teenager on the courts again.
Which of these players do you think will make it to the finals? Share with us in the comments.
Tagged:
Abubakar Yusuf
Dala Hard Court Tennis Championships
Daniel Adeleye
Destiny Okhinaye
Khadijat Mohammed
Seun Ogunsakin