TPPA Announces Regional Tennis Tournament Across Nigeria
Nigerian players across different regions can now participate in UTR tournaments irrespective of their location, Nigeria Tennis Live has learnt.
This piece of information was made available to journalists on Wednesday morning, during the media parley to announce the start of the TPPA UTR 2023 Tennis Tournament in Lagos.
Mr. Segun Aluko, president of the Tennis Players Parents Association (TPPA), informed that the association is growing gradually, and is now expanding, and this has resulted in them having to start playing regional competitions.
READ ALSO: Oiza Yakubu: Firing On All Cylinders At Jacksonville College
According to him: "In August, we couldn't do our tournaments because of the upsurge of tournaments across the country. But now, it's midterm, and we have much less activities, and the atmosphere is better for tournaments.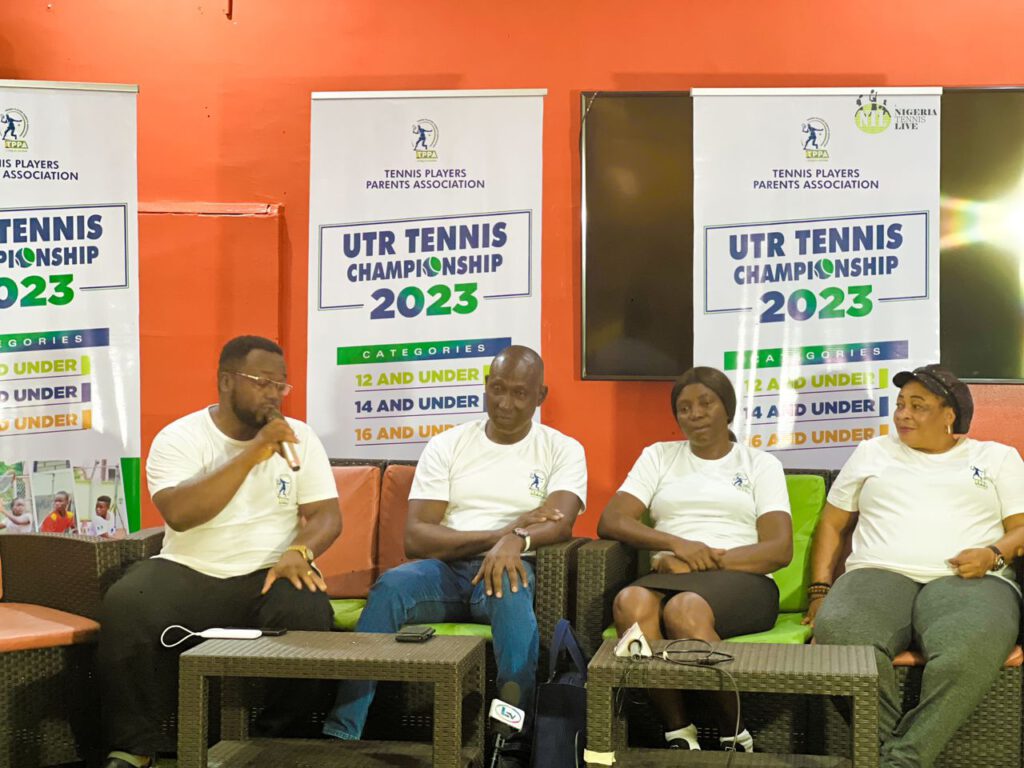 "This year, we have the support of three big brands. We've expanded our scope and reach. We are going Regional, and we are doing this tournament in six States, Lagos, Oyo, Niger, Abuja, Onitsha and Akwa-Ibom on standby.
"The idea of regionals is to give children opportunity to play tournaments and gain UTR points. We're giving them the opportunity to be able to be at par with their international counterparts regardless of their location."
READ ALSO: EXCLUSIVE: About Six Nigerian Youngsters Set For US College Switch
He explained also how the tennis players who recently gained scholarships to play College Tennis benefited from the UTR events being organized by the TPPA.
"About two of our players got College Tennis through the UTR points they got from playing our tournaments," he noted.
He also assured players that there would be a national contest in December on Clay Court.
"It will be our biggest junior tournament of the year," he added.
Mrs. Jumoke Yakubu, the TPPA Secretary, also spoke on the essence of the nationals, stating: "We intend to bring all the winners to Lagos to play the nationals and we may also give WC to talented players" while Mr. Jude Osaji, the Technical Director for the association, spoke about age cheat on Nigerian tournaments.
According him: "We have over 200 names already, but players still come with different names to tournaments.
READ ALSO: EXCLUSIVE: US Varsity Announces Opening For Full College Tennis Scholarship (View Criteria)
"We're doing a strict physical screening to curb age cheats. No database yet, but in time to come, there will be a database."
Mrs. Teluwo, the association's Treasurer, also noted that there are plans "to see if schools can be brought together to organize a tennis tournament with them. Schools coming together for tennis competitions will definitely be looked into."
Tagged:
Mr. Segun Aluko
Regional Tennis Tournament
Tennis Players Parents Association (TPPA)
UTR Tournament