CBN Open Records Biggest Upset As Sylvester Crashes To Musa, Marylove Wins Too
The Central Bank of Nigeria (CBN) Tennis Open recorded what could be described as the biggest upset of the tournament when number seed, Sylvester Emmanuel lost to youngster Musa Mohammed.
Sylvester, the tournament's defending champion fought against the young player before retiring in the final set of the match.
The match ended 6-7(4), 6-1, 4-2 in favour of Musa.
In the other quarterfinal match which took place on Thursday afternoon, Onyeka Oparaoji lived up to his pre tournament rating as he defeated Ikechukwu Iloputa in a two set thriller.
The player made it back to back semis qualification by winning the match 7-5, 6-1.
In the Women's Singles, there was another unbelievable upset recorded by Wild Card entrant, Marylove Edwards, as she qualified for her second ever CBN Seniors Semis.
She defeated former champion, Christie Agugbom in a difficult match which ended 6-4, 7-5 and having her need just one more win to land in the finals of the tournament.
Meanwhile, Oyinlomo Quadre and Serena Teluwo made it to the final of Doubles event in grand style, defeating top stars Sarah Adegoke and Aanu Aiyegbusi in a thrilling 6-4, 3-6, 10-3 game.
"We were on our toes throughout the game," Mrs. Teluwo said, explaining how tense the encounter was.
The fixtures are now delicately poised for Friday evening, as the tournament nears ita closing stages.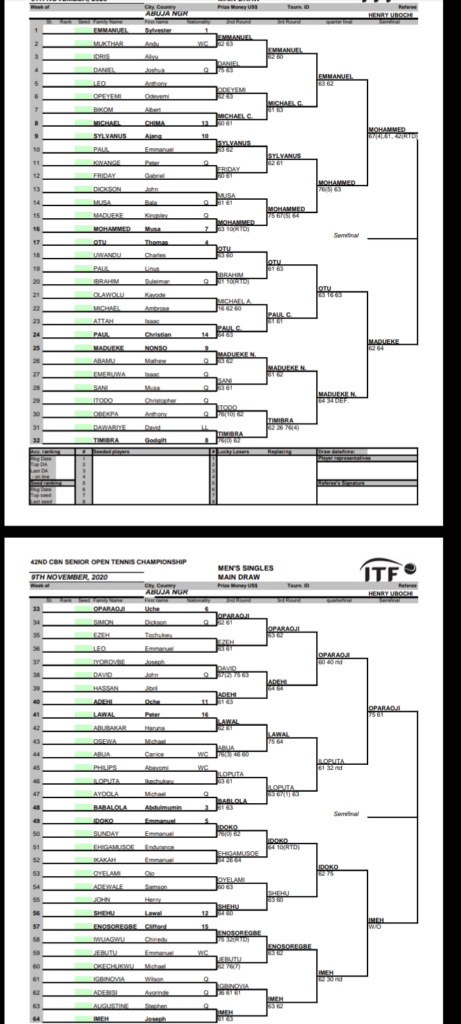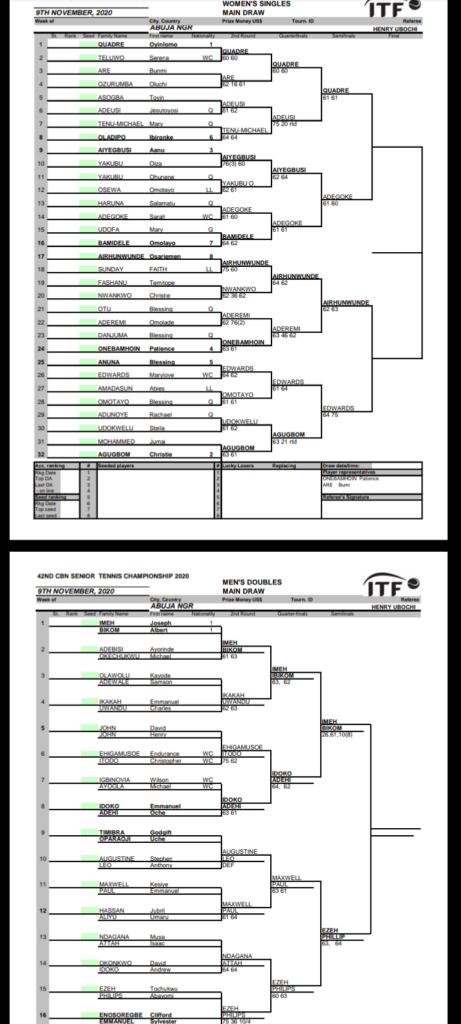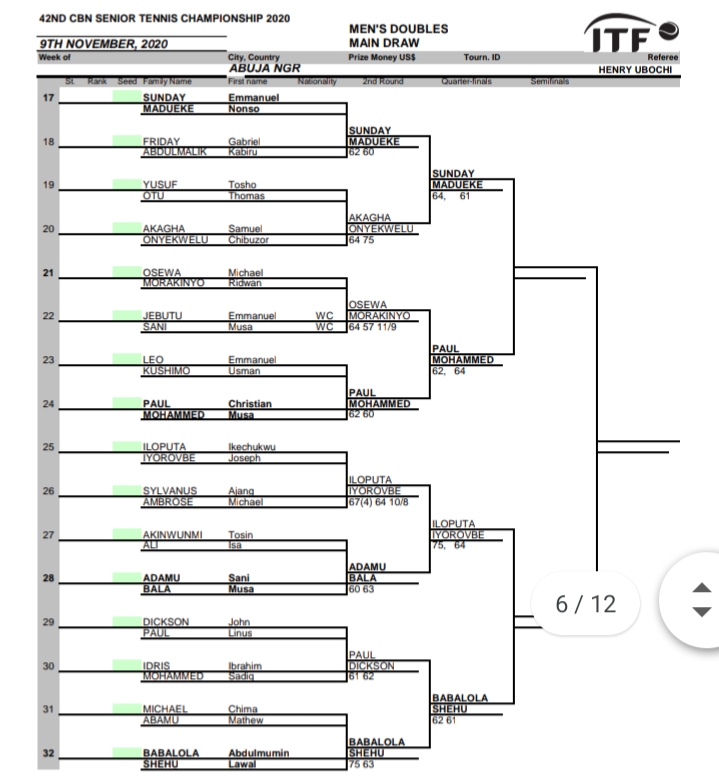 Tagged:
Christie Agugbom
Marylove Edwards
Musa Mohammed
Oyinlomo Quadre
Serena Teluwo
Sylvester Emmanuel