CBN OPEN: Is Abdulmumin Babalola Nigeria's Federer?
Call him Monaco, and he'll smile subtly. No doubts, Abdulmumin Babalola is an ageless tennis player who brings class to the game of tennis in Nigeria.
This gargantuan player has bounced back more times than any player on the Nigerian circuit, especially when critics write him off. Simply put, old soldier never dies!
In fact, the Ibadan-based Nigerian tennis legend has won the CBN Open tournament three times after being written off – Babalola is finished, pundits had said.
But like a Pheonix, he rose again to show how much influence he has on the game of tennis in Nigeria. Most players count it an achievement if they defeat him, he's that revered.
Even though his last title came in 2017, about three years ago, he's won a record-chasing six titles at the CBN Open – 2002, 2006, 2009, 2012, 2014, 2017.
If he manages a seventh title this year, then, he'd be equalling David Imonite's record at the CBN Open competition.
Babalola's consistency on the court is not limited to Nigeria, as he presently ranks as the Nigerian with most appearance at the Davis Cup, while only recently leading the team to Kenya as a playing captain.
Since 2002, the former Nigerian number one sensational left handed, double backhand superstar, has been the most consistent with the Davis Cup team before eventually emerging as the captain.
Ask most foreign players about Nigerian tennis players, and the first name they're likely to mention is Babalola.
The surprising thing about the national junior coach is his calmness on the court and ability to maintain a fitness level which is almost unrivaled.
And his calmness on the court is as chilling as his composure off it.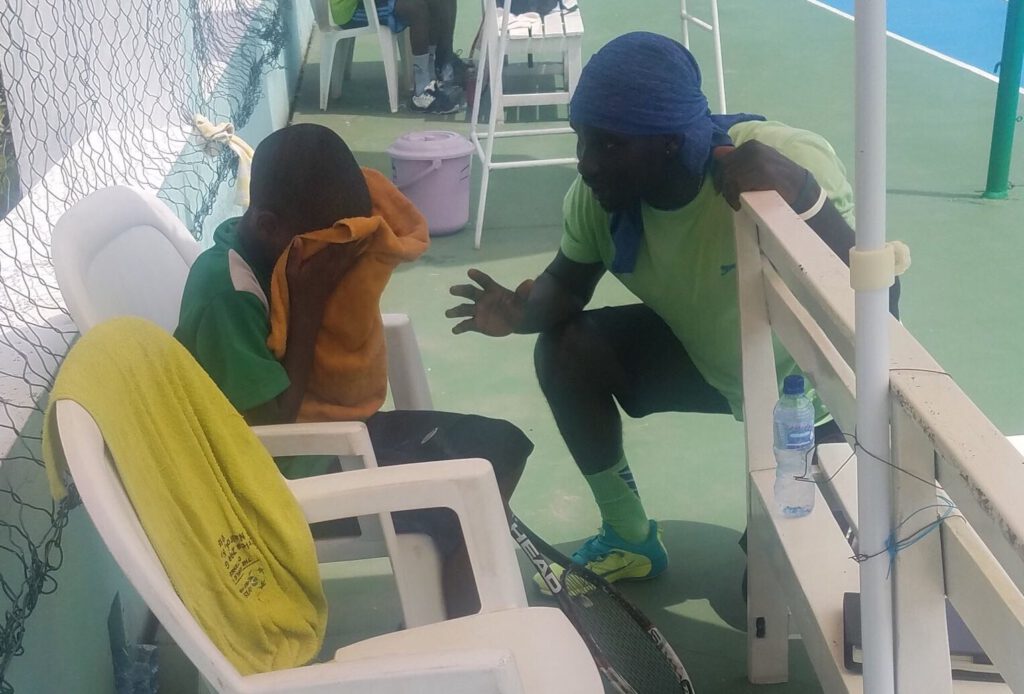 Without a doubt, like the old wine which gets better as it ages, Babalola seems to be aging gracefully.
And one would wonder, is it safe to refer to him as the Roger Federer of Nigeria?
Tagged:
Abdulmumin Babalola
Davis Cup
Nigeria Tennis
Roger Federer
Tennis Legend