CBN Open: Anxiety In Abuja As Players Await Main Draw Fixtures
The atmosphere in Abuja for the players who have successfully made it to the Main Draw of the CBN Open is rather tense.
And the reason is not far fetched. Nigeria Tennis Live gathered that matches for the preliminary stage of the competition has been concluded.
The draws for the Main Draw will be made public by nightfall, and the players who fought tooth and nail to ensure they got to the first round, will be hoping they don't get difficult ties.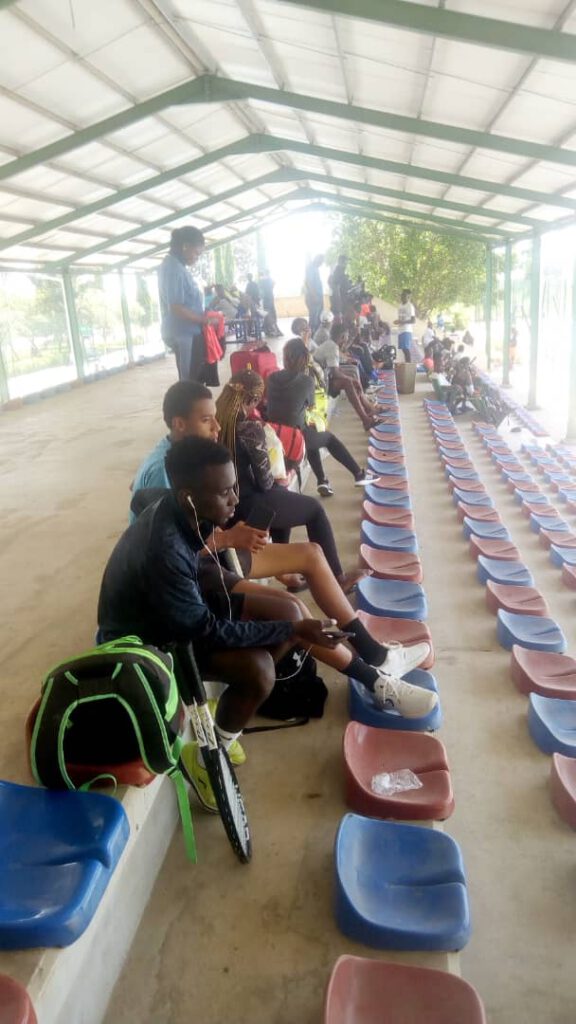 For most of the players, getting into the Main Draw is important, but staying till the end of the championship is 'importanter', since the goal is always to reach the peak of the tournament – to win.
While the qualifiers is seen as a place for players not solid enough to be called national team members, the people who pass through this phase are also threats in no small ways.
More frequently than not, they are not under pressure to defeat any top player, rather, they fight for survival. Therefore, when they create unprecedented upsets, the audience roars.
It is in this light that there is always a mild unrest and anxiety ahead of the draws for the First Round (which informs the order of play) of the national tournament.
But no matter how anyone sees it, the test of true ability will come around when the matches kick off already.
The top players will want to maintain status quo, the upcoming ones will be looking to upset their mentors, all of these while the audience wants to be thrilled.
By and large, the motivation will rely on whom the players will be coming up against. And whatever the case of, there is palpable anxiety in Abuja right now.
Tagged:
Abuja
CBN Open
Main Draw
National Stadium Abuja