After CBN Open, NTF President Gives Update On Other Tourneys
Engr. Ifedayo Akindoju, the President of the Nigeria Tennis Federation (NTF) has given an important update on other national tournaments expected to hold before the year ends.
Due to the pandemic and series of lockdown occasioned by the same, it had been almost impossible for the Federation to host any tournament.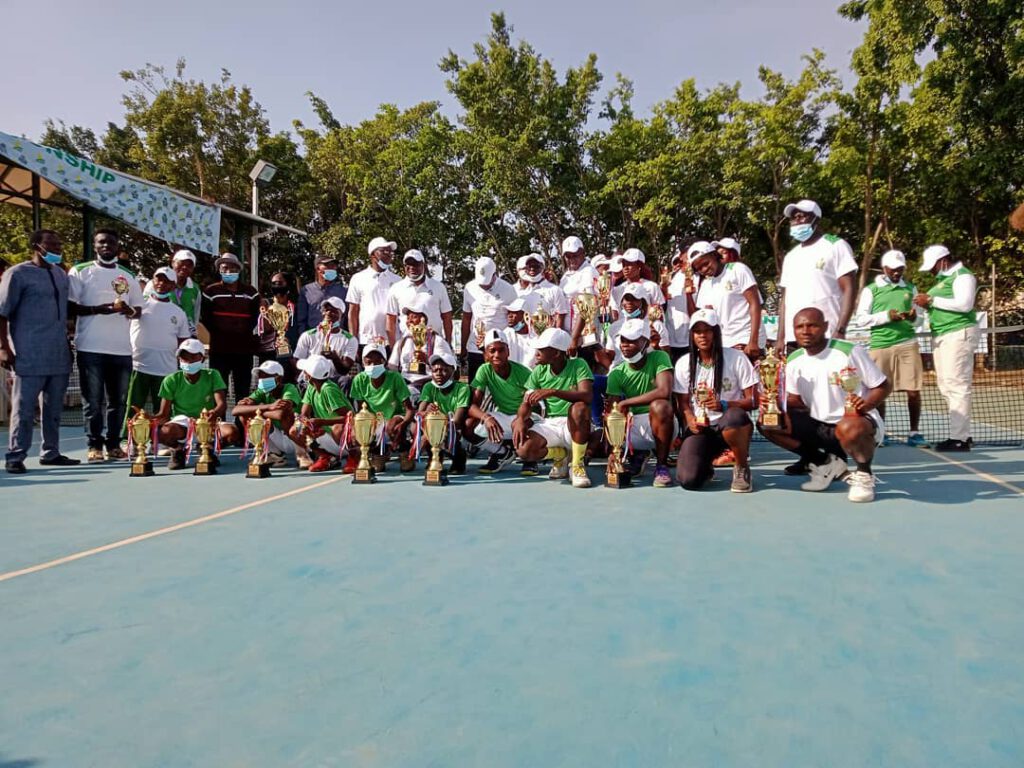 But after tennis, being a non-contact sport was reintroduced, the Central Bank of Nigeria (CBN) still rallied and were able to organize a 42nd consecutive national open championship without much hassle.
And after the tournament, players and tennis followers are expecting another round of tournaments before the year runs out.
Traditionally, after the CBN Open, players play Rainoil, VEMP and Dala Hard Court championships, but due to the pandemic and the constraints, it is not certain if this will happen this year.
The NTF President has now made clarifications on what the situation is and what is to be expected in the coming months.
In a chat with Nigeria Tennis Live, he said: "Dala and Rainoil tournaments have been canceled due to obvious reasons and a few glitches we've had, but we are hopefully going to have VEMP.
"Chances are that if everything goes according to plan, we may be having the VEMP Open tournaments in Abuja – maybe first week in December.
"We're looking at the junior tournament which will hold in Kaduna, and trying to see if we can hold the VEMP event afterwards."
With these updates, the other pro circuit events in Nigeria have been effectively canceled as there are no chances these can be held again.
As always, Nigeria Tennis Live will keep monitoring developments in the countdown to these tournaments and report to our teeming followers.
Tagged:
NTF President
Rainoil Tennis Championship
Vemp Open