Hemery: How Can An ATP Player Feature In National Sports Festival?
"Sorry, who is this guy?" "Delta state when to hire France 🇫🇷 base and born ATP player to come and compete for national sports festival in Nigeria 😂😂😂😂." "So shameful."
The above were comments under a post about France-based and French-born ATP player, Calvin Hemery winning a gold medal for Team Delta at the just concluded National Sports Festival in Edo State.
Hemery was (expectedly) outstanding all week, defeating his opponents with reckless abandon, without as much as dropping a set.
Ranked 493 on the ATP World Ratings as at 12 April, 2021, the former winner of the Lagos Open ITF Tennis Tour event (across two legs) returned with two gold medals for Team Delta, in the Men's Singles and Mixed Doubles events.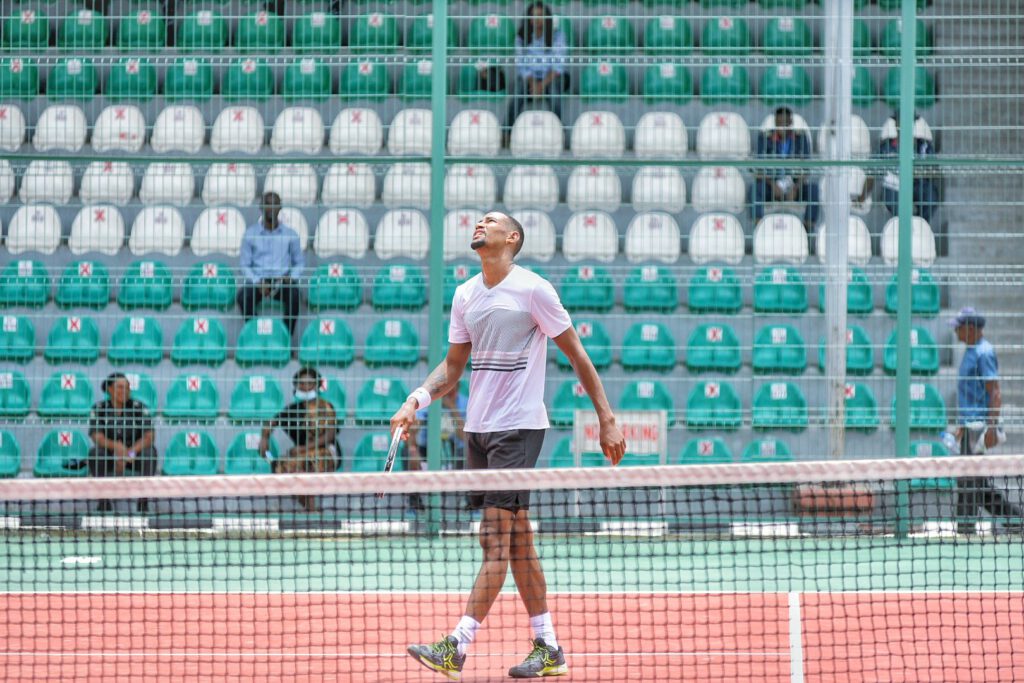 His performance was not surprising to tennis followers, but his participation was as stunning as unbelievable, especially since he is relatively unknown on the national scene.
Unknown to many, Hemery carries a Nigerian passport, with his father, Ehi Henshaw-Aigbekaen, a native of Edo State, always speaking glowingly about his son wanting to represent Nigeria.
Records obtained by Nigeria Tennis Live showed he started playing ITF events in Nigeria in 2016, where he lost in the finals of the (then) Governors Cup to Spain's EnriqueLopez-Perez in an enthralling finale. The game ended 5-7, 5-7.
The 26-year-old would later return the following year, but still lost the finals of the ITF TOUR first leg in Abuja to Pedja Krstin 2-6, 4-6, but recovered to win the second leg.
Hemery defeated Christopher Diaz-Figueroa in a final set encounter to win his first ever ITF TOUR event in Nigeria.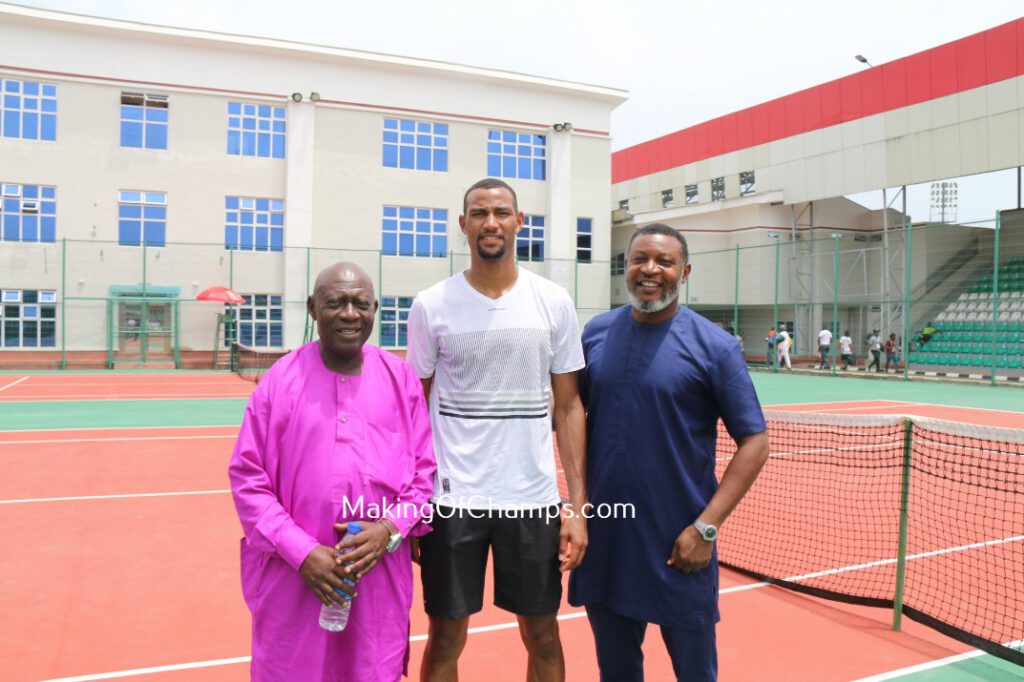 The Clay Court specialist who has been playing tennis for 20 years has since won numerous tournaments, and has played in qualifying series of Grand Slams.
But Nigerians were stunned when they got to know about his involvement in the Festival, seeing that his pedigree is much higher than that of any Nigerian player in the last 10 years.
"Why should a player in the ATP be allowed to play in our National Sports Festival?" a Nigerian tennis follower queried.
Another wrote on Facebook, a social networking site: "This is a big corruption. Nigeria is finish this guy is btter den Nigeria players and he is ATP players God nor go shame us."
A quick enquiry about his involvement at the Games showed that must have been allowed to participate in the competition as a result of his father's nationality.
"He has a Nigerian passport and his father is also a Nigerian.
"The decision of allegiance belongs to him, and since he has chosen to compete at the National Sports Festival, I'm not sure there should be an issue.
"What you should have asked is why he didn't compete for his own state," a Federation source who pleaded anonymity told Nigeria Tennis Live.
Even though this may not be known to the public, there are chances Hemery is being prepped to represent Nigeria at the Davis Cup, a development which may yet attract mixed reactions.
"Actually, there are chances he might be spearheading Nigeria at the Davis Cup event, so, it is just normal for him to get used to the players and possible teammates," the impeccable source further revealed.
While Nigerians may not be averse to the young man playing in the Davis Cup event, they are still perplexed about the Federation allowing him to participate in the Sports Festival, an event which is meant to help develop budding talents in the country.
Tagged:
ATP Player
Calvin Hemery
Edo State
Ehi Henshaw-Aigbekaen