Vision2020: Ekiti State Tennis Coach Vows To Win More Than 25 Trophies
Coach Akinwunmi Ogunshakin, the Ekiti State junior tennis coach, has revealed his plans to ensure that his team comes out tops in all their engagements for the new year.
Ogunshakin who has only recently returned from the AJC qualifying series with Nigeria's junior tennis team, told Nigeria Tennis Live in an exclusive interview, that he intends to surpass their achievements of year 2019.
"My plan for the year is to see more of my players playing for Nigeria in the Junior ITF in the different categories," he began.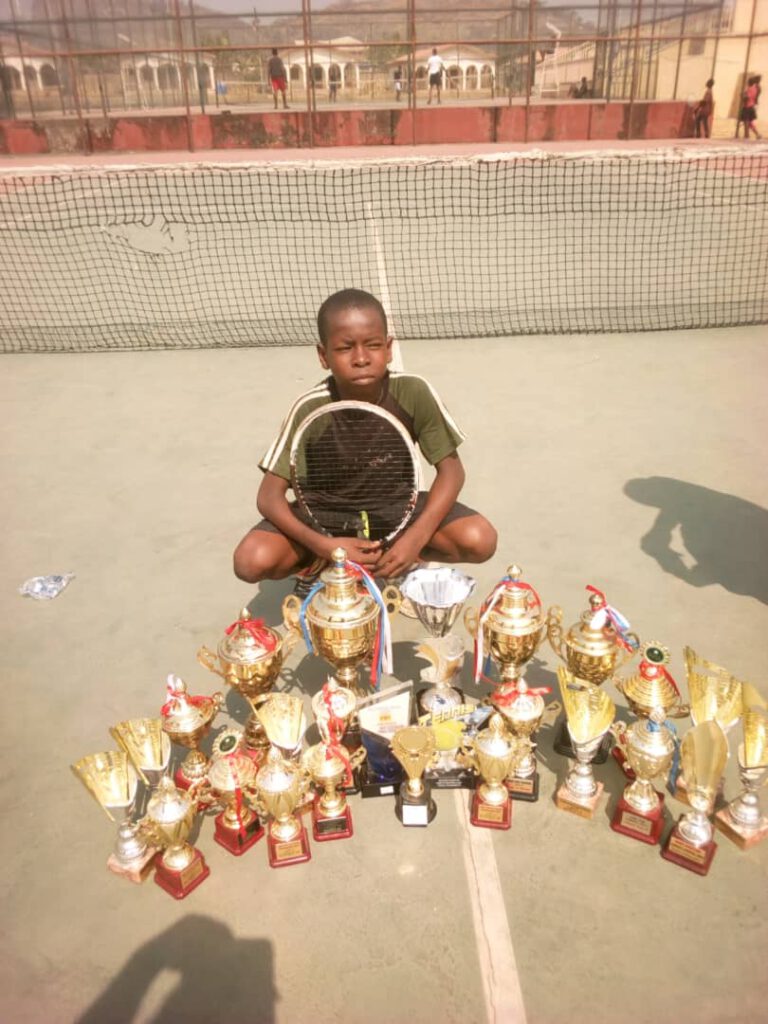 While speaking on the number of trophies he expects his wards to cop in 2020, the soft speaking coach said: "My plan also, is to see that we win more competitions this year.
"In 2018, we won 20, in 2019 we won 22, so in year 2020, we are hoping to have more than 25 of the trophies."
One of his players, Seun Ogunsakin, who's also his son, was one of the most decorated players of 2020 in the junior cadre of Nigerian tennis.
The youngster was at the center of many trophies that the Ekiti State players won in the outgone year, and the coach believes that it is not time for the boy to get even more exposure and do even better.
According to him: "My plans for Seun Ogunsakin is to see that he plays more of ITF competitions and other Junior international competitions.
"So I want to use this means to beg all well to do tennis lovers and the sons and daughters of Ekiti both within and outside the state, and outside Nigeria, to come and help him and others in the state because I have more of him coming up in the state."
Nigeria Tennis Live will keep up with the activities of the players in Ekiti State and report to our teeming audience about their development.
Tagged:
Akinwunmi Ogunshakin
Ekiti State players
Junior tennis Coach
Junior tennis players
Seun Ogunshakin
Tennis development in Nigeria