My Colleagues Have Resorted To Begging Because We Don't Have Any Wheelchair Tennis Tournament – Williams
Nigeria's number four ranked wheelchair tennis player, Williams Ukari, has lamented over the absence of national tournaments for players with special abilities, revealing that it has led some of them to begging at night.
Ukari who won bronze at the last National Sports Festival in Abuja, told Nigeria Tennis Live in an exclusive interview, that the federation thinks less about the physically challenged players, hence the dearth of tournaments for them.
The Benue-born player stated emphatically that many of his colleagues decided to be involved in the sport because they're not willing to beg, but that's exactly what they are doing since there aren't competitions to keep them busy, and fetch them some money.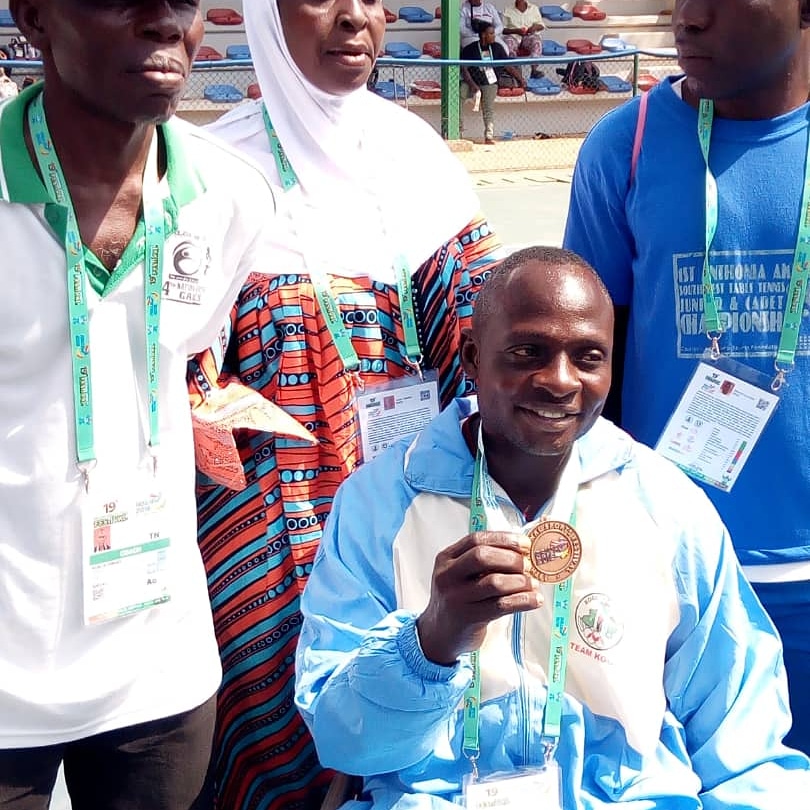 According to him: "If you come to O'jez at night, you'll see many of them begging since they don't have other means if livelihood.
"The main reason some of them started playing tennis is because they don't want to beg, but there are no tournaments to compete in.
"Even the one we have (the CBN Open) is a borrowed tournament and that's just one, while out able bodied friends always have a minimum of four to play ever my year."
The player further lamented the number of tennis talents who don't have a place to hone their skills following the absence of competitive actions all year round.
"Let me tell you, there are even many talented players who have been neglected because of the lack of tournaments.
"You know that we cannot develop them if there aren't competitions for them to compete in.
"Look at Ghana who started just after us, they already have about four competitions in the wheelchair tennis category, why can't we do that? And we have really good people in Nigeria who can help fix this," the prospective World Team Cup Team member added.
Nigeria Tennis Live will keep up with the wheelchair tennis players and their involvements in other competitions, or otherwise, and report to our teeming audience.
Tagged:
Dearth of tournaments
Nigeria Tennis Federation
Wheelchair Tennis
Williams Ukari