From Watching Lagos Open To Winning Tennis Tourney, N10m+ Scholarship
The major reasons tennis players participate in tournaments is to find a way to show what they have practiced, to show how well they have improved over a period of time and to probably win the event.
For many players, having a tournament to participate in is already luxury, regardless of the stage they leave the competition. It is already fulfilling to play competitively, but to win and get something else from the win is even more amazing. And that is the story of young Sunmisola Okajare.
The teenage former Girls Junior Secondary Grammar School, Obalende (GJGSO) student can be considered as one of those players whose talents were blessed by God without them knowing.
What started as a joke became a big deal, and even got bigger when she was awarded a scholarship to study at the Nigerian Turkish International College in Abuja.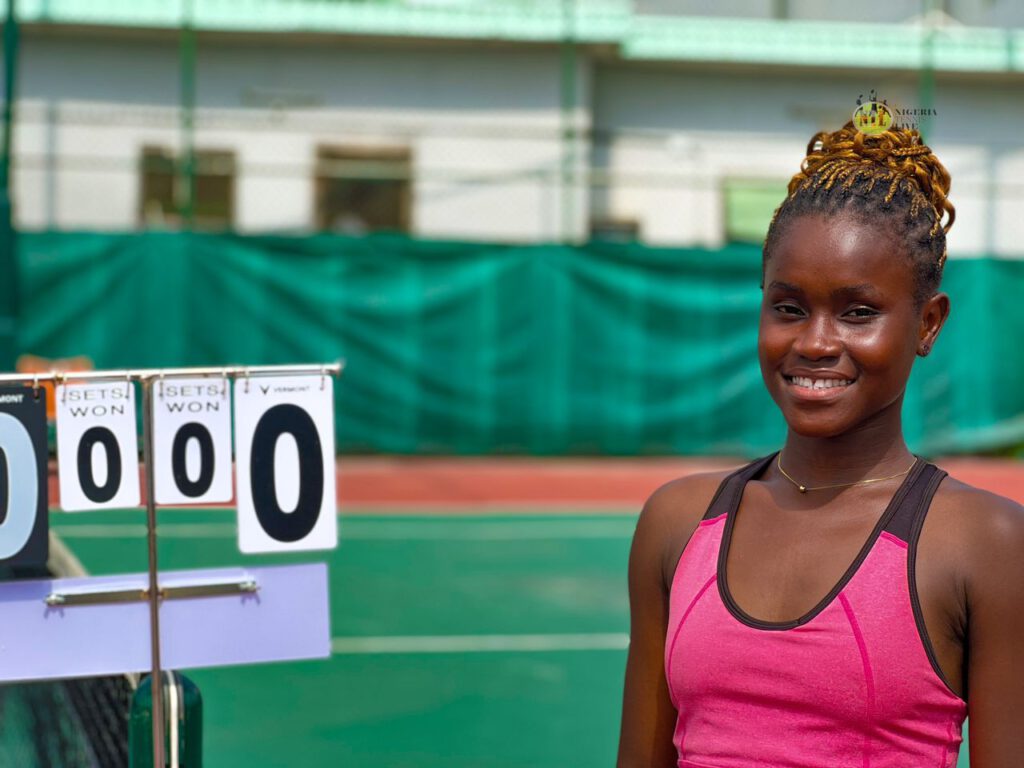 Not many people are familiar with how Sunmi, a 2021 National Youth Games participant for Team Lagos, got into tennis, but we will shed some light in this article.
During the Lagos Open event in 2018, her school, GJGSO, was invited to participate in the finals, to cheer up the players and also add glamour to the already glamorous event, and that was what caught her eyes.
READ ALSO: Top 10 Nigerian Junior Players In The World (Girls)
"When I got home, I told my dad that I wanted to play tennis after watching tennis matches at the Lagos Lawn Tennis Club and the next day, my sister brought me to Lagos Lawn and they introduced me to Sunny Dee," she said.
"I remember very well that I started training on the 10th of November, 2018, with Sunny Dee, and that's how I started playing tennis," the athletic Sunmisola told Nigeria Tennis Live.
Her interaction with tennis took her away from her passion and first love – dancing. But she noted that she had to dump dancing because she wanted to focus on one thing.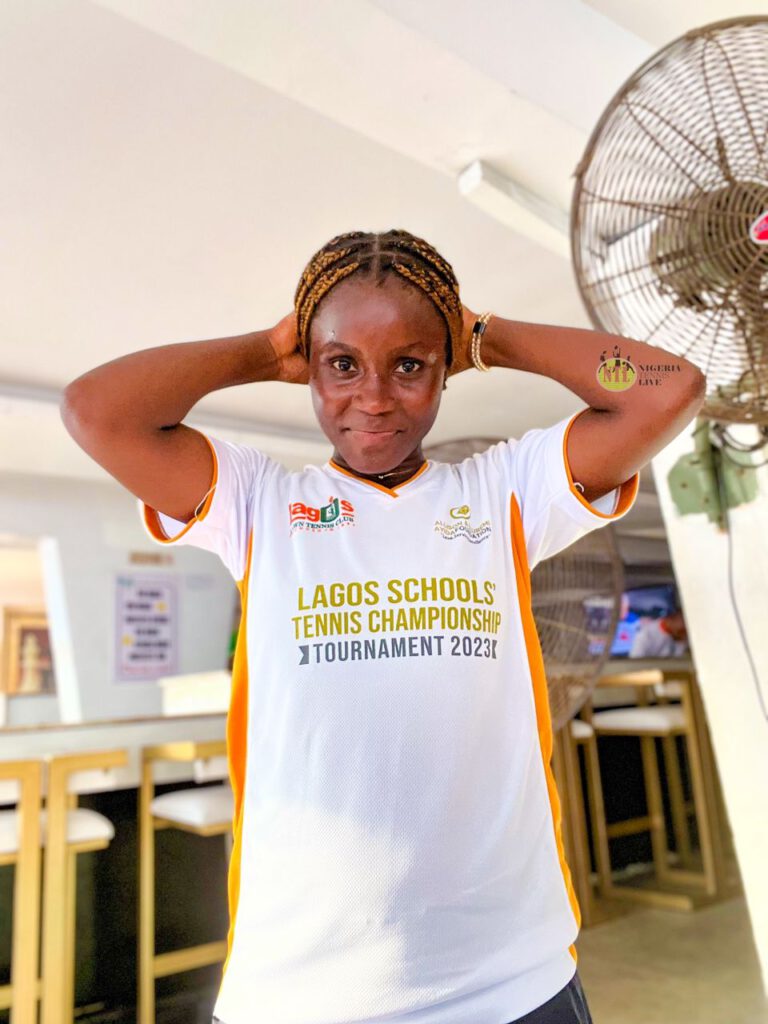 According to her: "I used to dance a lot and attend practice too, but I had to stop dancing because I needed to focus on one thing, and for me, it is tennis."
For those still doubting the importance of education and tennis, Sunmi bodied both by winning tournaments and graduating secondary school with exceptional grades.
But before we get ahead of ourselves, how exactly did she secure the scholarship that was worth over N10m (ten million naira)?
"So, I was just at home after winning the FAAN tournament in Lagos that year, and we received a call from the Lagos Tennis Association Chairman, Mr. Tokunbo, asking about a male player that I knew who could play tennis.
READ ALSO: Sarah Adegoke: Last Nigerian Female To Play Lagos Open Final
"Without knowing who else to mention, I just mentioned Michael Nekepkemi, and before I knew what was happening, we were both in the Turkish International School on scholarship. Just like that!
"It appeared like a dream because, even though I was not sure if it was the FAAN tournament that secured the tournament, it was immediately after winning it that we were contacted for the scholarship," the young lady explained during a chat with our correspondent.
And for those who may be wondering if she simply went to school to make up the numbers, this well-spoken player left secondary school with excellent grades.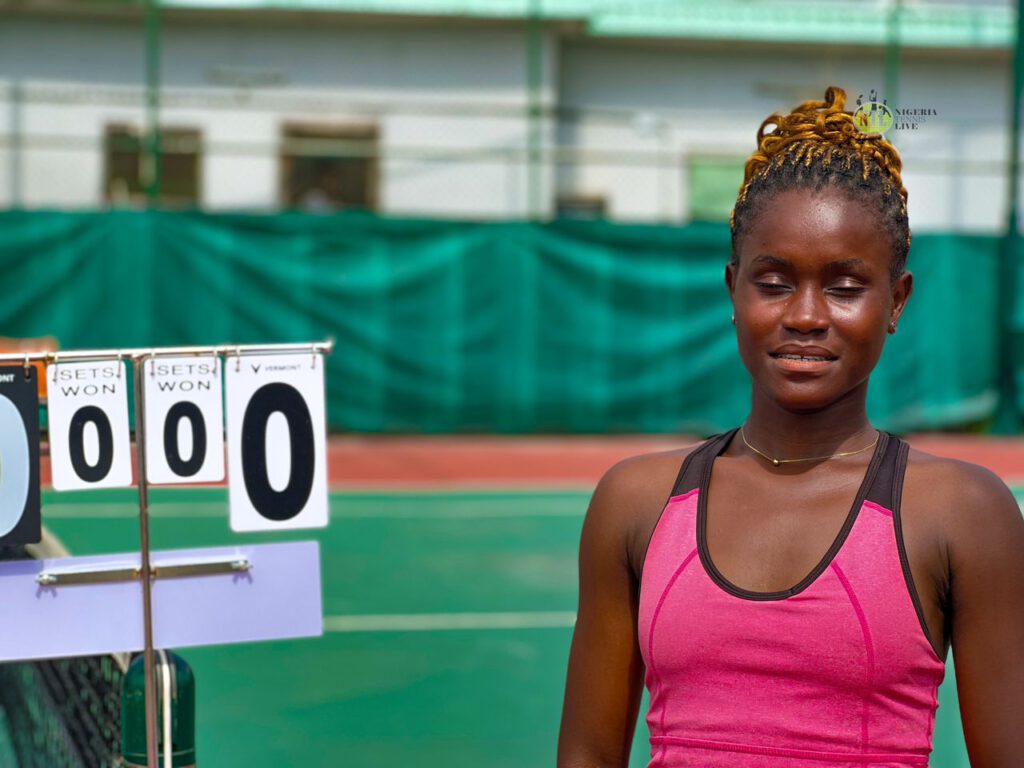 "I had three Credit Passes, four Distinctions and two Bs," was what she told our correspondent when asked about her result from the institution, as she now sets her sights on schooling at the University of Lagos (UNILAG).
"I want to study Mass Comm," she enthusiastically said when quizzed on her proposed course of study in UNILAG.
Although her schooling in Abuja did not really help improve her game as they could not practice as frequently as she would have wanted to, Sunmi is eternally grateful for the scholarship.
READ ALSO: 10 Talented Players Expected To Dominate Nigerian Tennis In 5 Years
However, she reiterates that she is now fully back to tennis and wants to grab every opportunity she finds around herself.
"I am fully back and I want to play tennis to the highest height I can get to. I am ready now, to give it my best and I believe I'll do well," she noted.
Even though things did not go well for her at the Lagos Schools' Tennis Championship sponsored by the Allison and Oluremi Ayida Foundation, Sunmisola appeared really upbeat about her dreams and she hopes to pursue it to the latter.
Tagged:
FAAN Tennis Club Junior Tennis Tournament
Lagos Lawn Tennis Club
Lagos Open
Michael Nekepkemi
Nigerian Turkish International College
Sunmisola Okajare