Four National Records Quadre Set After Winning The Nigerian Slam
Nigerian tennis observers are grinning from mouth to mouth following the recent mind blowing performances of junior tennis sensation, Oyinlomo Quadre.
Her ruthless display on court has led to her winning four consecutive national tournaments in a year where she's been through a lot in her tennis development.
The 16-year-old talent began her roller coaster ride after winning her first ever Grade 3 Junior ITF title in Morocco, and she took this deadly form to the national scene, where she boldly outclassed every opponent that came her way.
After her record setting tournament win, Nigeria Tennis Live has gathered about four records the youngster set with the feat.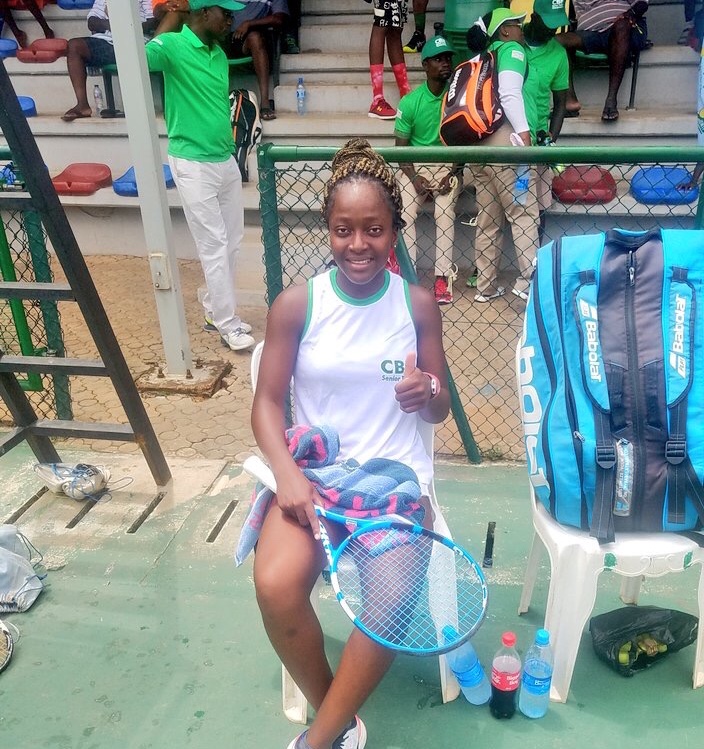 First Nigerian Player Ever To Win The Nigerian Slam
This has to be the first time ever that a Nigerian will win four national competitions on a bounce.
The youngster who did it in style also won all the national competitions on display, dismissing former Nigerian number one players in the process.
Apart from the fact that she suddenly became feared by almost all her opponents, she was clinical with her finishes.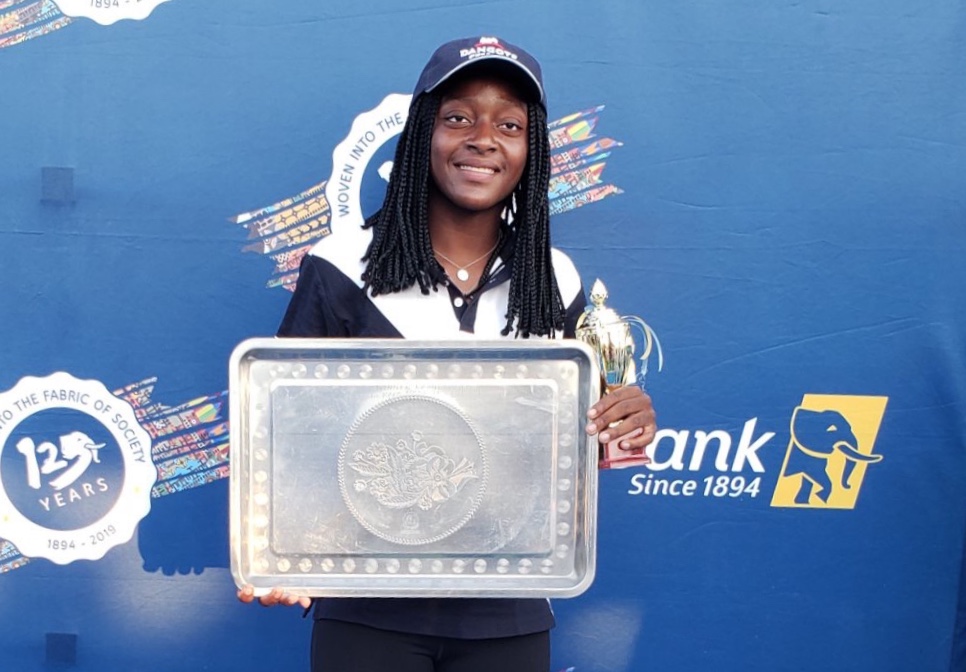 First Ever Nigerian Teenager To Win Four Titles At A Stretch
Apart from being the first Nigerian to win four national titles consecutively, Quadre also holds this record as a teenager.
At 16, the African number four most ranked female junior tennis player is older than any player at the age they may have won two, three competitions on a bounce.
Her progress on the national stage took the entire nation by surprise, but many observers have claimed that she has worked really hard to earn it.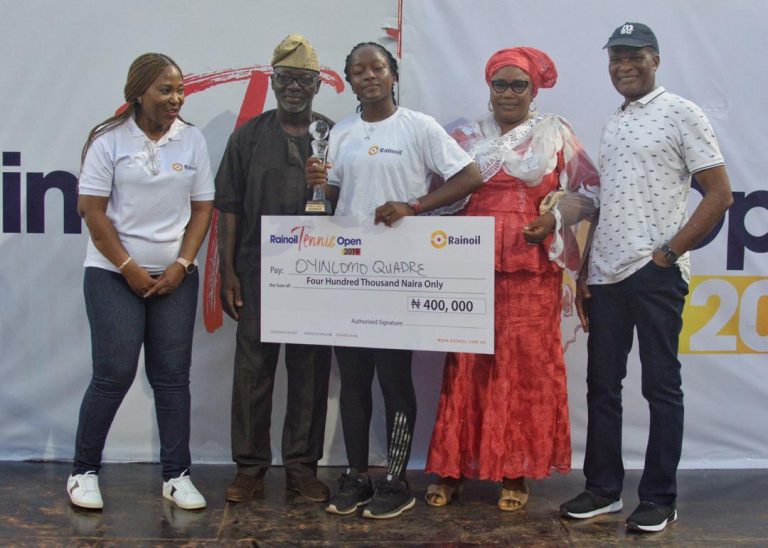 A tennis spectator also once said: "the closest we've come to seeing something like this was when Sarah Adegoke was coming up."
First Ever Nigerian To Reach Four Finals And Win In All Four At First Attempt
Quadre got into her first ever finals in the four competitions and she won at the first time of calling.
Even though many Nigerians have gone on to win in their inaugural finals, the Nigerian number one player did it four of four times that she got into the final.
This new record will take another level of ingenuity to break, especially in the female cadre.
Bookmakers are tipping Marylove Edwards as the next Nigerian to rule Nigerian female tennis the same way Quadre is showing ruthlessness.
First Nigerian To Win Four National Titles Without Dropping A Set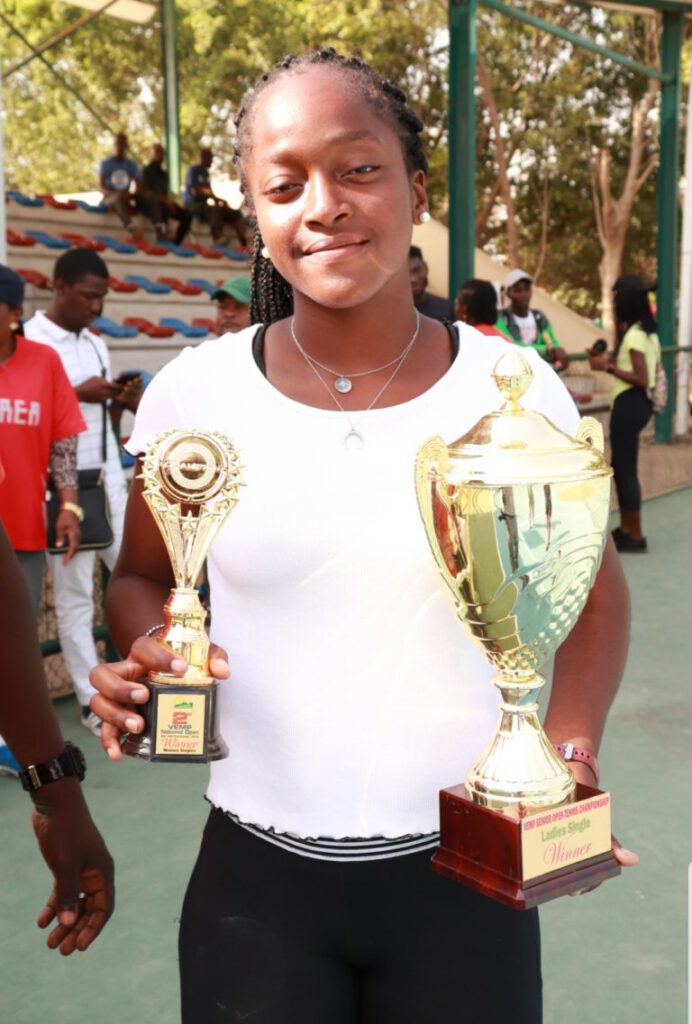 For someone who's not played on the Nigerian local circuit for consecutive years, one would have expected Quadre to struggle, but she didn't.
She was quite brutal in all her matches, crushing her opponents in two straight sets, while some retired in a couple of matches.
Most of the other epic runs to the finals by great Nigerian tennis legends have not been without struggles in between, but with Quadre, it was not so.
The youngster was convincing with all her wins, including the finals where she easily won in one-sided affairs against some of the biggest names in Nigerian tennis.
Some tennis observers believe the youngster is not alien to setting such unprecedented records, as she did almost the same about three years ago.
Quadre was playing in her first ever finals at the Junior ITF Circuit and she won the three finals at a stretch, a record which she holds till date, having also played in the 18&U category as a 13-year-old youngster.
With the record breaking and record setting season the youngster has had, would it be safe to call her a tennis legend at 16?
Tagged:
CBN Open
Dala Hard Court Kano
Nigerian Slam
Oyinlomo Quadre
Rainoil Tennis Championship
Vemp Open