CBN Open: Serena Teluwo Wins First Senior National Title
Nigeria's budding teenage sensation, Serena Teluwo, has won her first ever senior national title in Abuja, Nigeria Tennis Live can report.
The 14-year-old who was heartbroken after losing her first round match at the Central Bank of Nigeria (CBN) Tennis Open Championship, picked up herself to land her first senior national silverware.
Teluwo partnered with current national number one female tennis player, Oyinlomo Quadre, to win the Women's Doubles title in Abuja.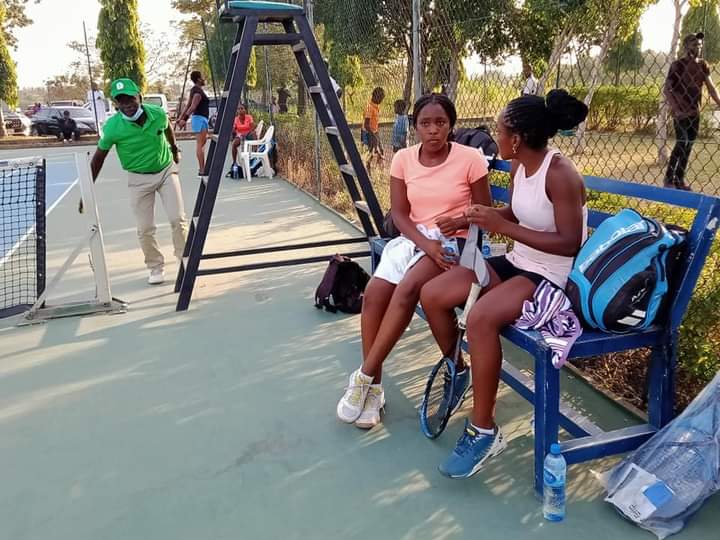 They partnered to defeat the pair of Jesutomilayo Adeusi and Omolayo Bamidele in two straight sets of 6-2, 6-4 to the jubilation of their fans, coaches and parents.
The pair, seeded one for the doubles event, fought all the way to the finals, and nearly lost their semis match against a formidable opponent, but were outstanding all evening, to clinch the title.
Serena's mum, Mrs. Teluwo, was full of excitement as she broke the news to our correspondent after the thrilling victory.
"We did it. They won. Thank you. No stress at all," the elated mother posited on Friday evening.
Thus, Quadre has won the Doubles title at the CBN Open for the second consecutive year.
She will now have to defeat Marylove Edwards in the Singles final for a chance to also win back to back Singles titles at the CBN Open competition.
The Nigerian number one female tennis player is generally tipped to defend her title against another good player, but tennis enthusiasts can only wait for the outcome of the match to know if their projections work or not.
Nigeria Tennis Live will keep our followers up to date with all the updates from the competition in Abuja.
Tagged:
CBN Open
Marylove Edwards
Mrs. Teluwo
Oyinlomo Quadre
Serena Teluwo