Quadre, Edwards, Imeh Land In CBN Open Finals
Oyinlomo Quadre has landed in her second consecutive Central Bank of Nigeria (CBN) Open final match after overcoming a major scare in her semifinal match against Sarah Adegoke.
The tournament's favorite and number one seed was second best in the first set, losing to the former champion who was more imposing in the first set.
It was so bad for the defending champion that Adegoke was leading 5-2 in the first set and a point away from winning the set. But Quadre dug deep to take the first set 7-5.
Her resilience continued in the second set as she found more composure to defeat her vastly experienced opponent 6-2 to set up a final clash with Marylove Edwards.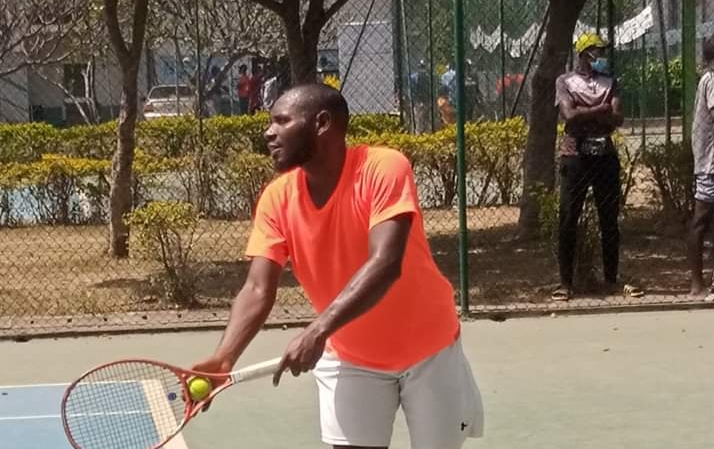 Edwards, Nigeria Tennis Live gathered, was leading 3-0 against Osariemen Airhunwunde before latter retired the game from suggested pains.
In the male category, Joseph Imeh had to work his socks off to defeat Uche Oparaoji in a final set thriller.
Imeh, projected to win this year's tournament, won 4-6, 7-6, 6-2 against the 2019 semi finalist.
He will not take on Nomso Madueke, who dismissed enterprising youngster, Musa Mohammed.
Tennis enthusiasts had tipped the Abuja-based teenager to keep springing surprises in the competition, but Madueke, a top player, defeated him in two straight sets of 6-2, 6-3.
Nigeria Tennis Live will keep monitoring the activities Abuja and report to our teeming audience.
Tagged:
CBN Open
Joseph Imeh
Madueke Nomso
Marylove Edwards
Musa Mohammed
Osariemen Airhunwunde
Oyinlomo Quadre
Sarah Adegoke
Uche Oparaoji