CBN Open: Check Out Top 10 Nigerian Tennis Players
The top ten Nigerian tennis players are the moment will be expectedly given a run for their money as the Central Bank of Nigeria (CBN) Open holds in a week's time.
Since the last competition of the last tennis season, there hasn't been any tournament to engage the senior national players.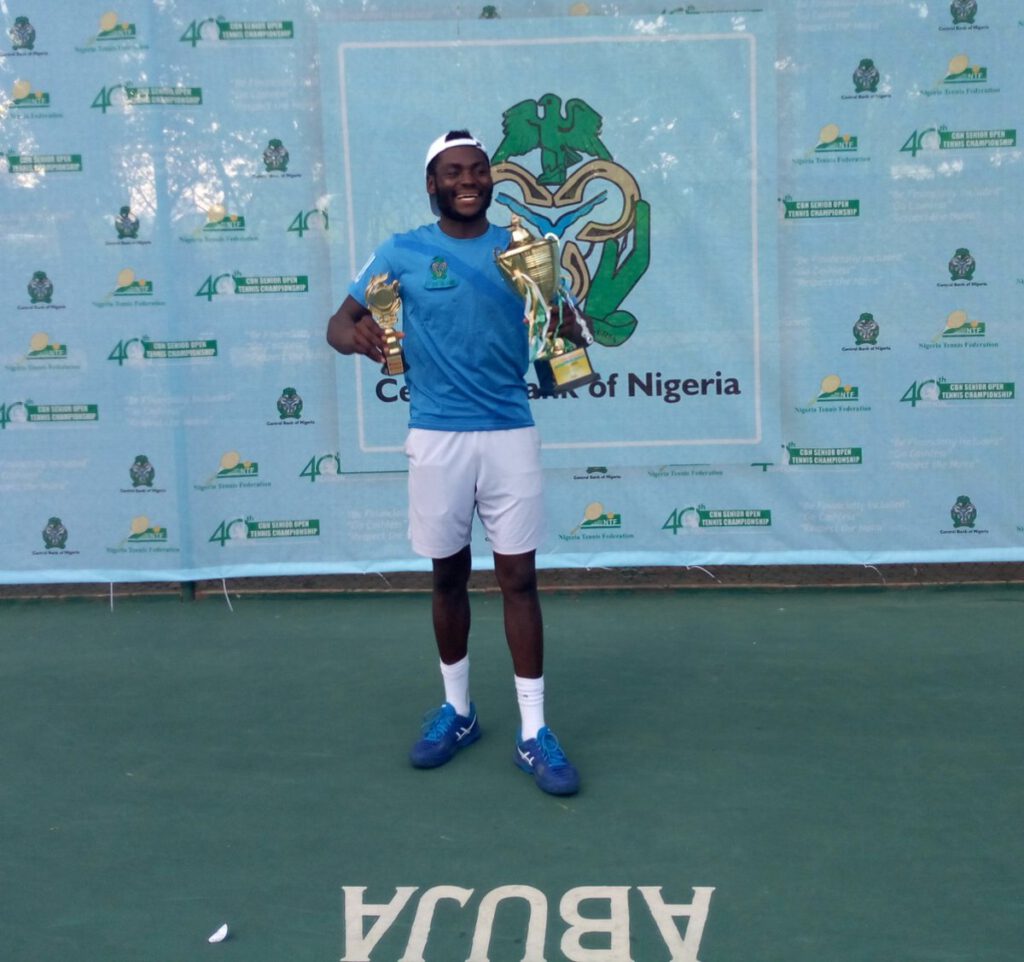 The Covid-19 pandemic ensured that most international and local events were effectively canceled or rescheduled.
But since the return of tennis action, being one of the few non-contact sports, the Nigerian players have been unable to participate in any tournament, especially since the pandemic affected thr economy too.
The junior players having effectively returned with their own version of the CBN Open, are the only set of players to have tasted tennis action since normalcy returned.
With barely a week to the official commencement of the CBN Senior Open, it is important to remind ourselves about whom the top Nigerian players are.
These players will make up the top seeds in the forthcoming event and will be the main 'opposition' when hostilities kick off on Friday, 4 November, 2020.
Below are the top ten Nigerian tennis players and their points:
The top ten male tennis players in Nigeria list is led by the power playing Sylvester Emmanuel, who's following his brother's footsteps in becoming a Nigerian tennis legend.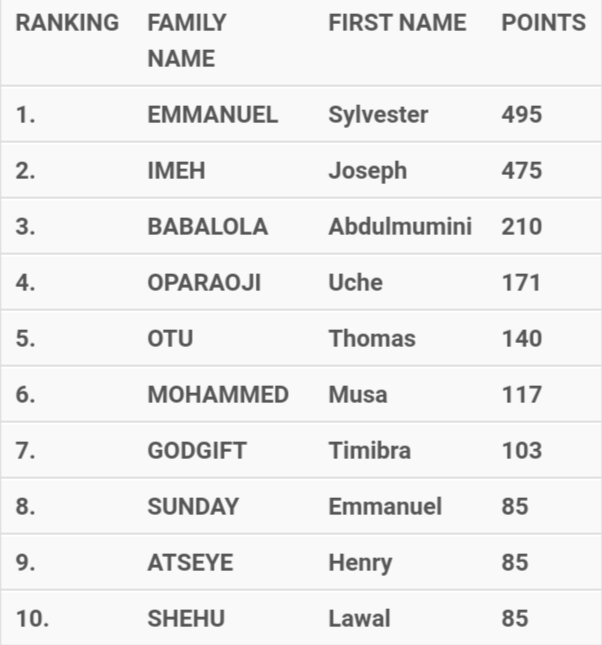 For the women, Oyinlomo Quadre seems to be leading the pack quite comfortable and stands a whole 200 points away from the number two player on the ranking.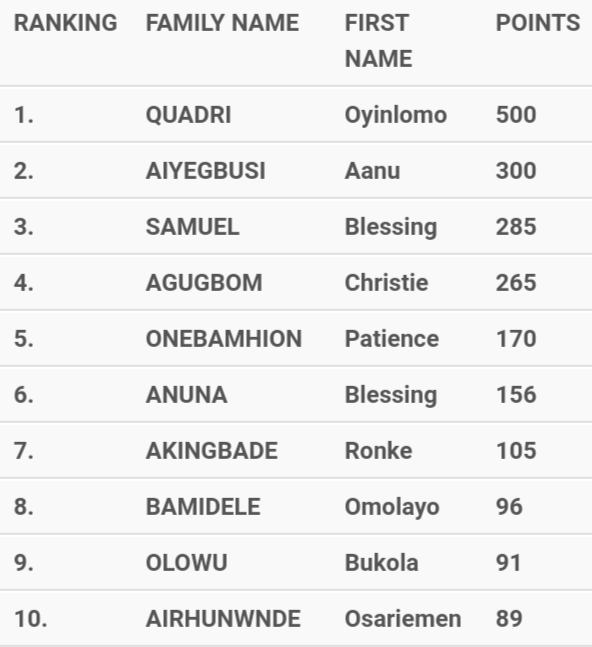 For the full list, you can click on this link.
Tagged:
Central Bank of Nigeria Open
Oyinlomo Quadre
Senior CBN Open
Sylvester Emmanuel
Top ten Nigerian tennis players