Will Nigerian Players Suffer Any 'Loss' With Absence Of ITF Futures?
For the second time since it became an ITF Futures event, the annual Lagos Open Tennis Championship will not be holding in 2020 for obvious reasons. The Coronavirus pandemic hit the world.
Aside the two weeks of competition for ranking points and trophies in Lagos, Nigeria will also not host the Tombim, DAYAK and GSL Opens, a three-week stretch of ITF Futures in Abuja, Nigeria's Federal Capital.
Following the announcement of lockdown in countries all over the world, and the cancelation of flights from place to place, it became almost impossible to have events of that magnitude in the country.
But shortly after things eased up, many tournament organizers quickly worked out modalities and to see how tournaments can hold.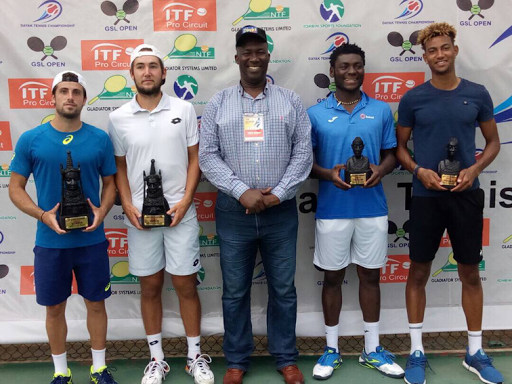 Unlike Nigeria, many other countries have been able to quickly fix up and organize their ITF events following strict Covid-19 rules as stipulated by the world tennis governing body.
For instance, since the pandemic broke out, the US and French Opens have been won and lost. But Nigeria has been slow to get out of her bloc in organizing her most prestigious events.
While many (foreign) players who are regulars at these events would have felt hard done by with the turn of things, the same cannot be said about Nigerian players, most of whom are displeased over their inability to win the competition.
For the first time in a while, the players will not read headlines like "Nigerian Players Crash Out Of Lagos Open", "India's Jeevan Wins Tombim Open In Abuja", "American Teenager Knocks Out Nigerian No 1", among others.
Most Nigerian players who spoke with Nigeria Tennis Live were of the opinion that the money spent in organizing one Futures event (which Nigerians don't get to win) is enough to fund three national competitions (which accommodates only Nigerian players).
They insisted that the Nigeria Tennis Federation (NTF) and the sponsors of the tournaments do not 'consider them' by organizing the Futures in the country, especially since it is always won by their more experienced counterparts.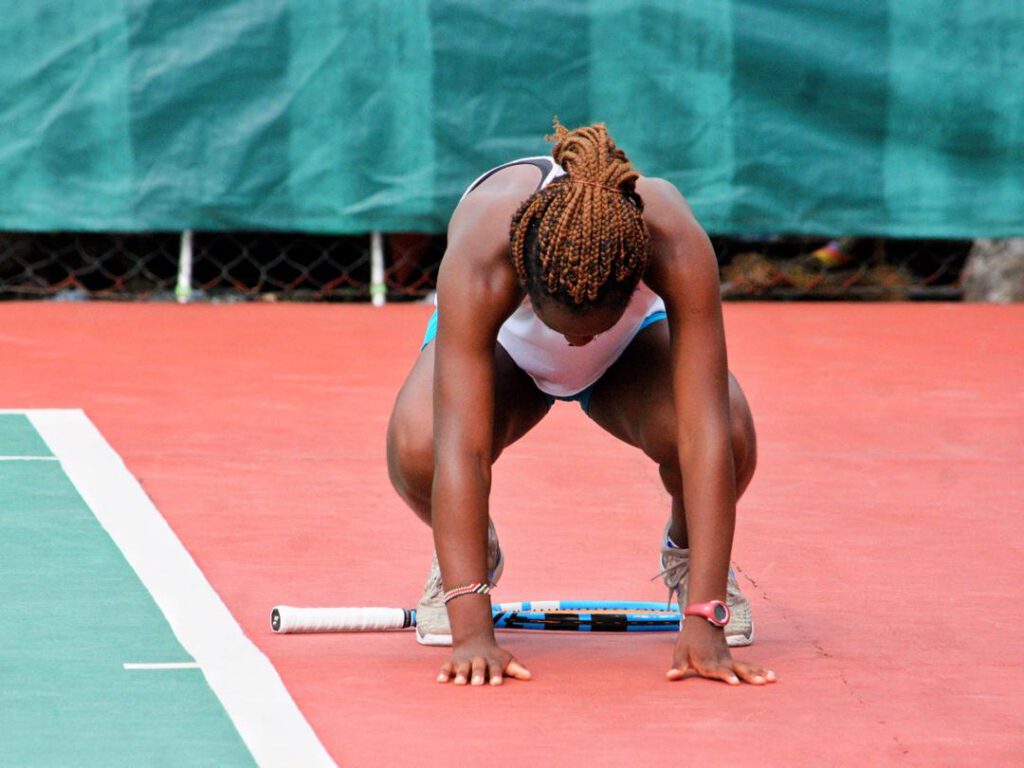 Edmund Ajoge, sponsor of the annual Tombim Open, had once noted that no professional tennis player would prefer a national tournament to a Pro Circuit.
He argued that it is the best avenue to test one's ability against the best players around, and guage their level of growth and progress.
For instance, in 2019 , Oyinlomo Quadre (then 16) made it to the quarterfinals of the Lagos Open Championship and was almost in the semis of the tournament but for hard luck.
Most players who played against her said she was different from every other player in the country, especially because of how exceptional she was.
Also, after nearly causing an upset against one of the top seeds in 2014, former Nigerian number one player, Clifford Enosoregbe was tipped to become a top 500 player in the world. Whatever happened to that dream is a discourse for another day.
In spite of these realities and possibilities being spelt out to the players, they are largely unperturbed and would rather see a return of the Dala Hard Court, CBN, VEMP & Rainoil Opens.
All of these makes it imperative to ask if these players really miss these ITF Futures events which did not tske place this year.
Or will they suffer any 'loss' of any sort by not participating in the competition which could have boosted their ITF/ATP/WTA rankings?
Tagged:
Dayak Open
Edmund Ajoge
Enosoregbe Clifford
GSL Open
ITF Pro Circuit
Lagos Open
Oyinlomo Quadre
Tombim Abuja Open