Accra J100: Ekpenyong, Adeleye, Jimoh Battle Opponents For Q/final Slot
Three of the Nigerian players at the ongoing J100 event in Accra, Ghana, are battling for spots in the quarterfinals oof the competition today.
David Ekpenyong, Daniel Adeleye and Joseph Jimoh scaled the first round hurdles against their opponents to land in the second round of the competition.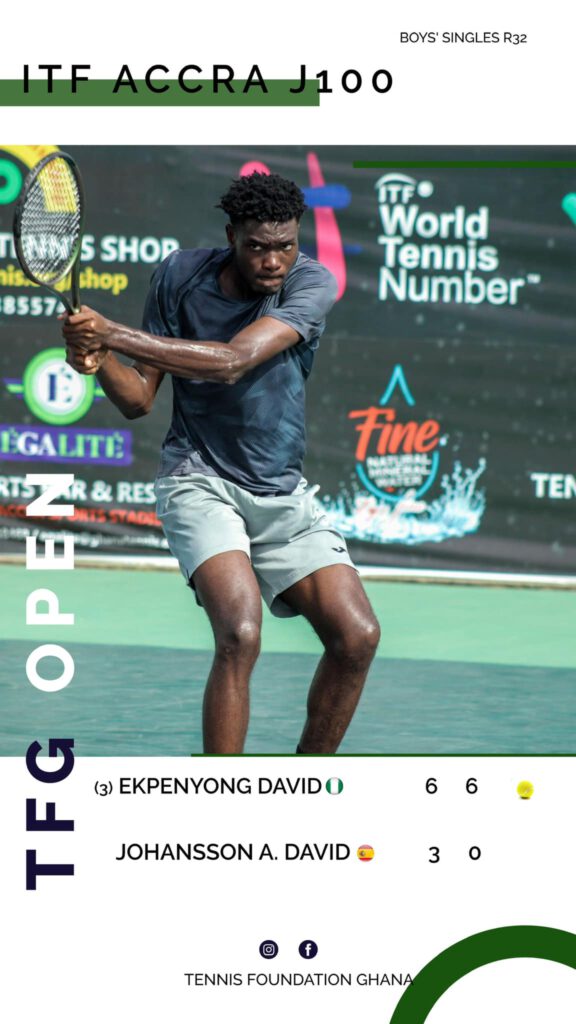 Ekpenyong, winner of last week's J60 event, got the better of Wild Card entrant, David Johansson from Spain.
READ ALSO: BANGER! Organizers Of Ghana J100 Event Planning To Come To Nigeria
The Nigerian number three seed won against his opponent in two clear sets, ending the match with a 6-3, 6-0 conquest. He is set to battle Mateya Stanisavljevic, the Serbian counterpart of Nikola Jovic he beat to win the J60 competition, for a spot in the quarterfinal.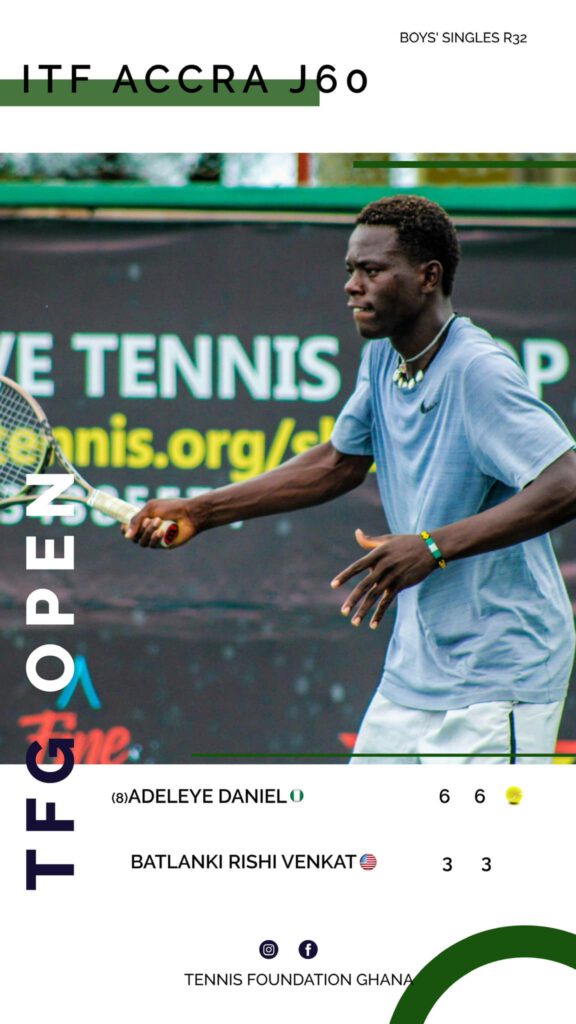 On his part, Adeleye, the tournament's number eight seed, saw off USA's Venkat Batlanki, defeating him 6-3, 6-3 to set up a second round clash against Maxime Dalard from Sweden.
The third Nigerian who made it to the second round, Jimoh, will have his hands full when he comes up against Debasis Sahoo from India, the number four seed, in the second round after initially outplaying France's Heremana Courte in a final set clash. which ended 4-6, 6-2, 6-4.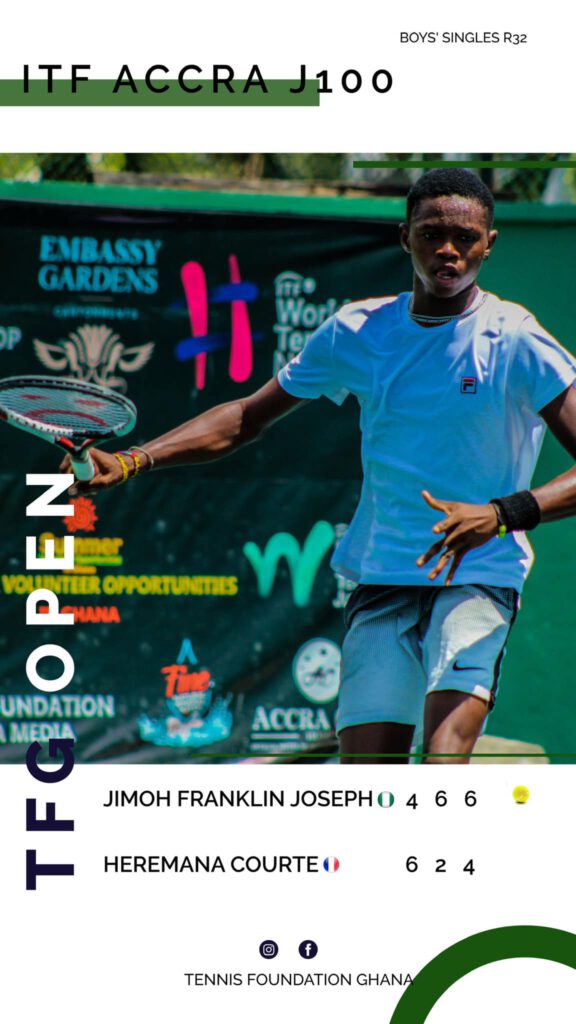 Etoro Bassey, Nigeria's only female entrant in the competition, was not so lucky when she came up against Ghana's number seven seed, Sisu-Makena Tomegah. She was outplayed in a game that ended 2-6, 2-6.
Nigerians will be hopeful that the boys remaining in the competition will go as far as possible, and hopefully win the J100 competition which will the first by a Nigerian player in a while.
Tagged:
Daniel Adeleye
David Ekpenyong
Ghana
Joseph Jimoh