Sylvester, Oyinlomo Kick Off CBN Open Title Defense In Style
Sylvester Emmanuel and Oyinlomo Quadre had zero worries starting their Central Bank of Nigeria (CBN Open) titles defense, as they both recorded smooth victories in the opening matches.
Both players, presently Nigeria's number one male and female players were almost perfect in their opening matches, winning in two straight sets each.
While Sylvester saw off UK-based Andu Mukhtar in two straight sets of 6-2, 6-3, Quadre defeated her friend and training partner, Serena Teluwo in a 6-0, 6-0 game.
After the game, Serena, who was emotional about the encounter, noted that if she could turn back the hands of time, she would have preferred anyone else but her opponent.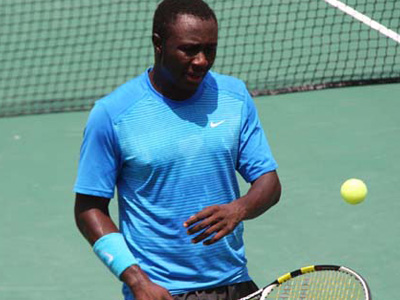 "I tried my best to play it like every other match, but it was very emotional for me.
"I wish I didn't have to play her in the first round, but I cannot go against the draws," the 14-year-old told Nigeria Tennis Live.
Elsewhere, Joseph Imeh, widely tipped to win the tournament for the first time, was no match for qualifying player, Augustine Stephen, dispatching him in two straight sets of 6-1, 6-3.
Emmanuel Idoko, Shehu Lawal and Canice Abua were also among the winners on the day, as they dismissed Sunday Emmanuel (7-6(0), 6-2), John Henry (6-4, 6-0) and Osewa Michael (7-6(3), 4-6, 6-0) respectively.
In the female category, the Yakubu sisters had mixed fortunes, with the elder sister Oiza, the one suffering a defeat in the hands of surprise package in the 2019 edition, Aanu Aiyegbusi.
The University of Port Harcourt graduate won 7-6(3), 6-0.
Nene on the other hand, was on a different pedestal, defeating the legendary Osewa Omotayo in two straight sets of 6-2, 6-1 to land in the second round of her first ever national tournament.
Mary Udoffa also suffered defeat in the hands of Bamidele Omolayo, as she lost in two straight sets of 6-4, 6-2.
The remaining matches in the first round will be concluded on Tuesday, as the competition gets stiffer.
Below are the results from today's matches and the order of play for Tuesday, 10 November: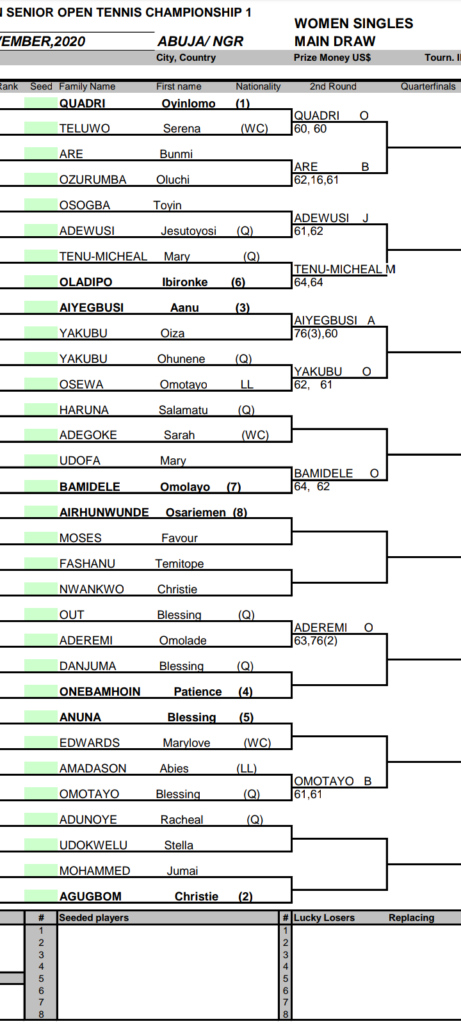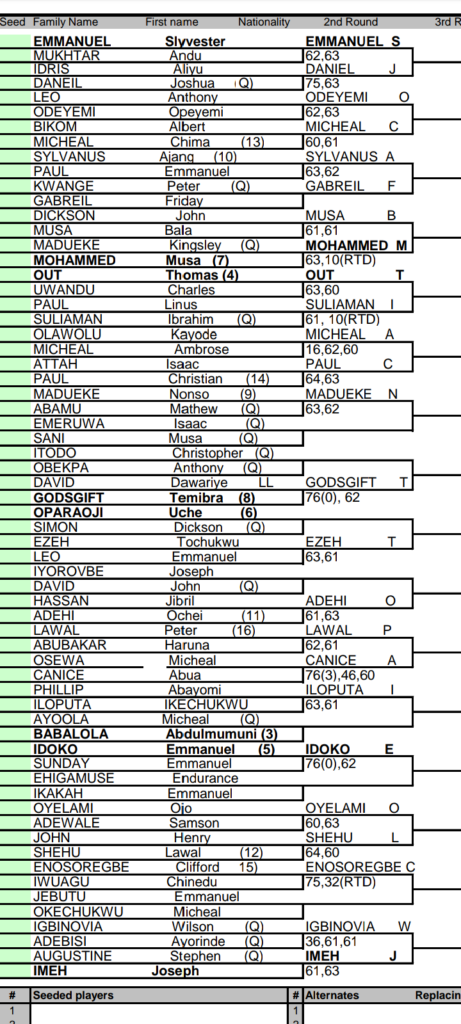 Tagged:
Aanu Aiyegbusi
CBN Open
Mary Udoffa
Nene Yakubu
Oiza Yakubu
Oyinlomo Quadre
Sylvester Emmanuel