Nigeria's George Osakwe Wins First UTR Tournament In South Africa
South-Africa based Nigerian tennis player, George Osakwe, has won his first-ever UTR tournament in Stellenbosch, South Africa.
The Nigerian shared the good news with Nigeria Tennis Live after receiving his trophy and prize money following his triumph at the competition.
He explained that it was an exciting adventure for him as he had never won any UTR competition before as he has been spending more time in coaching in South Africa.
READ ALSO: Mofifunoluwa Atilola: Why I Always Cry When I'm Losing
So, winning a competition which had players from different nationalities stands as a really exciting moment for him as a tennis player.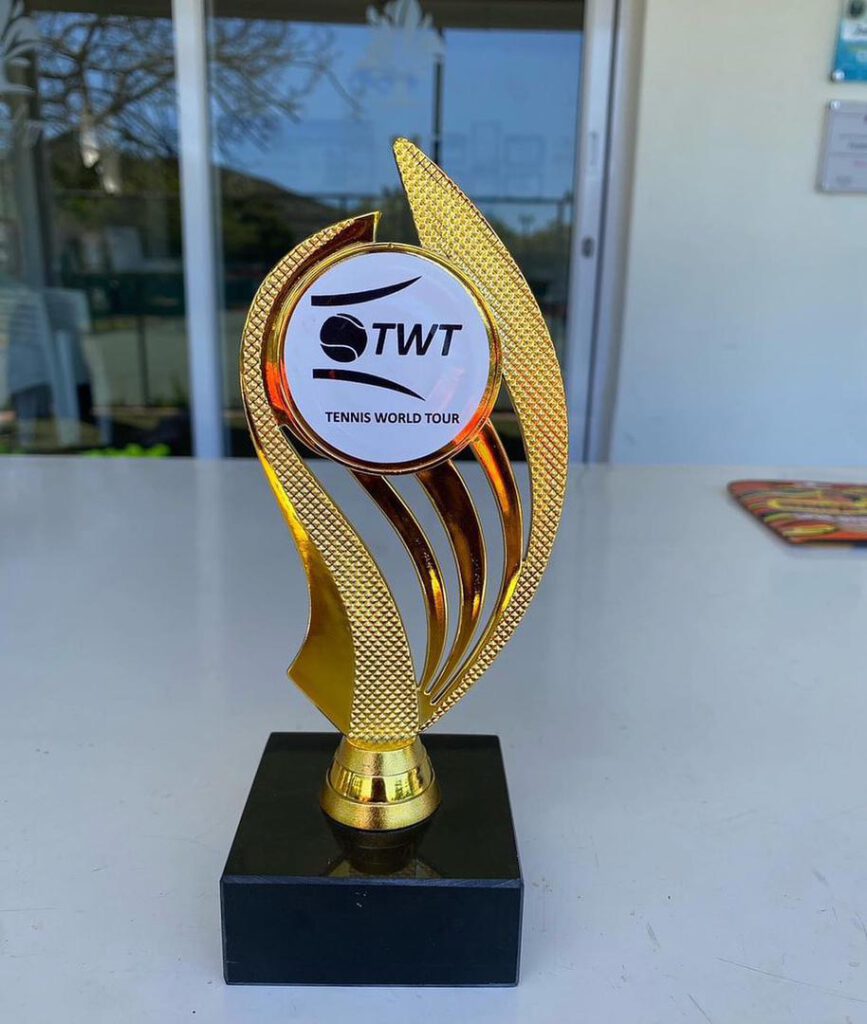 "I'm really happy about this tournament because it was very intense and competitive," Osakwe said while sharing the good news.
Speaking further, he noted that the competition is a really difficult one to play as it involves tougher players than the ones with whom he competes in local competitions.
He said: "It is tough because there are really good players there and because it attracts prize money. I got 5,000 rands for winning this tournament, for instance, and that's the reason the competition is really stiff.
READ ALSO: Facts About Oyinlomo Quadre We Bet You Never Knew Before
"I coach full time here, I get a hitting partner and play some tournaments around me, whenever I am ready to compete. That's basically it".
Osakwe also noted that the competition was open to Nigerian players who are interested in playing in South Africa, except that the prize money is not so high to cover logistics and other expenses.
"Yeah anyone can play, it doesn't matter the country. In most of SA tournaments, you don't win too much money.
READ ALSO: J300: Ekpenyong Loses To Top Seed, Reveals Why He Could Have Won
"But there is one in March which is $1500 for the winner," he explained.
Nigerian players in South Africa who are able to or are interested in playing tournaments are now able to participate fully in these competitions.
Congratulations to George and his team.
Tagged:
George Osakwe
South Africa
Stellenbosch
UTR Tennis Tournament