Nigerian Players Take ITF Coaching Courses, Share Stories
Some Nigerian players who have been frustrated by the state of tennis in the country and their inability to grow in the game have started taking ITF Coaching Classes.
The players, Nigeria Tennis Live gathered, are part of the students at the ITF National Level Coaching Beginners and Intermediate (CBI) players' training course in Lagos.
Our correspondent gathered that respected National Coach, Rotimi Akinloye, is handling the classes inside the centre court of the tennis section at the National Stadium, Surulere, Lagos.
He noted that 23 coaches registered to undergo training as ITF-certified Nigerian coaches, and that the training has been going on as planned.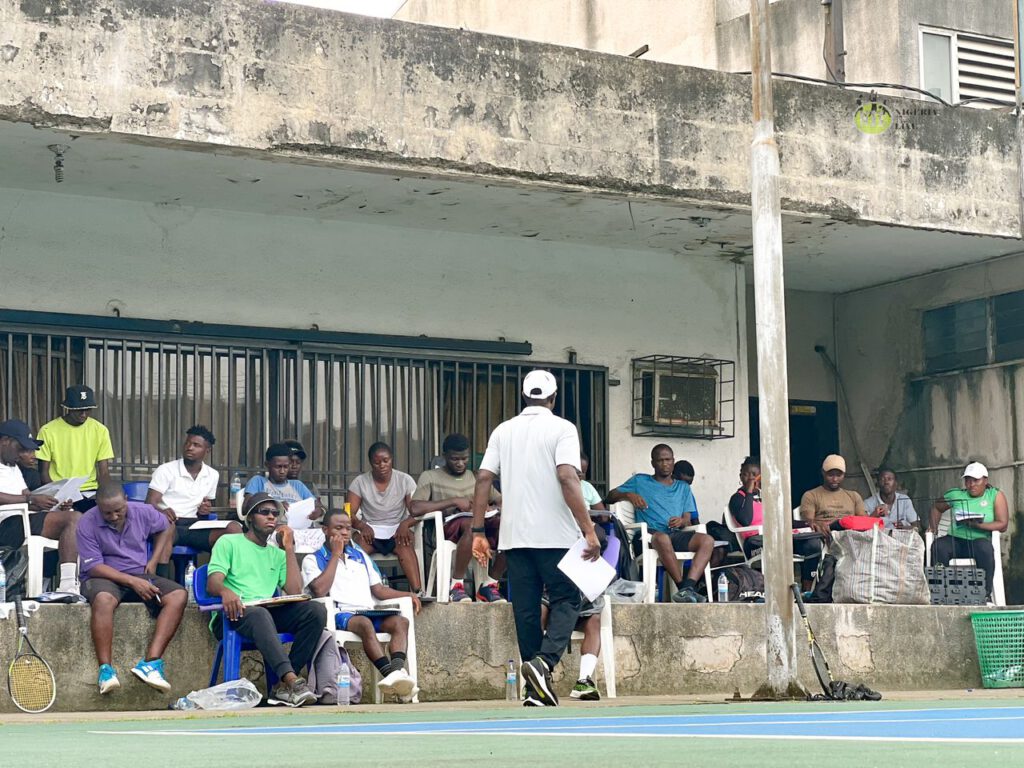 Among the coaches who paid about N145,000 each for the training are Nigerian national players, Albert Bikom, Abayomi Philip and Emmanuel Jebutu.
Of the three, though Bikom is a more senior national player who is now mostly based in Istanbul, Turkey, where he does not readily play tennis for money.
He told our correspondent that "I don't have anything to prove to anybody again, I have played at home and abroad and I have won titles, medals and all there is to be won.
READ ALSO: EXCLUSIVE: About Six Nigerian Youngsters Set For US College Switch
"I just need this certificate because when you're in Europe, you never can tell when an opportunity will present itself, and I don't want to be caught unawares when that time comes, that's why you're seeing me here."
The case is somewhat different for Philips, though, a former top junior player, who showed his outright dissatisfaction.
"There's nothing going on here now," he pointed out.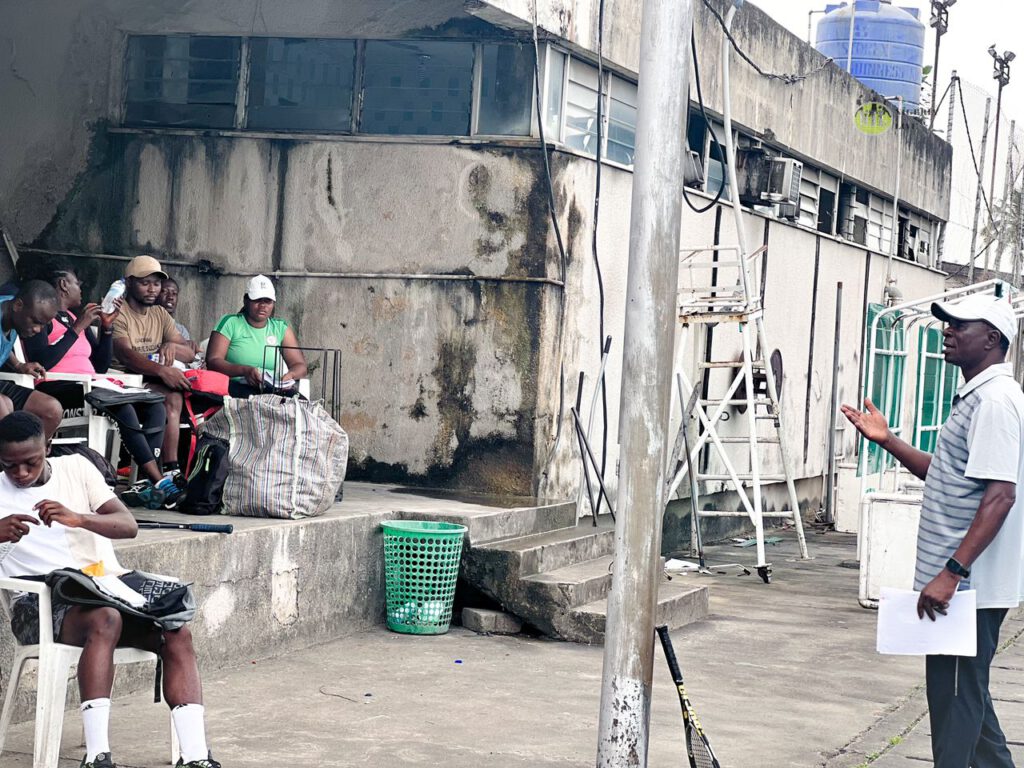 "But with this certificate, I will have something that I can work with when I travel abroad because there's really nothing to do in this country.
"I actually want the knowledge, but I need it more for the money that I can make from coaching.
"You sef reason am, since that May for Abuja, make we never run any national tournament for this country, and October don dey end already. Everything does not seem good, I must confess," the man fondly called Abayo explained.
For Jebutu, the reason he decided to pay a whooping 145k for the coaching course, is for the knowledge and certificate in the event that he travels abroad.
READ ALSO: Who Is The Highest Ranked Nigerian Player On The ATP Rankings?
According to him: "I'm actually doing it just in case I travel and need the certificate to coach.
"Even though things are not going well for us and we just train without tournaments and sponsors to play competitions abroad, I still need this knowledge so that when I get any opportunity to travel abroad, I'll be able to utilize it".
The training which began on Monday, 16 October, 2023 is expected to end on Wednesday, 25 October and players will be presented with their certificates afterwards.
Tagged:
Abayomi Philip
Coach Rotimi Akinloye
Emmanuel Jebutu
ITF Coaches Course