Young Nigerian tennis sensation, Oyinlomo Quadre, has expressed overwhelming excitement after clinching her first ever senior national title.
The Morocco-based player combined well with Mary Tenu-Michael to beat the experienced pair of Blessing Samuel and Christie Agugbom to clinch the women's doubles title at the Central Bank of Nigeria (CBN) Senior Tennis Open Championship in Abuja on Friday. They won 6-2, 6-3.
This victory came barely hours after Quadre set up a Women's Singles final match against Agugbom, the legendary female tennis player who recently won silver for Nigeria at the Africa Beach Games in Cape Verde.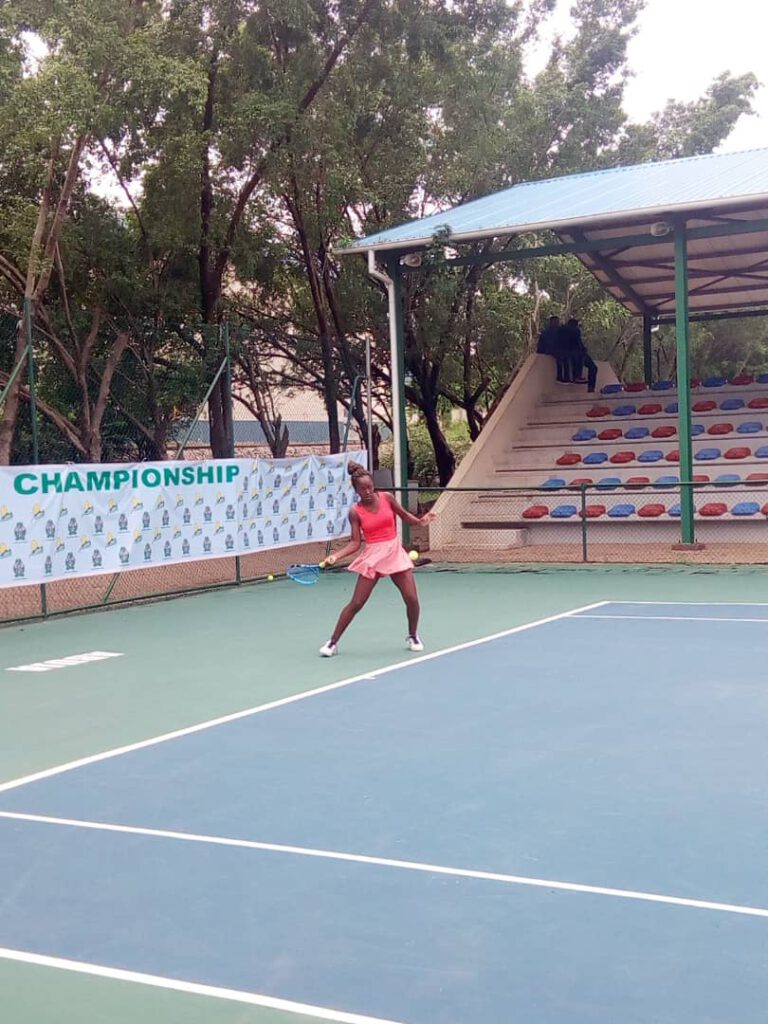 And after the triumph for the youngster, she told Nigeria Tennis Live correspondent how overwhelmed she was with the win.
"I feel overwhelmed, like I said before this tournament I am just coming here to fight and take it match by match," the outspoken Quadre informed.
"In the doubles I had no expectations I just wanted to improve my communication skills and my doubles game so I am really happy about how it turned out.
"And I am very thankful to have such an amazing partner," she added.
Speaking ahead of the final between two generations of great tennis player on Saturday, Quadre, ranked 173 in world junior tennis, stated that she will take the match the same way she took other matches.
She said: "Well I can say that I am ready for tomorrow.
"I am going on court with the same mentality as the past few days.
"It's a new day, new match and I am ready to fight and see what the outcome is."
Nigeria Tennis Live will keep tabs on the match which wraps up a week of intense national competition among top players in the country, and report to our teeming followers.