Zimbabwean Coach Reveals Ogunsakin's Style That Reminds Him Of Nadal
Zimbabwean Coach Mkhululi George has shared an insight into Seun Ogunsakin and how his playing style reminds him of tennis legend Rafael Nadal.
The coach who made this remark after watching the Nigerian youngster destroy his opponents in the African U-14 Masters in Morocco, excitedly responded to questions concerning the Nigerian teenager after the competition.
Ogunsakin lost in the quarterfinals of the U-14 African Junior Tennis Championship, and won the doubles event. But he was a different beast when he squared up against his opponents in the Masters event.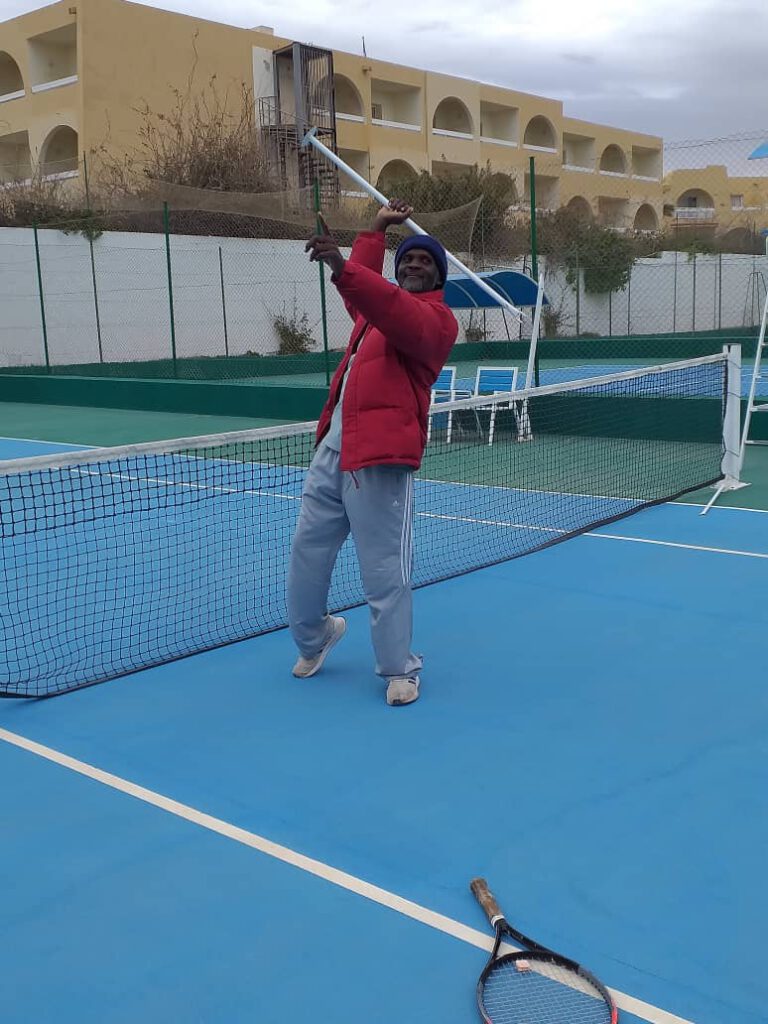 According to Coach George: "Coming up from a slow start in the Africa junior Championships U14s. Seun set aside his upsets which accordingly were a result of a slight health issue.
"Travelling for this young junior players maybe challenging. It was great to see Seun hold his passion of the game to refocus and take masters.
"It goes without say that Seun looked sharp from the very first game of the 5 that were to be played. Seun exhibited great tactical play changing every bit as he gunned down the victories 5 matches in a row."
While commenting further, the ITF High Performance Certified Coach analyzed how the African U-14 number one player performed during the Masters.
Heavy topspin shots and a great combination of precision angles were the order of the day. Seun dominated play changing the pace of the ball at his will to devour opponents. He never disappointed in the 3rd and net play especially in the final match were is faced the toughest opponent of the masters tournament.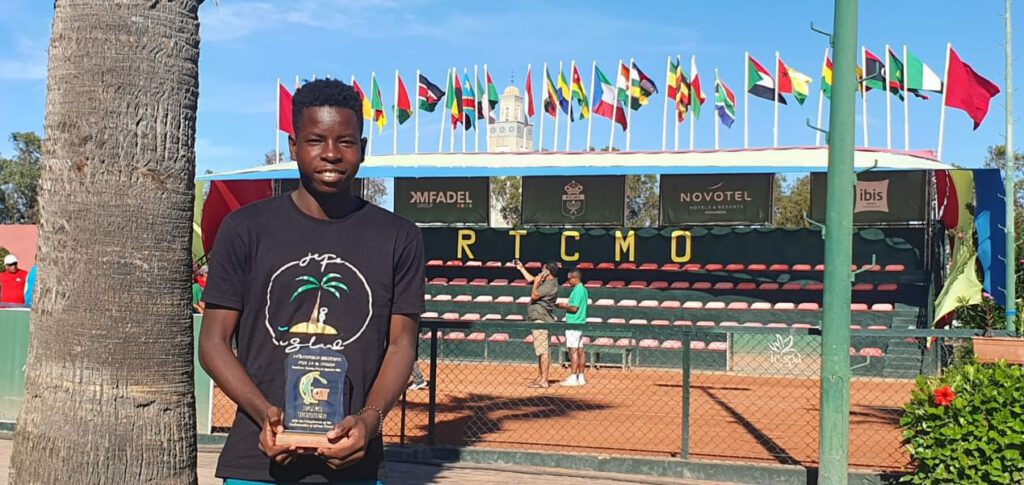 "At one tie in sets Seun shifted the gear lever to up his game and steal the match as the opponent had no response to his speed and flexi defence play," Coach George offered.
Having initially traveled across Europe, Ogunsakin had played a number of talented top juniors from across the world, and the experience from playing against many different players was obvious in Morocco.
The Zimbabwean Coach who saw him at close range for the first time in Morocco, noted that: "Seun is an exceptional talent at per with the worlds best U14 players.
"Seun with the attitude he has nowadays, and with the right resources, is sure poised to battle it in the world's top juniors and eventually call his tides at pro level.
"It goes without say that such talent must be supported at every front by cooperates and more over even the government arm. We must not see such talent go to waste by a lack of support from within Nigeria.
"Seun took my attention the day l first saw him in court, no doubt as a left handed player he moves with calm in the court not as close the intensity of Rafa but his game does resemble Rafa Nadal style but in a more silent way."
Tagged:
African U-14 Masters
Coach Mkhululi George
Seun Ogunsakin