Seun Ogunsakin Shares Lessons, Biggest Advice From Euro Tour
After spending three weeks in France, one in Germany and one final experience in Belgium, Seun Ogunsakin has definitely become a different player.
Apart from being a much better player after his experiences on clay and on hard courts, the youngster is definitely a better individual.
While on the tour, Ogunsakin impressed tennis observers, officials and even his colleagues with his outstanding performances despite not winning any medal or trophy.
Such was his performance and the impression he left on the minds of those who watched him play that Guido Pierre Schneider, the Tournament Director of the International Deutshe Tennismeisterschaften U14 event in Germany couldn't help but heap praises on the youngster.
"Among others, he defeated our 13th seeded player A. Semenov very clearly and showed that we will certainly see great matches from him in the future.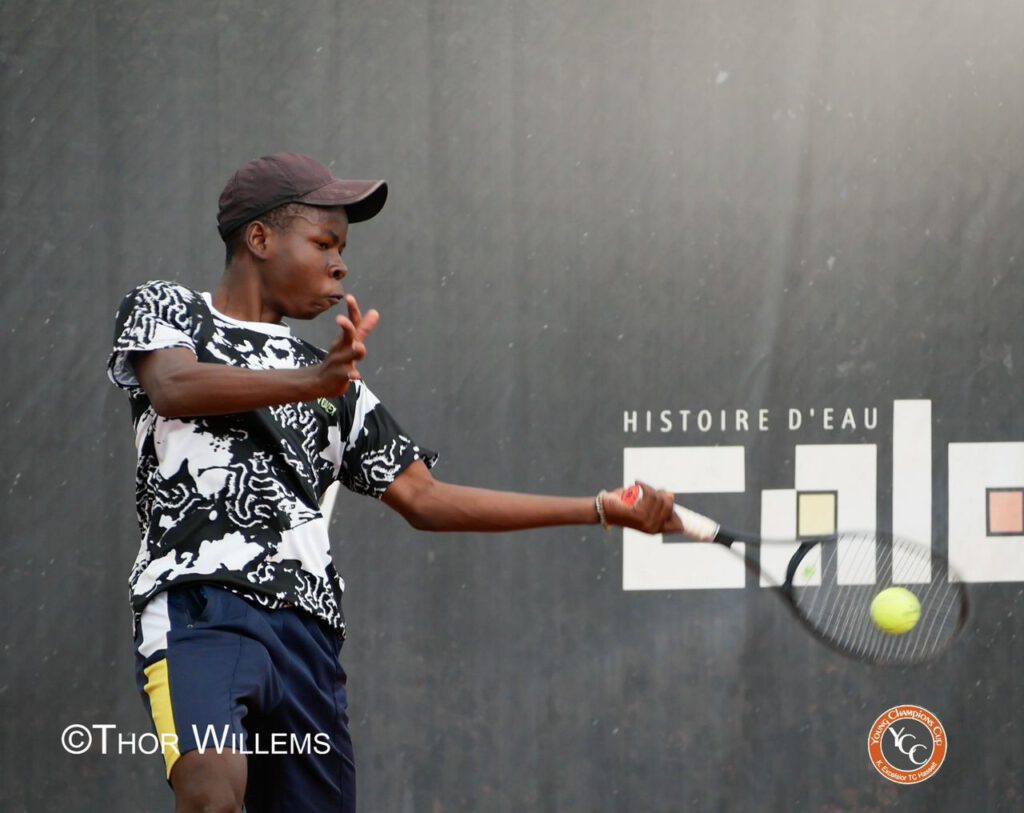 "I wish him all the best for the future and I am already looking forward to seeing him on the tour in a few years!" Mr. Schneider told Nigeria Tennis Live from Germany.
The youngster himself revealed that the euro tour was eye-opening for him, especially with the calibre of players he came up against and how he was able to weather the storm in difficult situations.
"First of all, I'm really happy that I had a chance to go to that kind of place. Now, I can prove myself, I know what to work on during games, and I met a lot of people who gave me a lot of advice," the young Ogunsakin stated.
"With the things I've learnt and what I need to work on, I believe that in the next two years, I should be among the top 50 players in the world.
"I will achieve this because I'll work harder. Even if I know how to play, I still have to work harder to be able to achieve this dream," he added.
When pressed further on the biggest advice he got during this trip, the number one African U-14 player said: "the person told me that a champion is not defined by their wins but by how they recover when they fall.
"He asked me to keep fighting and never give up without a fight. He said that it's better to lose with the knowledge that I gave my best than to just give up without a fight."
Ogunsakin will return to Tunisia to continue with his tennis development, and play more junior tournaments on his way to becoming
Tagged:
Euro Tour
Guido Pierre Schneider
International Deutshe Tennismeisterschaften U14
Seun Ogunsakin