Nikola Targets Revenge Against Ekpenyong In Accra J100 Final
David Ekpenyong will have to be at his very best when he comes up against the man Nikola Jovic in the final of the ongoing Accra J100 event.
The Serbian teenager will have revenge on his mind when he comes up against his Nigerian opponent, after losing the J60 finals to Ekpenyong.
Like the Nigerian player who had to settle scores against his opponent in a final set tie – he defeated Michael Kaouk 6-3, 2-6, 6-3 – Jovic defeated India's Debasis Sahoo 5-7, 6-2, 6-4 to set up an epic final.
READ ALSO: Ekpenyong: Conquering Them All; 8 Finals, Two Runner-up Trophies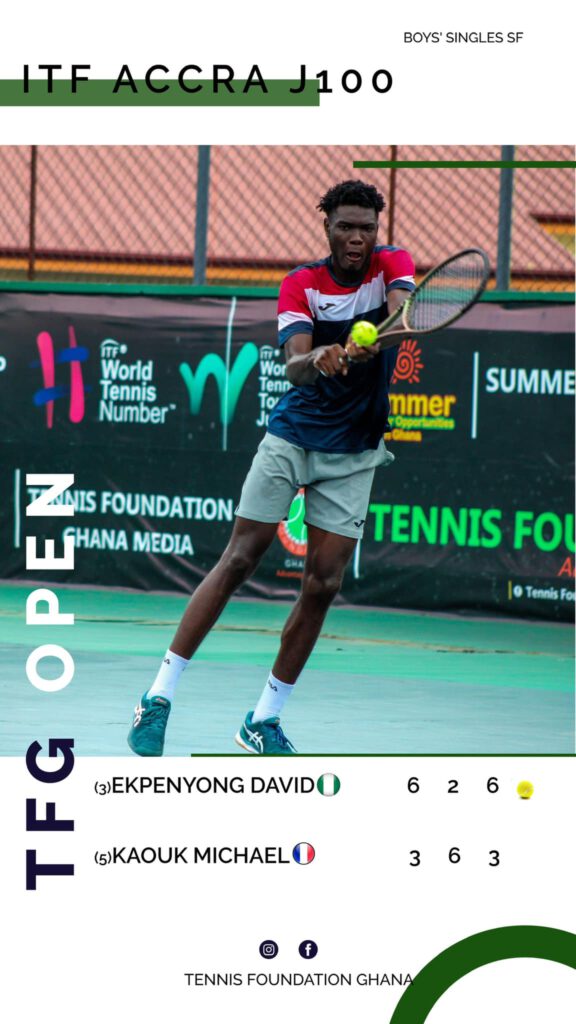 On paper, this tie is expected to be a victory for Jovic, the number two seed of the competition, against Ekpenyong, the tournament's number three seed.
However, the Nigerian player has been able to prove that he is capable of creating unprecedented upsets when it matters the most.
And for what it's worth, the teenager nicknamed Mr. Lanky will be looking to banish the ghost of losing a J100 final match at his second time of calling.
Nigerians will be drumming support for their youngster whom they believe will come clutch against the Serbian, and defeat him for a second consecutive week.
Tagged:
Accra J100 event
David Ekpenyong
Debasis Sahoo
Nikola Jovic