National Youth Games: Snakes In Hostels, Age Cheat, N5m For Athlete & More
By now, all the officials and athletes who participated in the National Youth Games in Asaba would have arrived their destinations, so, it's time for us to have a sit down.
It is time for all the actors and players to come around and do a post mortem of what went down in Asaba, the Delta State capital; from the welfare of athletes, to officiating, to age cheat scandals in all sports, and the desperation to win.
To start with, the National Youth Games, as stipulated by the Federal Government of Nigeria, is a programme whose primary aim is to harness talents amongst the youths in Nigeria and also ensuring unity and togetherness among different States.
If the major essence of the festival is to harvest and harness talents across Nigeria, this may have already been defeated by the key actors, as every State that hosts the competition wants to win at all costs. This is the first step towards unforced cheating being experienced at the Games.
While age cheat seems like a global phenomenon in age grade sporting activities, the ones being experienced at the Games always seems a notch higher.
"There are some players whom we know, by physical appearance, are old. Part of the problems is host to win syndrome and just to come around with overage to win. It has actually destroyed sports in Nigeria," Coach Taiwo Igiehon from Edo State, who seemed really displeased, told Nigeria Tennis Live in Asaba. But he was not done yet.
According to the Edo State Coach, "poaching of athletes, especially by Team Delta, was another terrible thing I witnessed at this competition. To pick players from abroad to represent you at an age-grade competition is very disgraceful. I don't see myself leaving my state to pick players from other states, though".
If Coach Igiehon was displeased about the age cheat issue which had become a syndrome, Coach Babatunde Agunbiade was extremely livid.
The Coach from Cross River State was very direct in his opinion about the topic. He said: "In a situation where many coaches find it easy to register over-age players and get away with it, coaches who bring players within the correct age are to be respected. They should be given much kudos for being true to the spirit of the sport.
"The National Youth Games is failing to serve its primary purpose of getting U-15 players of talent.
"There is too much emphasis on winning and no strong mechanism for talent development and monitoring. The reward system is poorly organized and easily manipulated."
If age cheat was the only challenge with the competition, it may have been brushed aside as this has happened non-stop over the years, and is fast becoming the norm. However, there were more pressing challenges from Delta State.
On the first two days of the competition, some pictures went viral on the social media of the sleeping conditions of athletes who participated in the competition. The stories behind the images were very sad.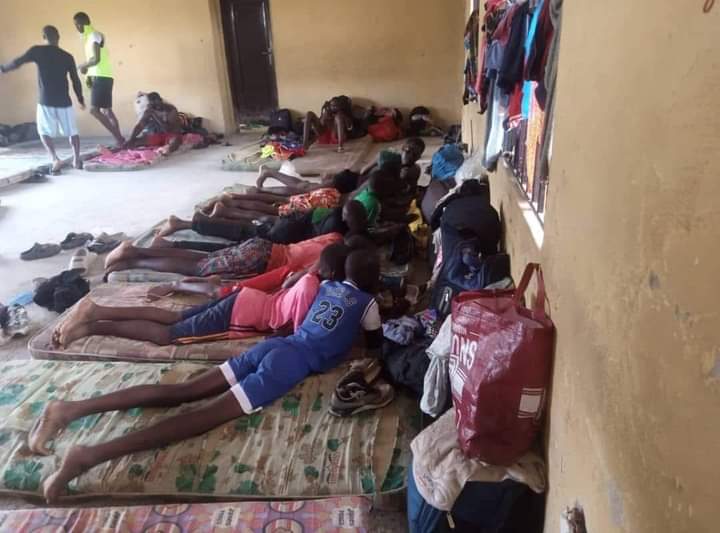 The Edo State Coach torched the light on some of the challenges faced with the placed the athletes were made to sleep in during the week-long event.
"We are happy that the tournament has ended successfully. Delta State should improve on their facilities and hospitality – very poor. Where you keep visitors, putting them in places that are bad, without ventilations, reptile infected areas and you expect them to perform optimally with those issues on their minds," he explained.
When quizzed further on what he meant by reptiles, he said precisely that "Some snakes, and other reptiles were seen in hostels where people slept. How can you keep people in snake-infested accommodations? They should fix these issues," he noted further.
Another issue coaches had with the competition was the officiating. They complained bitterly about it and did not hold back.
"How can you put players there as umpires? How? Many of the umpires kept making wrong calls and even when people complained, there was little or nothing the Referee could do about it," one of the coaches lamented on a match day.
Coach Agunbiade was a bit more kind with his comments on officiating, though. He noted that "That is a multi-level problem. From the organizers of the games not providing enough materials, it trickles downwards to the court officials.
"Some umpires did their best despite poor conditions, and some were just poor in attitude and knowledge of the sport.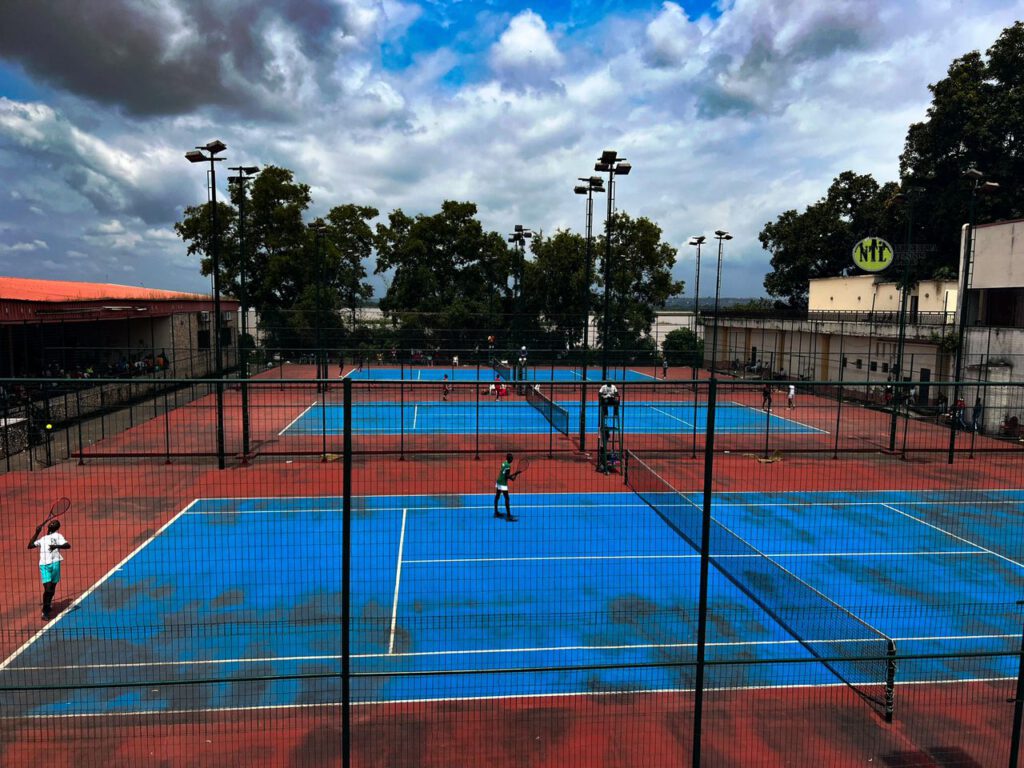 "It is important to bring knowledgeable and conscientious officials to the events."
Coach Igiehon was not done with his observations about the cheating experienced during the tournament as he dived into Team Delta yet again.
He noted that he learnt that the team even gave some athletes as much as five million naira for them to participate in the developmental sport.
"Delta imported players from almost all the sports, and they paid heavily to bring these players in. The sports commission needs to overhaul the sports commission here.
"If you invest in the local players with the money you give players coming from abroad, the kids will get better here.
"I'm privy to some information about how they paid these athletes heavily. They're really killing this developmental sport. How can Delta State not be able to produce a single player from Delta State to represent Delta? That's very shameful."
Tagged:
Coach Babatunde Agunbiade
Coach Taiwo Igiehon
National Youth Games
Team Delta