Adenekan: UK-based Umpire To Facilitate National Juniors In Abuja
Uk-based Nigerian tennis Umpire, Emeka Achusiogu is facilitating a national junior tournament in honour of his late friend, Mr. Larry Adenekan, who passed away in January, 2021.
The national tournament, Nigeria Tennis Live gathered, is an open event for U-18 players who are only required to register to attend the competition and get set to play against others in their age category when hostilities commence.
Achusiogu, in a brief chat with our correspondent, informed that the competition, billed to hold inside the tennis section of the National Stadium, Abuja, is touted for other regions of the country later in the year, but the first edition in Nigeria's Federal Capital is a national competition.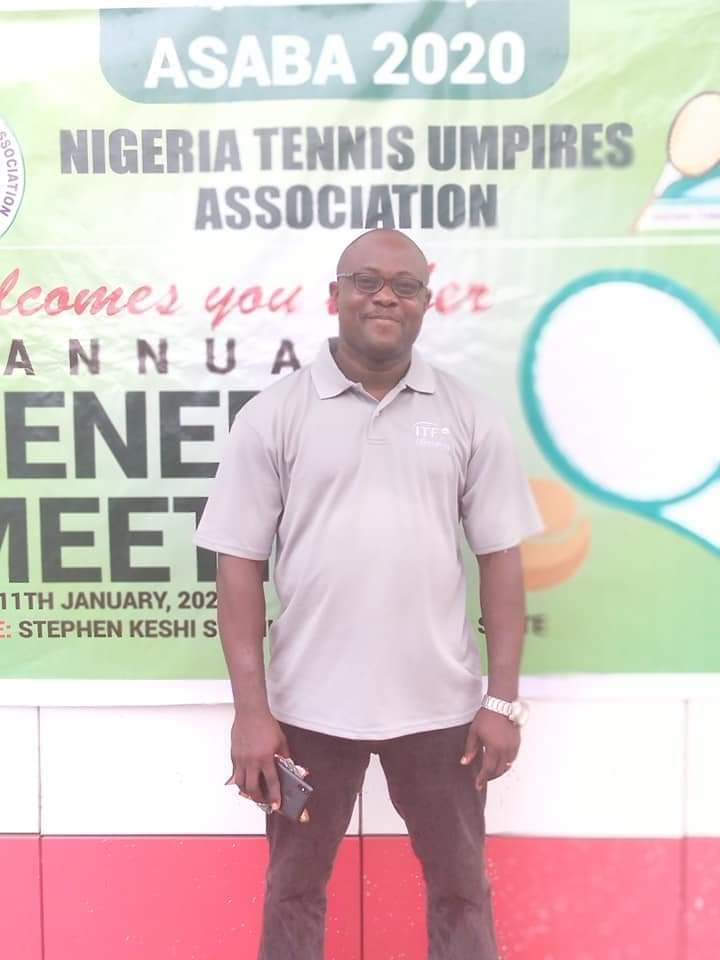 "I actually set up a foundation in honour of my late friend, and the foundation is what we are using to host this tournament, so, let's just say I am the facilitator of the competition.
"The plan is to hold it annually but this is the first edition, and we want to do it in accordance with the best practices across the world.
"We are also planning to have a regional edition, come July/August, so that we'll pool the players from there for the national tournament coming up next year," the Uk-based Nigerian Umpire explained.
Asked how many players are expected and what the prices are like for the winners of the competition, he explained that the number of players who register before the deadline will determine the draws and if there will be qualifying games or just straight into the Main Draws.
According to Achusiogu: "We are planning a draw of 32 for both boys and girls, but if the number we get exceeds that, we might opt for the preliminary round so that we an give as many people as possible, the opportunity to participate.
Prospective participants can download the form below and fill before the deadline.
"Entry forms are out, and there's a deadline for filling of the forms. We want to inculcate the habit of entering into a tournament and not you just walking into it.
"There's hospitality for the players, we are housing them and there is the issue of logistics too, which should be ready before the tournament starts. So, we are putting all of these into consideration before the event kicks off."
Mr. Adenekan passed on in January, 2021 after a brief illness, and has since been buried. He was loved and hugely respected by both players and tennis umpires, many of who still speak highly of him till date.
Nigeria Tennis Live will continue follow ups to the competition and report all the updates before the event commences.
Tagged:
Emeka Achusiogu
Larry Adenekan
Nigeria Tennis Umpires Association
UK-based Umpire