Nigeria tennis is now finally ripe for a Fed Cup team with the evolution of the female tennis players in the country presently.
This was the suggestion of Oyinlomo Quadre, world's number 132 ranked female junior tennis player, during a recent live session with Nigeria Tennis Live on Instagram.
Quadre who won her first ITF title of the new decade in February, has since returned to Nigeria after feeling gutted by the cancellation of junior ITF events due to the Coronavirus pandemic.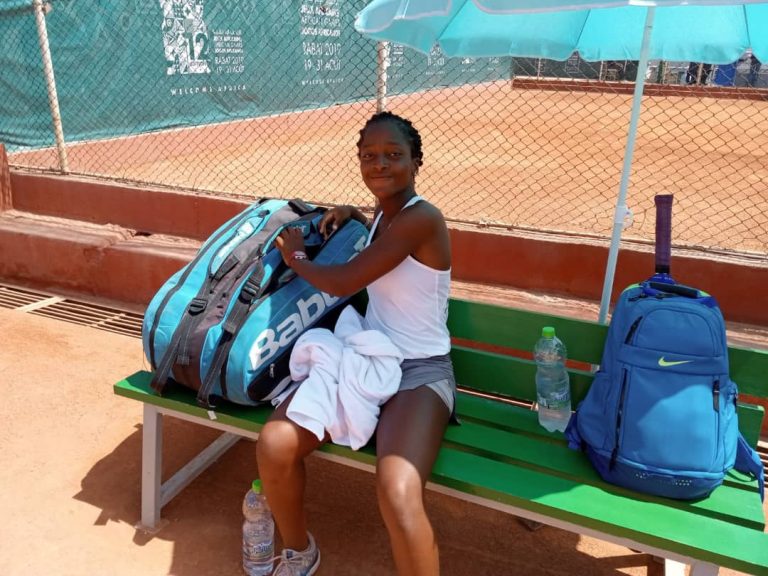 She noted that the female players need as many chances as the male players get, and truly deserve a Fed Cup team to prove their mettle to other countries.
"I think it would be like very good if we have a Fed Cup team because our female tennis players are also doing quite well, they just don't get enough chances like the male players," the Nigerian number one female tennis star pointed out.
The youngster told Nigeria Tennis Live that with the development of female tennis players in Nigeria, it's high time the country got a team that can compete at the Fed Cup because they truly deserve it.
Asked how soon she thinks this can happen, the reigning Nigerian Slam champion said: "Hmmnn… I don't know, I talked about it with the President of the Federation last year or two years ago, and he told me that this would happen soon.
"I don't know… of course, nothing like that can happen this year due to the pandemic, but I'm hoping that next year we can see something different."
Nigeria Tennis Live plans to speak with more players, coaches, administrators and officials as the lockdown continues in several other parts of the world.