West African Champions To Light Up Sapetro Tennis Championship
Chukwudubem Amasiani, Seyi Ogunsakin, Lorelay Holzendorff who recently led Nigeria to a first place finish at the ITF/CAT West & Central African Junior Championship in Ghana, are among the youngsters expected to light up the Sapetro Futures Tennis Championship.
The players returned from Ghana with the winners medal after crushing their opponents to qualify for the African Junior Tennis Championship which holds later this year and will setting the stage on fire when the Sapetro event kicks off on Tuesday, 22 August, 2023.
According to the International Tennis Academy (ITA), organizers of the junior competition, the five-day long event will hit-off at the Lagos Lawn Tennis Club from Tuesday, 22 August to Saturday, 26 August 26.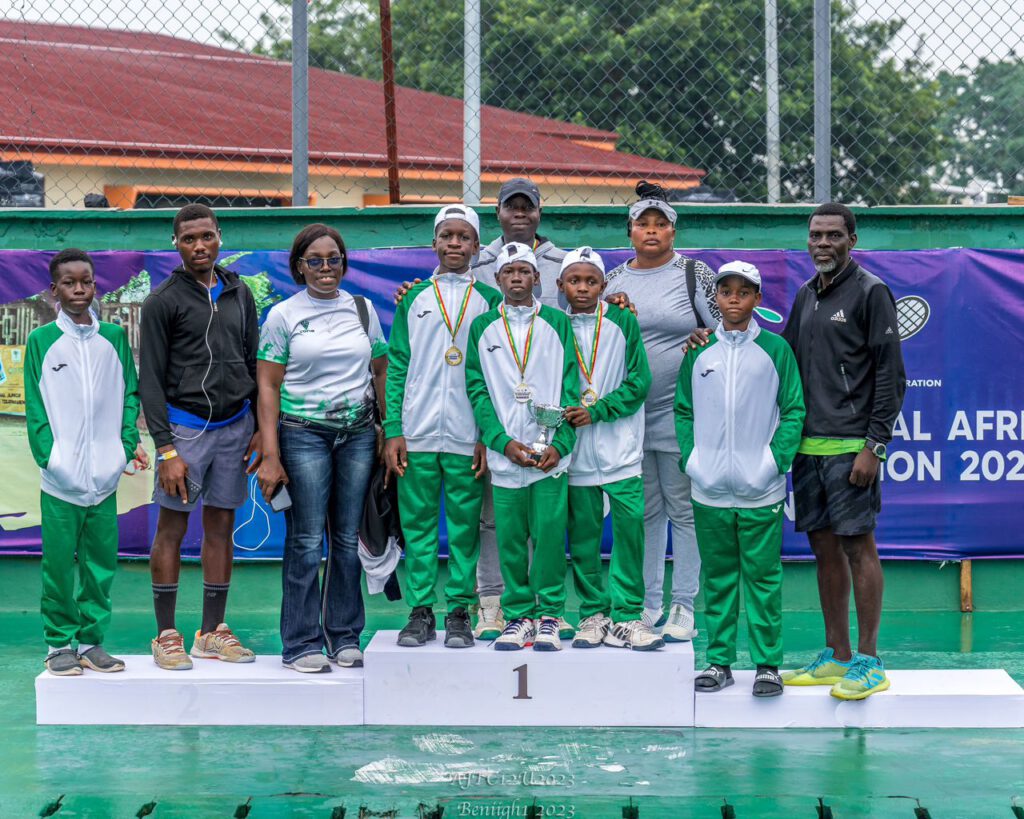 The tournament which has been designed to attract, identify and develop tennis talent from all over the country will feature three categories – boys and girls 12s, 14s and 16s.
Godwin Kienka, director of the ITA, said: "The Sapetro Futures, which is one of our flagship junior championships has helped to put the standard of our junior tennis players on the same level with that of any country in the world.
"For instance, the boys and girls who took part in the 12 & Under Junior Masters in Yenagoa three weeks ago went to Ghana last week won the West African Championships without dropping a match. The boys were Dubem Amasiani, Joel Michael and Seyi Ogunsakin while the girls were Gloria Samuel, Aina Goodnews and Lorelay Holzendorff, All of them are expected to feature in the Sapetro Futures event."
Nigeria Tennis Live will report details from the competition and share details from the tournament as much as possible.
Tagged:
Godwin Kienka
International Tennis Academy (ITA)
Junior ITF Circuit
Junior tennis tournament