US-based Nigerian Tennis Star Bags Scholarship To Attend University Of West Alabama
Young Nigerian tennis player, Christopher Bulus, has reportedly gained scholarship to study for his Bachelors Degree at the University of West Alabama.
Bulus who is close to the end of his stay at the New Mexico Military Institute, is one of Nigeria's youngsters making waves in the United States of America over the past few years.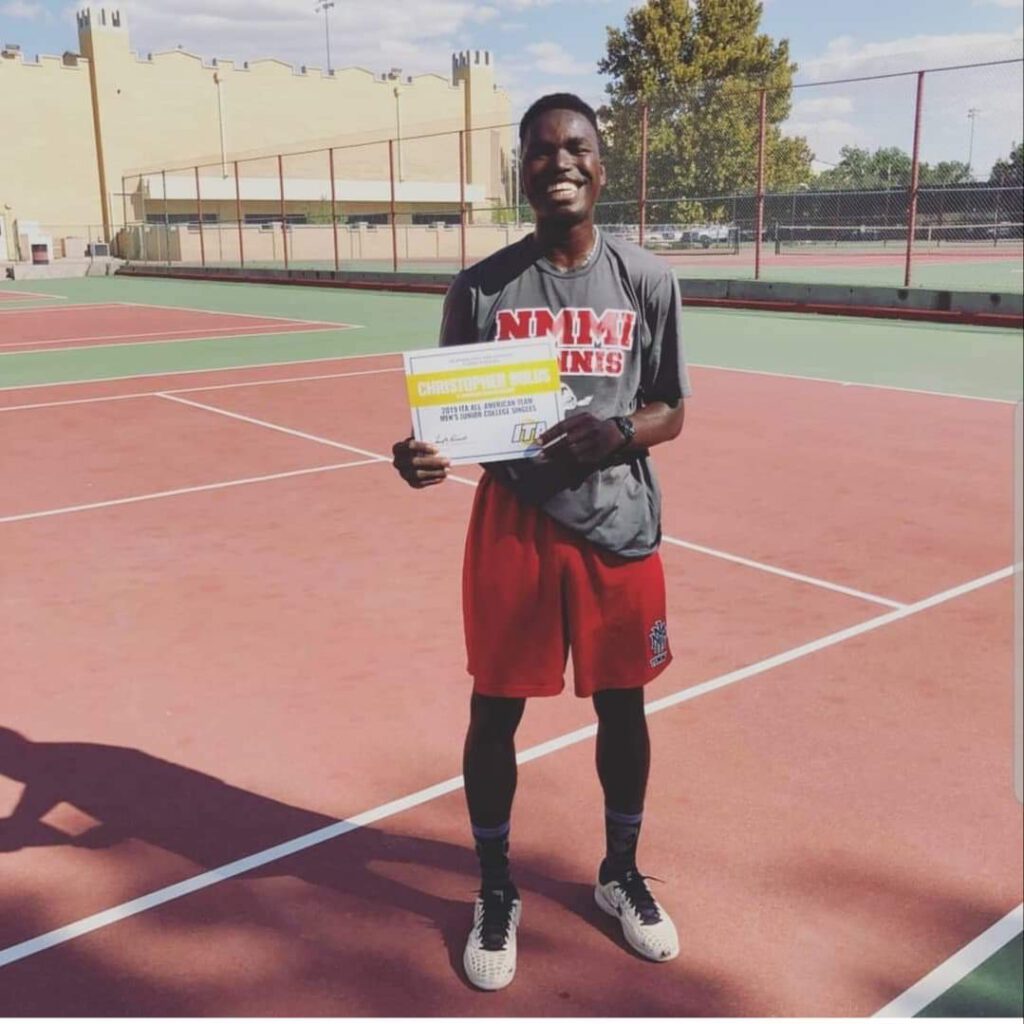 The Aces Tennis Academy upstart who was All-American in two consecutive springs will be studying for his first degree after graduating from the NMMI in about one month.
In 2018, during his first spring in the institution, he was number 5 in the national rankings in the United States and was number 7 in January 2019, and these feats have been duly rewarded.
Nigeria Tennis Live gathered from the brief chat with the Business Management major that getting a scholarship is one of the incentives for being All-American for two consecutive years, apart from getting a certificate to show this.
The All-American refers to the top eight ranked players in the entire country and Nigeria's Bulus has been part of this for two consecutive tennis seasons.
He said: "Incentives are that you increase your chance of getting full scholarship at other schools.
"I've really worked hard for this and I am glad this is happening now."
Nigeria Tennis Live will keep tabs on the player's development and report the updates to our teeming followers from all over the world.

Tagged:
Aces Academy
Aces Tennis Academy
Christopher Bulus
New Mexico Military Institute
United States of America
University of West Alabama